2020 Summer Research Internship for Medical Students
Virtual Medical Student Reserch Poster Session will be on October 26-29, 2020.
*If you would like to participate, please email  SoMHonorsProgram@lsuhsc.edu 
by September 30, 2020.
Virtual Poster Session guidelines will be presented on Tuesday, September 29th at 4:15pm via Zoom.
2019 Medical Student Research Day
2019 Medical Student Research Day Winners
First Place
 Kyle LaPenna
(Mentor: David Lefer, PhD)
Adrienne Murphy
(Mentor: Lucio Miele, MD, PhD)
Second Place
 Fallon Anzalone
(Mentor: Katie Vance, PhD)
Ryan Hoffman
(Mentor: Frank Lau, MD)
Hayden Torres
(Mentor: Mihran Naljayan, MD)
John Valentino
(Mentors: Jennifer Simkin, PhD & Vinod Dasa, MD)
 Jake Doiron
(Mentor: Edward Wojcik, PhD)
Ahmad Karkoutli
(Mentor: Moises Arriaga, MD, MBA, FACS)
Peter Morreale
(Mentor: William Benton, MD)
Alex Robertson
(Mentor: Martin Ronis, PhD)
Lauren Saunee
(Mentors: Luis Marrero, PhD & Vinod Dasa, MD)
Medical Student Summer Research Program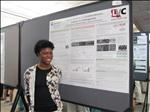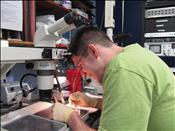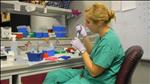 Overview
Welcome to the Summer Research Internship Program webpage! We are excited that you are interested in our program. We invite you  to continue reading to learn more about our program.
 
About the Program
The Summer Research Internship Program was started by Dr. Paula Gregory to provide research experiences for medical students in Louisiana.  The program works to cultivate students' interest in pursuing medical and research careers in either the basic or clinical sciences. Students spend 8-weeks in the program during the summer.  Interns are matched with mentors in laboratories or clinics at Louisiana State University Health Sciences Center, Stanley S. Scott Cancer CenterPennington Biomedical Research Center or Children's Hospital of New Orleans.                         
Students learn laboratory and clinical research techniques used in medical research and attend seminars.  In addition, they receive training in presentation skills, including how to prepare and present their research results and how to write an abstract.  All of the summer interns present their research results at the annual Medical Student Research Day which is routinely held in the fall semester.
This program has succeeded in providing over 300 students with a meaningful research experience. After completing their internship, many student interns present their data at medical or scientific conferences, or have their research published in medical or scientific journals.
This program is funded by the LSU School of Medicine, Stanley S. Scott Cancer Center, New Orleans BioInnovation Center, and the National Institutes of Health (NIDDK and NIAAA).

Announcements
Congratulations to all the Medical Students who participated in this years Summer Research Program. 

 
First Place Winners

Kyle LaPenna
(Mentor: David Lefer, PhD)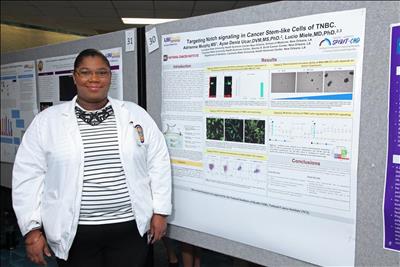 Adrienne Murphy
                              (Mentor: Lucio Miele, MD, PhD)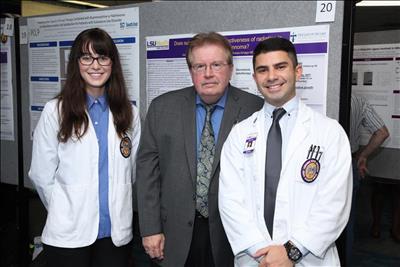 School of Medicine Dean, Steve Nelson, is very supportive of medical
   student research.He is pictured with Ashley Henderson and George Jeha. 
.