2023 REU Summer Research Program and Updates
Program Guidelines - REU

2022 ALUMNI NEWSLETTER

2021 ALUMNI NEWSLETTER
Please direct all inquiries SummerResearch@lsuhsc.edu and please reference the program for which you are interested in (High School, Undergraduate or REU Undergraduate)
NO PHONE CALLS PLEASE
Program Directors
Director and Principal Investigator
Dr. Fern Tsien

Co-Director
Dr. Allison C. Augustus-Wallace

Co-Director
Dr. Hamilton Farris

Co-Director
Dr. Chindo Hicks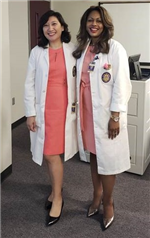 (Left to Right: Drs. Fern Tsien & Allison C. Augustus-Wallace)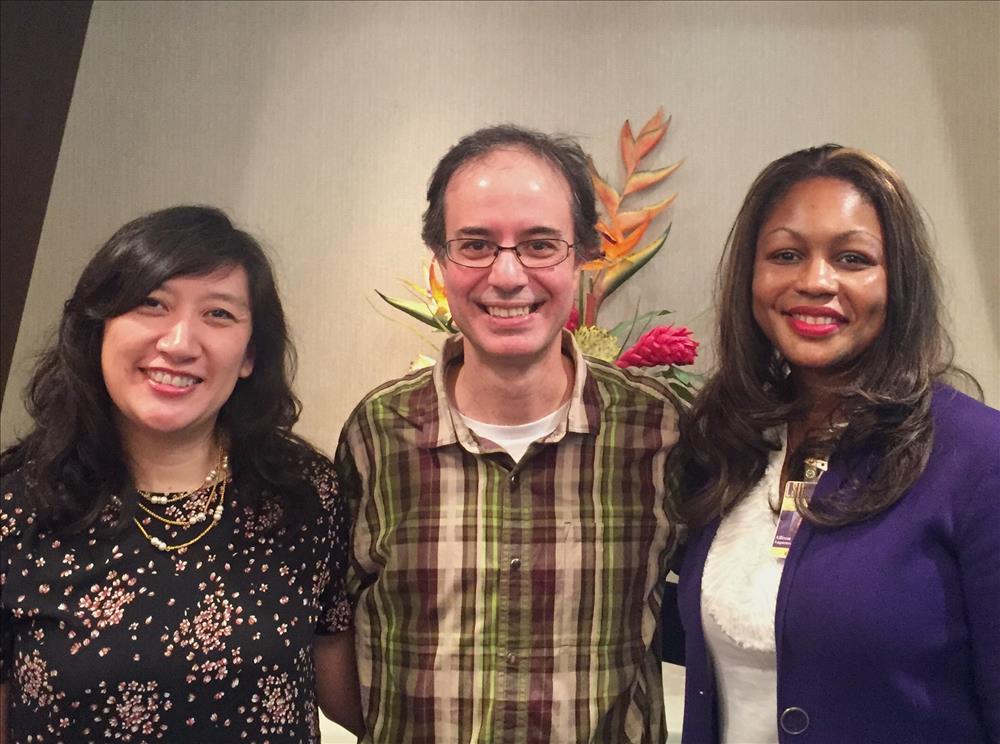 (Left to Right: Drs. Fern Tsien, Hamilton Farris & Allison C. Augustus-Wallace)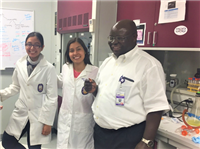 (Dr. Chindo Hicks [pictured on the far-right] and students working in the lab)
Poster sessions
2022 Poster Day Winners
2022 Undergraduates
First Place Winner
Sarah Frances
Tulane University
Mentor: Dr. Xiaoching Li, Neuroscience Center of Excellence, LSUHSC School of Medicine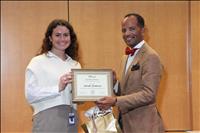 (Left to Right: Sarah Frances,
Dr. Corey Hebert)

First Place Winner
Macey Owens
University of Notre Dame
Mentor: Dr. Dean Smith
Health Policy and Systems Management,
LSUHSC School of Public Health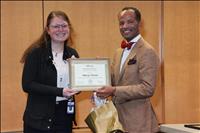 (Left to right: Macey Owens,
Dr. Corey Hebert)

Second Place Winner
Marcelle Ellis
Tulane University
Mentor: Dr. Casey Murphy
LSU Pain Medicine Fellowship, LSUHSC School of Medicine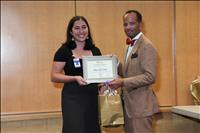 (Left to right: Marcelle Ellis,
Dr. Corey Hebert)

Second Place Winner
Kaitlyn Hawkins
Xavier University of Louisiana Mentor: Dr. Fokhrul Hossain Department of Genetics,
LSUHSC School of Medicine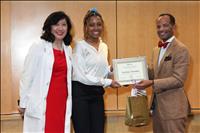 (Left to right: Dr. Fern Tsien, Kaitlyn Hawkins, Dr. Corey Hebert)

Second Place Winner
Madison Priestley
New York University
Mentor: Dr. Amy Dickson Department of Psychiatry,
LSUHSC School of Medicine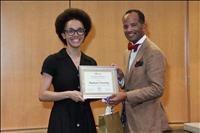 (Left to right: Madison Priestley,
Dr. Corey Hebert)

Third Place Winner
Ahmed El-Desoky
Xavier University of Louisiana Mentor: Dr. Hamilton Farris Neuroscience Center of Excellence,
LSUHSC School of Medicine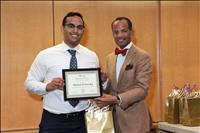 (Left to right: Ahmed El-Desoky,
Dr. Corey Hebert)

Third Place Winner
Farhana Islam
Xavier University of Louisiana Mentor: Dr. Tekeda Ferguson
Department of Epidemiology,
LSUHSC School of Public Health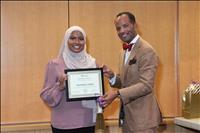 (Left to right: Farhana Islam,
Dr. Corey Hebert)

Third Place Winner
Hinali Patel
Tulane University
Mentor: Dr. Francesca Peruzzi Department of Hematology/ Oncology,
LSUHSC School of Medicine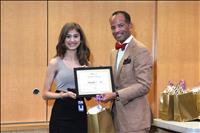 (Left to right: Hinali Patel,
Dr. Corey Hebert)
2019 Pictures
REU Site: Research Experiences for Undergraduates in the Basic Sciences, Genomics, and Biochemistry

About the program
Welcome to our site! The REU program, directed by Dr. Fern Tsien, began in 2014 to provide undergraduate students of diverse backgrounds who are interested in a career in biological sciences a 10-week research experience. Co-directors of the REU program are Dr. Allison Augustus-Wallace, Dr. Hamilton Farris, and Dr. Chindo Hicks. Students are provided with one-on-one training by LSUHSC faculty in designing and conducting experiments, as well as presenting their results. In addition to research, interns participate in professional development seminars and interactive workshops on topics such as resume writing for graduate school applications and responsible conduct in research. Accepted students are matched with mentors in the LSUHSC's Departments of Basic Sciences for research projects in the following fields:
Bioinformatics
Biochemistry
Cell Biology
Epidemiology
Genetics
Microbiology, Immunology, & Parasitology
Molecular Biology
Neuroscience
Pharmacology
Physiology
At the end of the program, students will present their research in the form of a poster at LSUHSC Research Day. These posters will be judged by local scientists. This program is funded by the National Science Foundation (NSF).


2022 Undergraduate Category Winners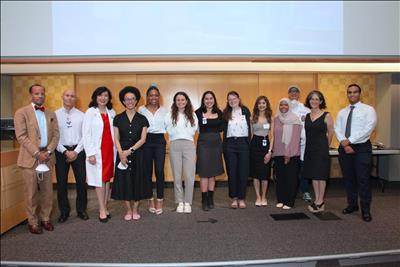 (From Left to Right: Dr. Corey Hebert, Dr. Jovanny Zabaleta, Dr. Fern Tsien, Madison Priestley, Kaitlyn Hawkins, Sarah Frances, Marcelle Ellis, Macey Owens, Hinali Patel, Farhana Islam, Dr. Hamilton Farris, Martha Cuccia, Ahmed El-Desoky)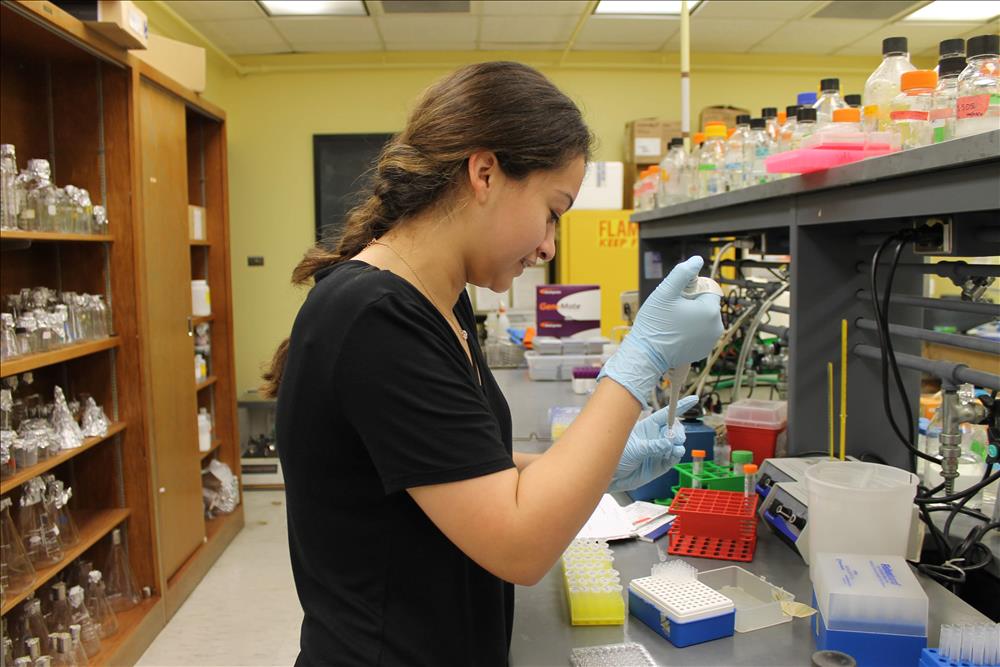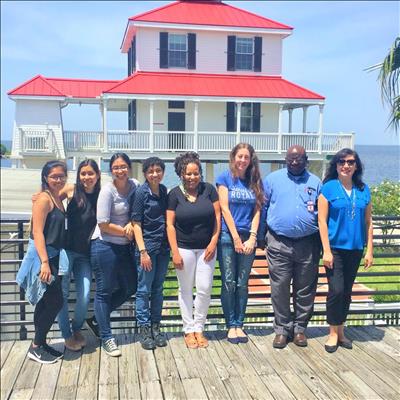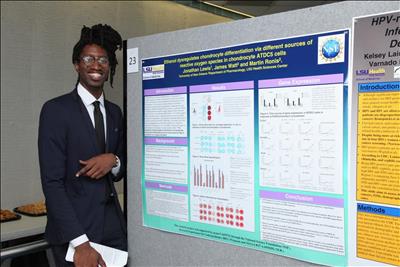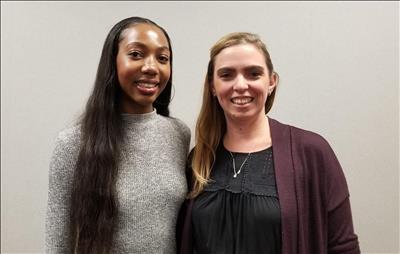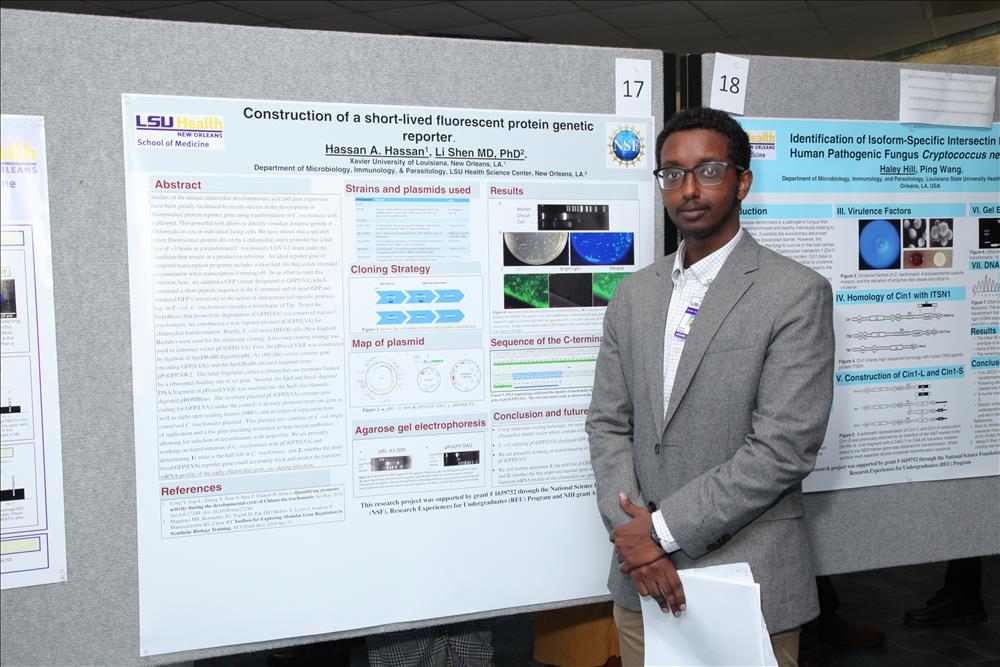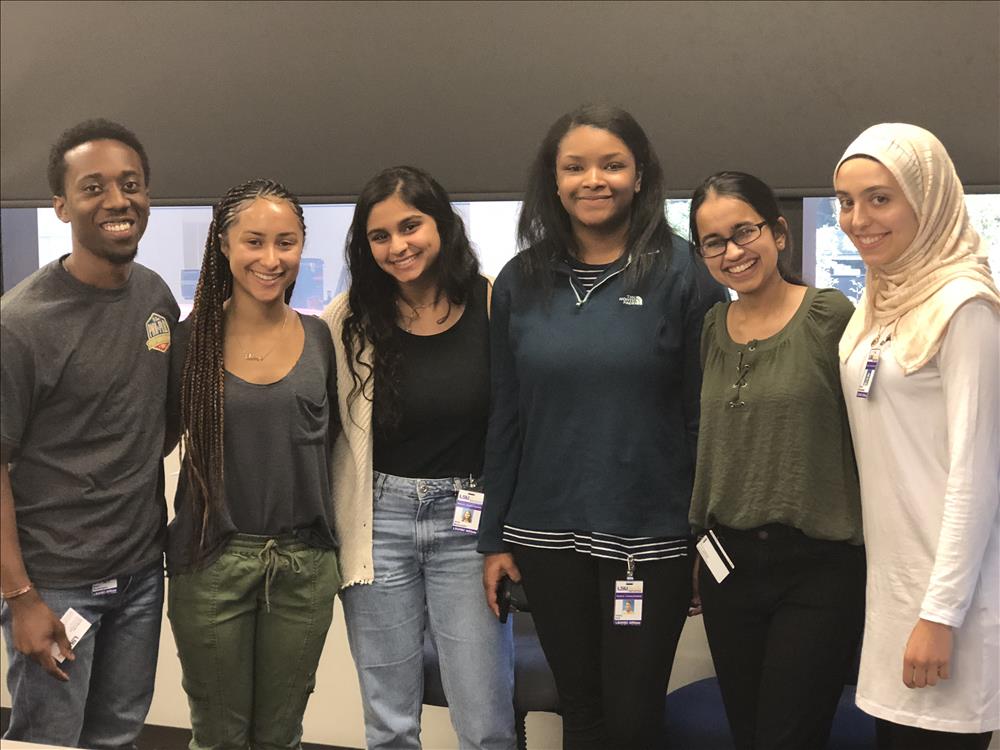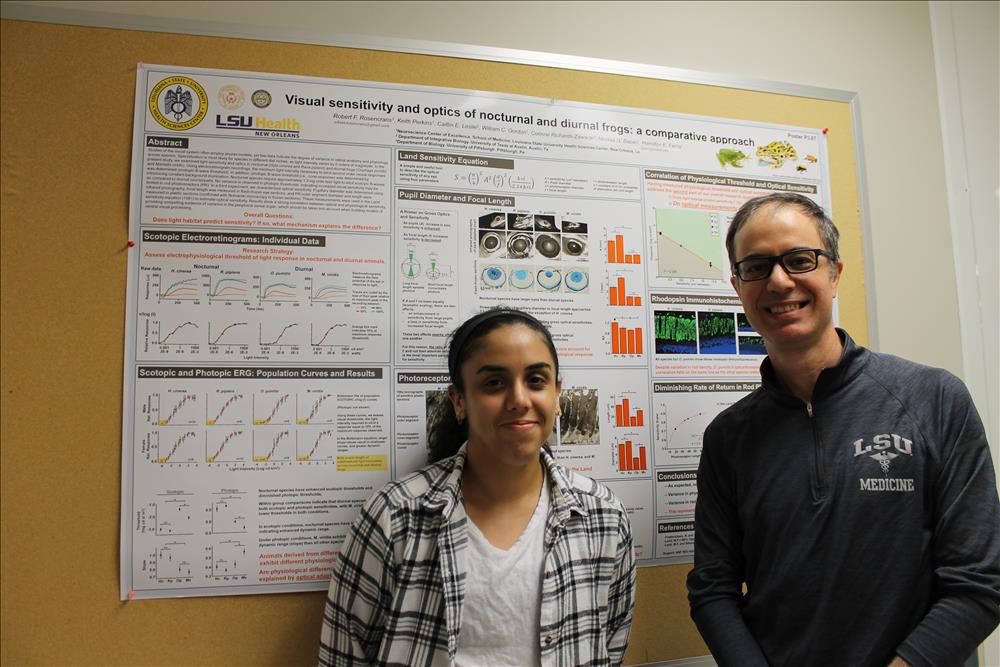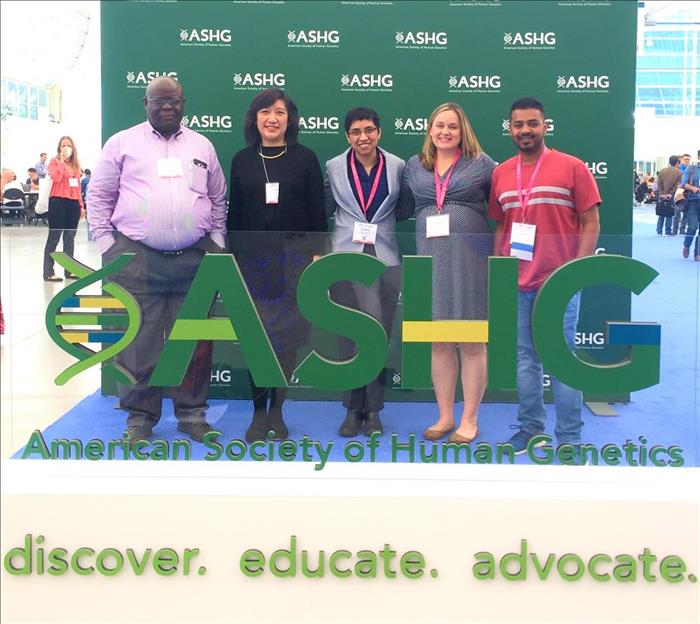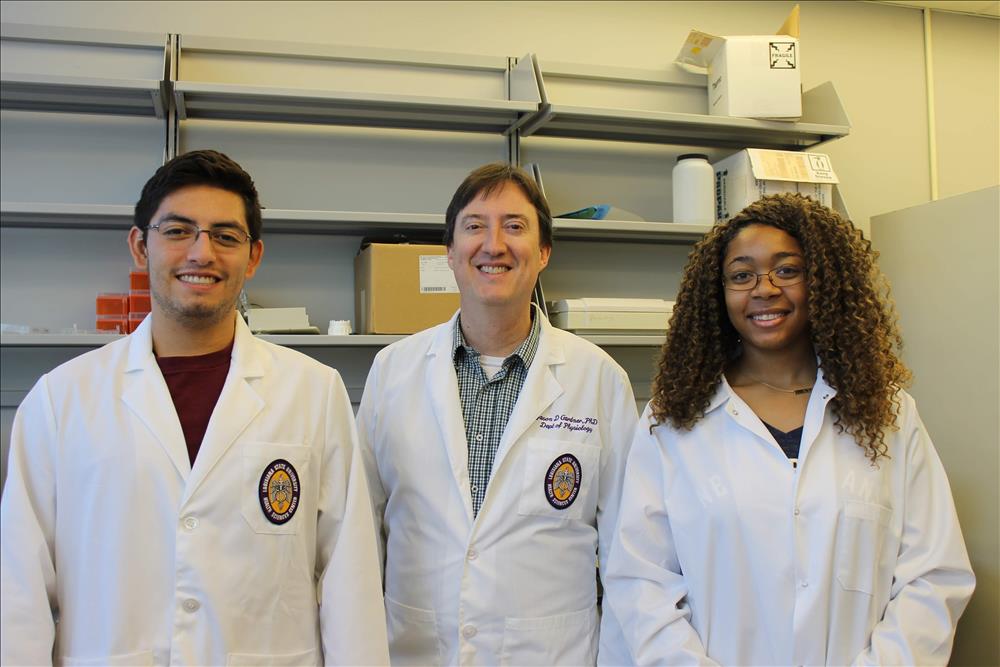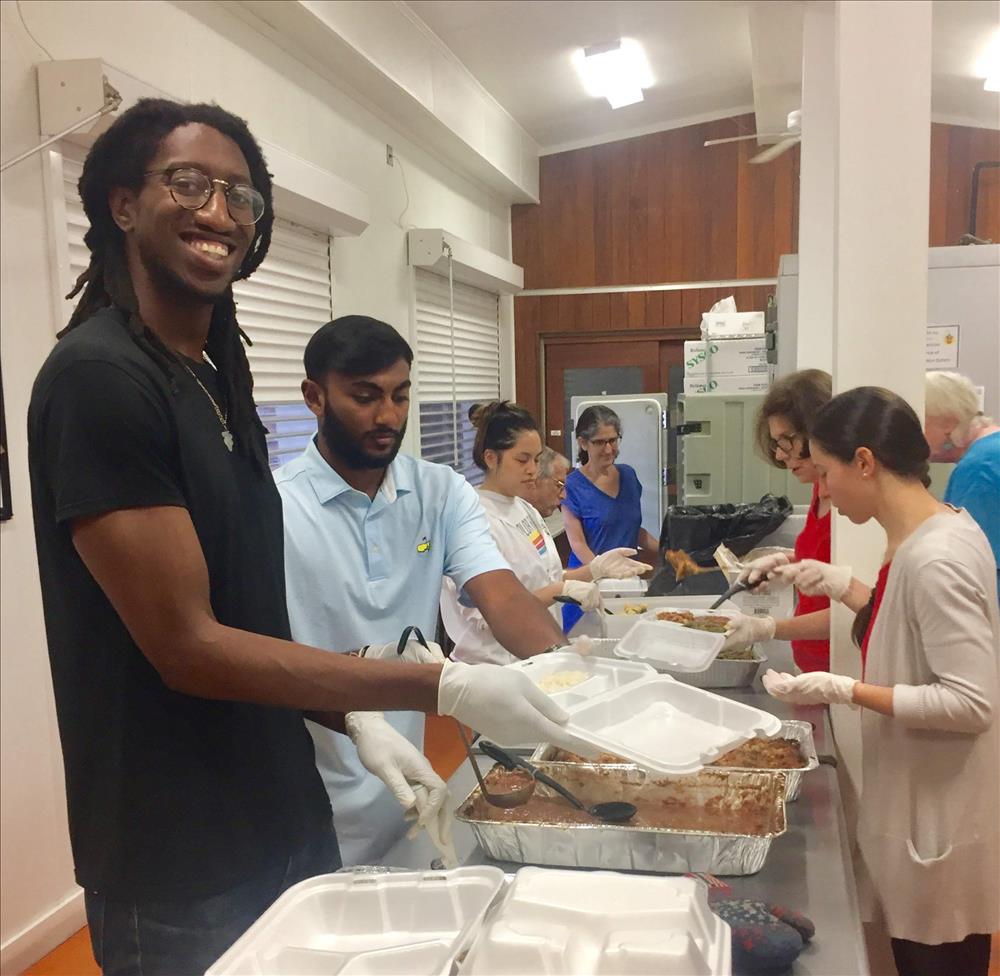 REU Closing Ceremony 2019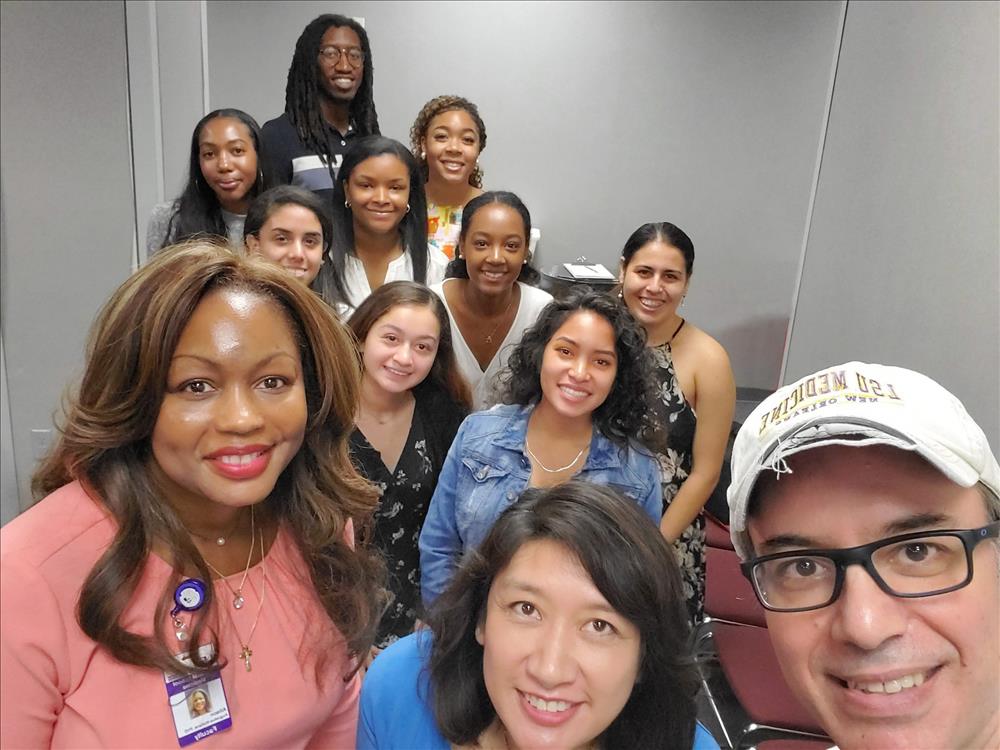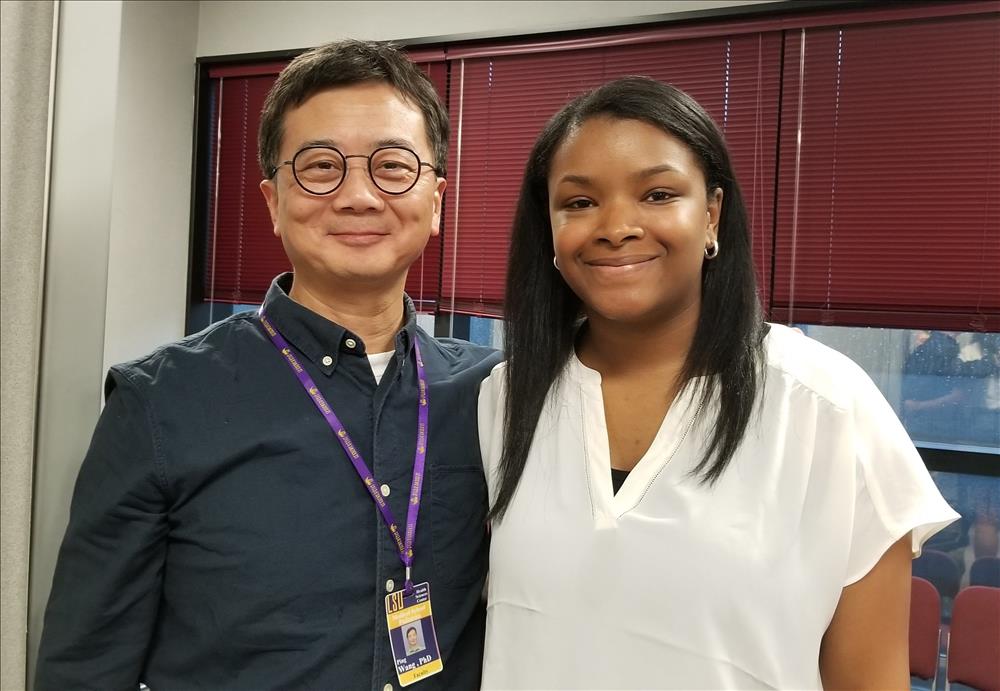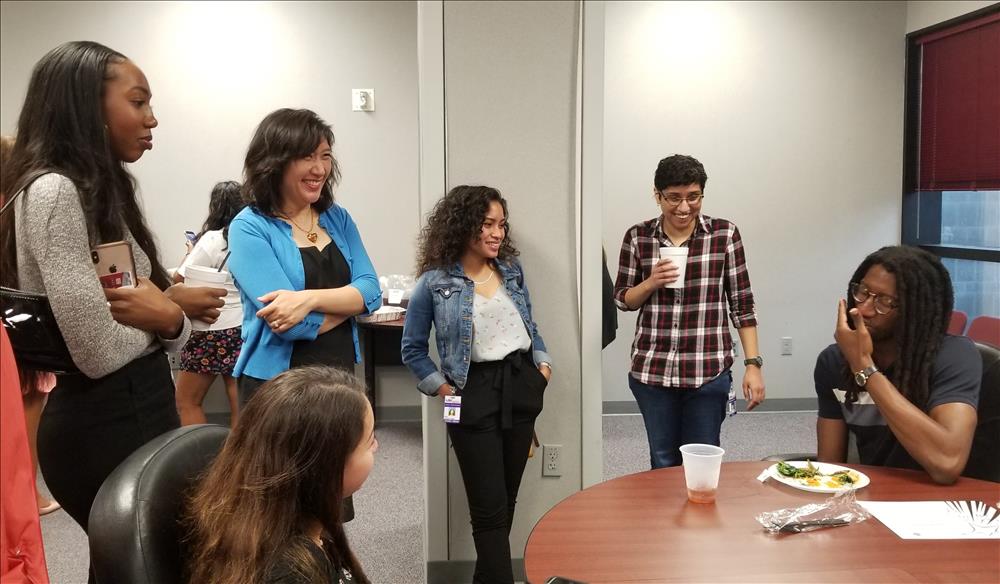 Past and Present Interns: