2023 LSUHSC Summer Research Internship Program
Poster Session
The Summer Research Internship Program, directed by Dr. Fern Tsien since 2003, has provided research opportunities for medical students, undergraduates, and high school students. Students are matched with mentors from LSU Health Sciences Center, University Medical Center, and the Louisiana Cancer Research Center (LCRC). Program co-directors are Ms. Martha Cuccia, Dr. Kelly Sherman, Dr. Jovanny Zabaleta, Dr. Hamilton Farris, Dr. Allison Augustus-Wallace, Dr. Angela McLean, Dr. Charles Wood, and Dr. Chindo Hicks. The Summer Research Internship Program has allowed students to cultivate their interest in pursuing careers in clinical sciences, public health, or basic sciences.

Funding support for the high school and undergraduate summer program was provided by:
Joe W. and Dorothy Dorsett Brown Foundation
Louisiana Cancer Research Center (LCRC)
Louisiana Department of Health (LDH)
LSUHSC School of Medicine, Office of the Dean
National Science Foundation (NSF) Research Experiences for Undergraduates (REU) Program
National Institute of Health (NIH) National Cancer Institute (NCI)
National Institute of Health (NIH) National Institute of Neurological Diseases & Stoke (NINDS)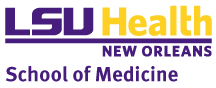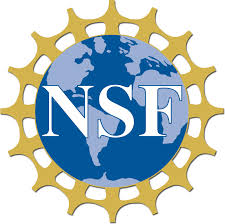 We extend our special appreciation to mentors, laboratory and administrative personnel, and poster session judges who helped make the Summer Research Internship Program a success! Their assistance with this project affords each student a chance to be part of a bigger, ongoing research project and an opportunity to pursue their career goals.
High school and undergraduate summer interns are listed alphabetically by last name. To view their Abstracts and Posters, please click on the corresponding links under their individual project title.
---
1. Hamza M. Aallouche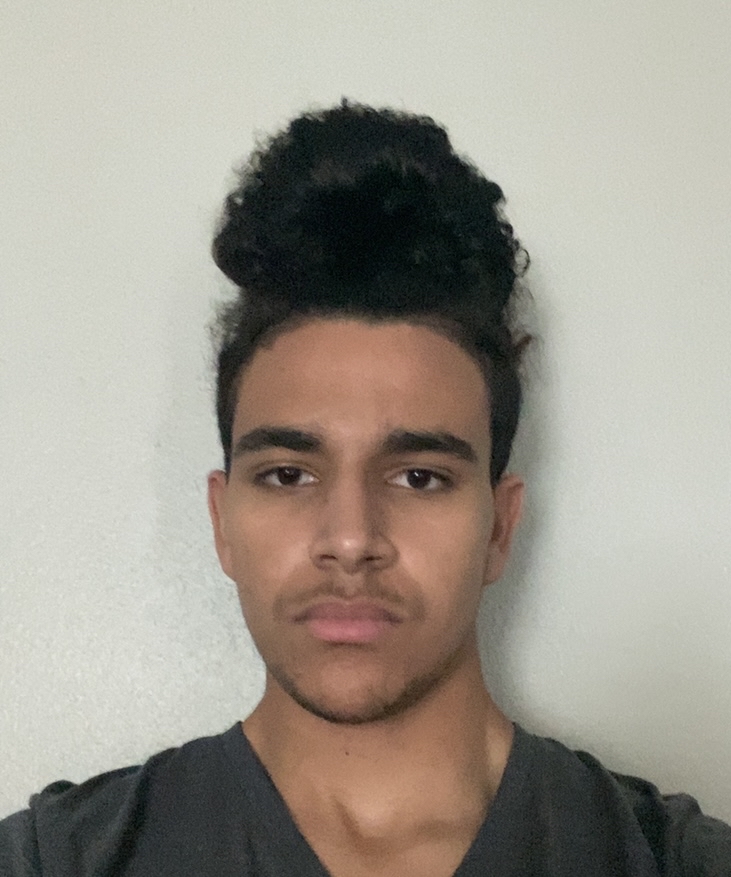 Undergraduate
Tulane University, New Orleans, LA

Mentors: Dr. Gethein Andrew and Dr. Nicolas G. Bazan
Louisiana State University Health Sciences Center,
Neuroscience Center of Excellence

"Analyzing the interactions of Elovanoids with GPR120 in ABC Retinal Pigment
Epithelial cells by performing Immunocytochemistry and Incucyte live cell
imaging."

Abstract
Poster
---
2. Adam O. Aldahir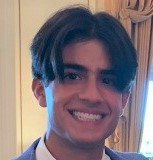 Undergraduate
Tulane University, New Orleans, LA

Mentor: Dr. Wu-Min Deng
Tulane University School of Medicine,
Department of Biochemistry and Molecular Biology

"The Hepatocyte-like Oenocyte of the Host, as a Central Hub for Systemic Lipid Metabolism, is Altered by Tumor Progression and Cachexia."

Abstract
Poster
---
3. Gabrielle I. Alphonse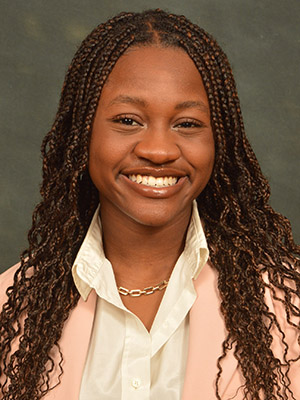 Undergraduate
Case Western Reserve University, Cleveland, OH

Mentor: Dr. Ed Grabczyk
Louisiana State University Health Sciences Center,
Department of Genetics

"Investigating Repeat Expansion in Huntington's Disease (HD) Model Mice: Implications for Treating HD & Other Repeat Expansion Disorders"

Abstract
Poster
---
4. Khairi M. Appleberry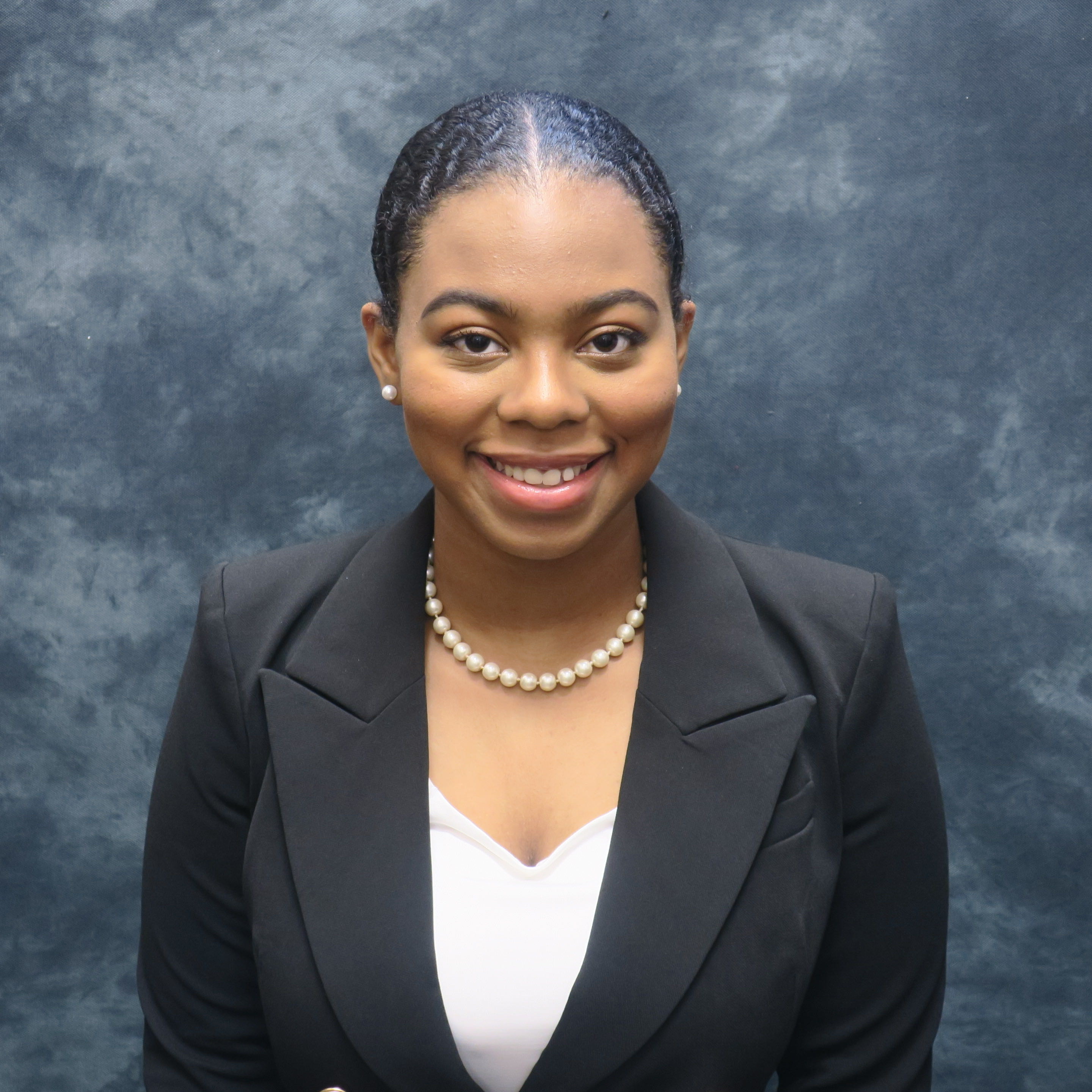 Undergraduate
Xavier University of Louisiana, New Orleans, LA

Mentors: Dr. Sebastián Del-Corral-Winder, Dr. Amy Dickson, and
Dr. Amy E. Rinner
Louisiana State University Health Sciences Center,
Department of Psychiatry

"The Implications of Race on Child Welfare Outcomes and Permanency in the Greater New Orleans Area"

Abstract
Poster
---
5. Haneen M. Awadallah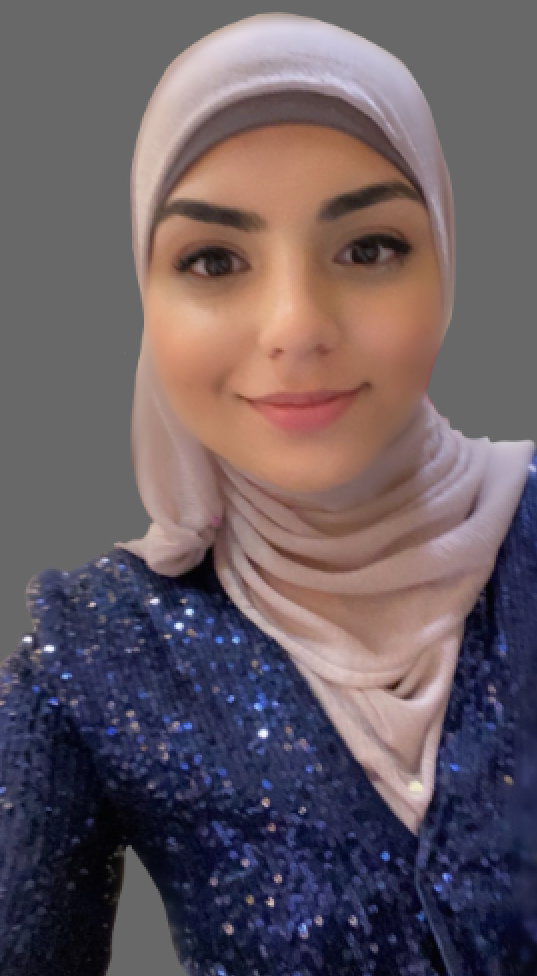 Undergraduate
Xavier University of Louisiana, New Orleans, LA

Mentor: Dr. Michael Celestin Jr.
Louisiana State University Health Sciences Center,
School of Public Health

"Differences in E-Cigarette Advertisement Exposure Among High School Students Between 2020 and 2022"

Abstract
Poster
---
6. Connor K. Bailey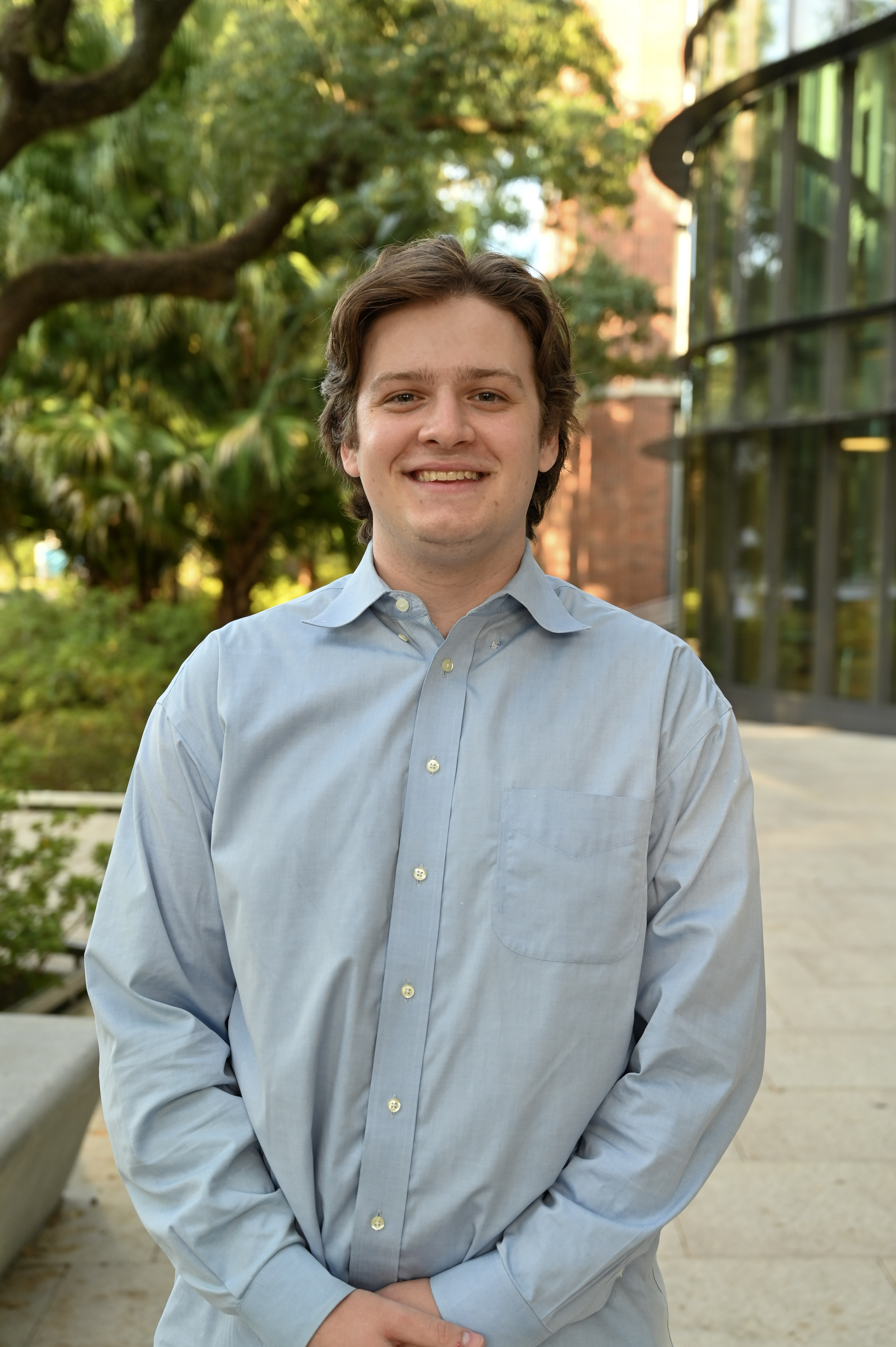 Undergraduate
Tulane University, New Orleans, LA

Mentor: Dr. Tiffany Wills
Louisiana State University Health Sciences Center,
Department of Cell Biology and Anatomy

"Stimulation of the bed nucleus of the stria terminalis produces sex-specific negative affect-like behavior and changes in activation of VTA cells in adult mice exposed to adolescent alcohol"

Abstract
Poster
---
7. Parijat Basak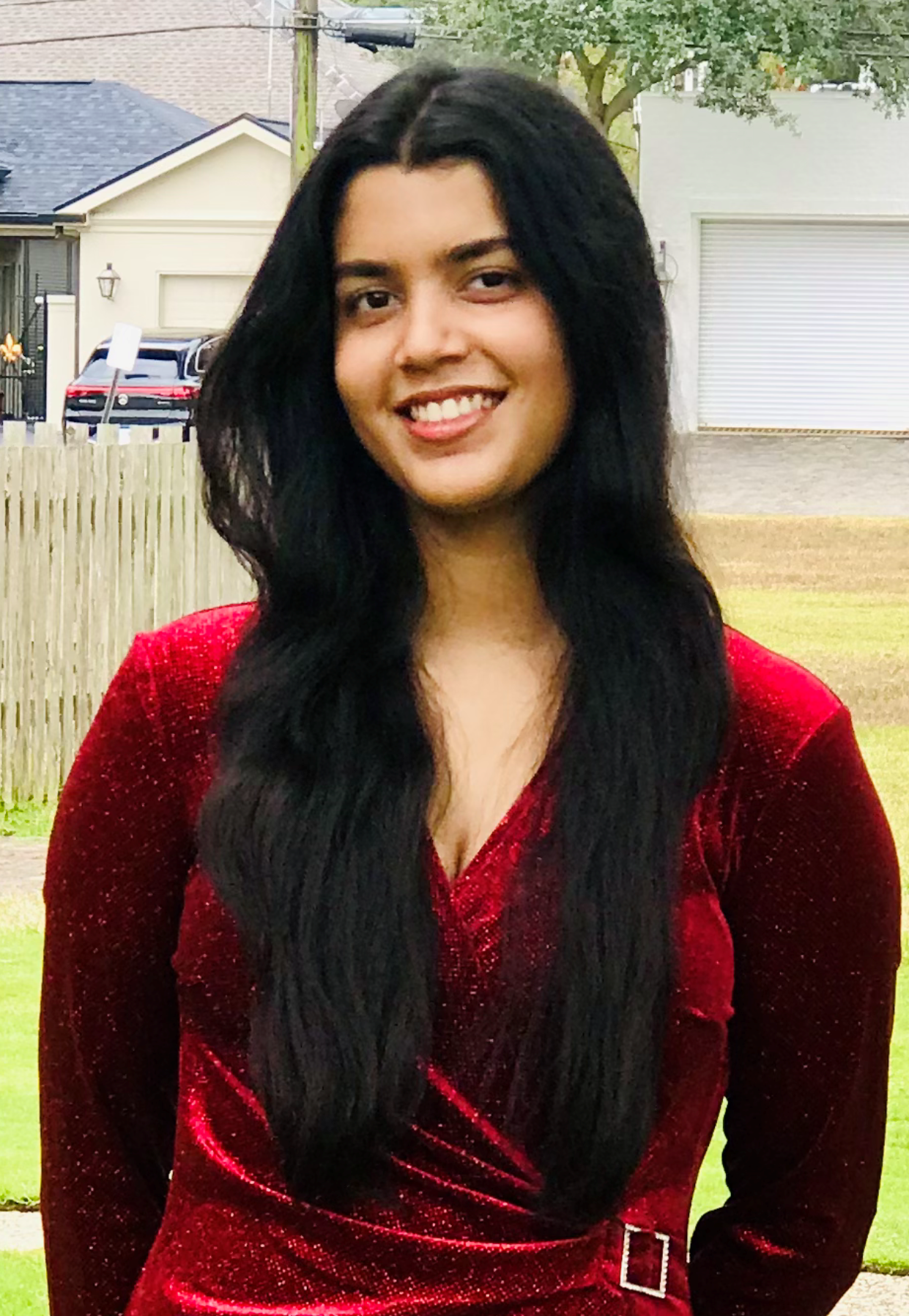 Undergraduate
Louisiana State University, Baton Rouge, LA

Mentor: Dr. Rinku Majumder
Louisiana State University Health Sciences Center,
Department of Interdisciplinary Oncology

"Protein S signaling: a potential target to prevent cardiac arrest induced pulmonary and atrial emboli."

Abstract
Poster
---
8. Luke E. Beckendorf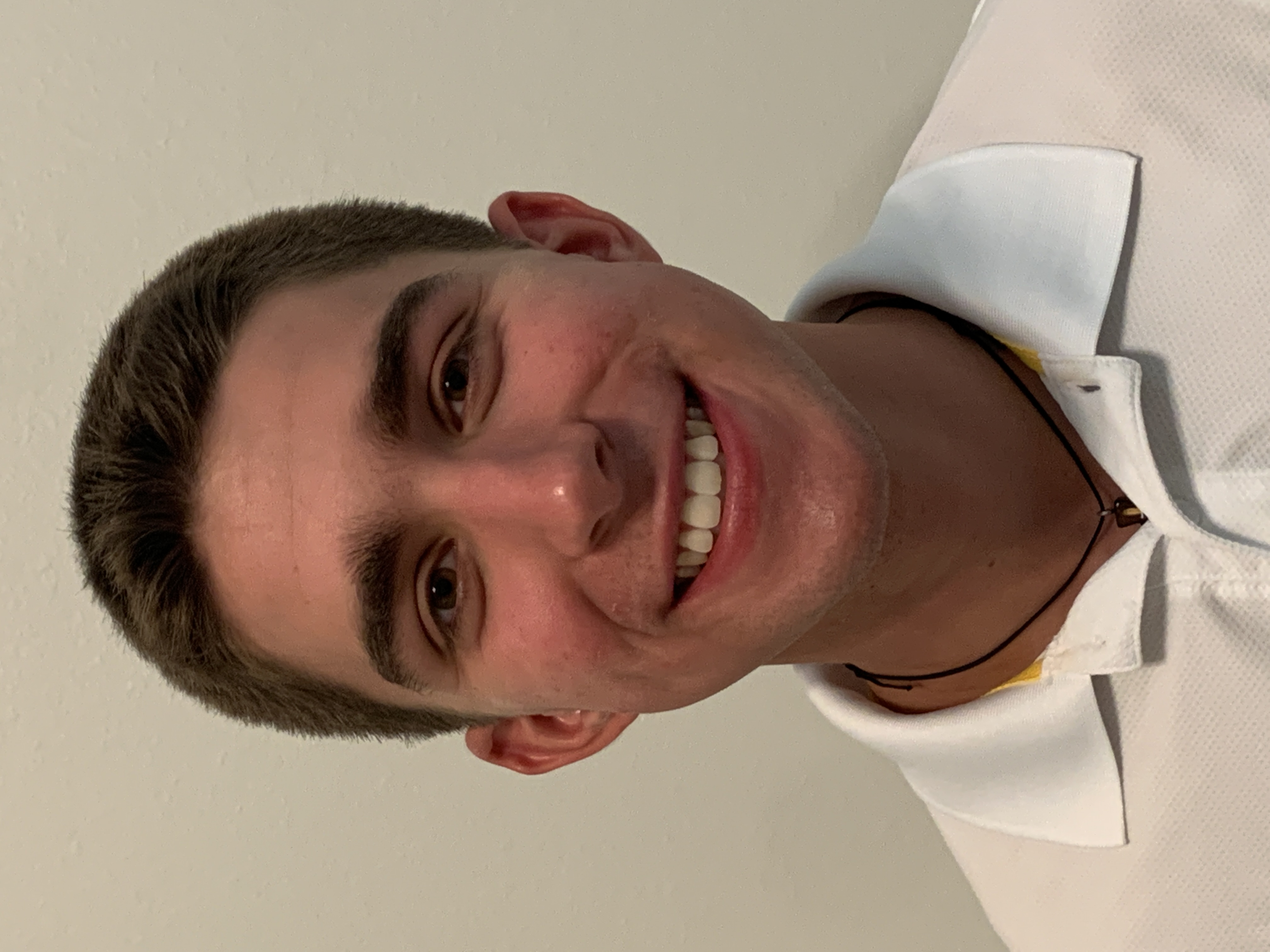 Undergraduate
Louisiana State University, Baton Rouge, LA

Mentor: Dr. Rajesh Mohandas
Louisiana State University Health Sciences Center,
Department of Nephrology

"Examining Demographic Factors Influencing the Choice of Dialysis Modalities in Patients with End-Stage Renal Disease"

Abstract
Poster
---
9. Abigail Bendixsen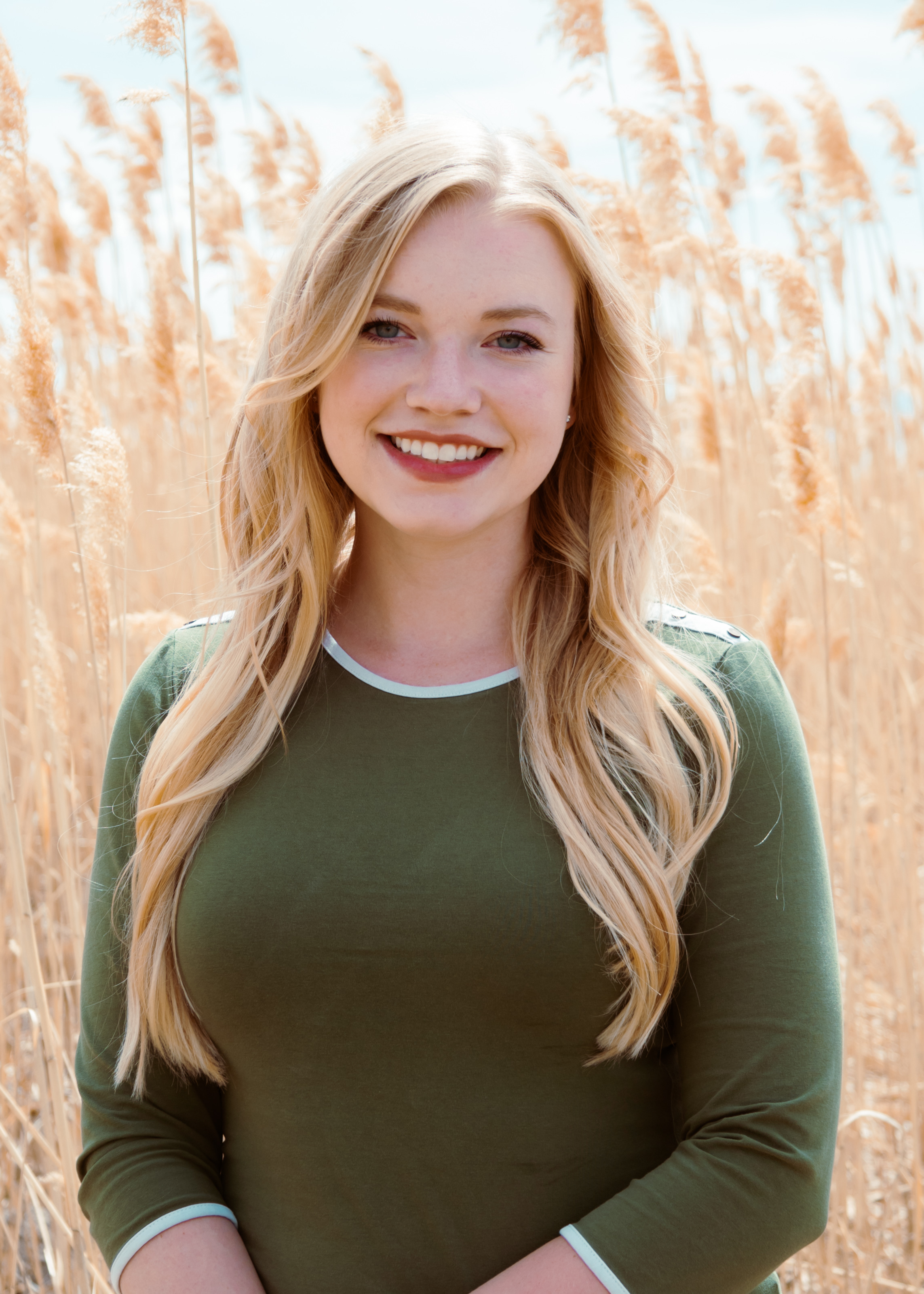 Undergraduate
Brigham Young University, Provo, UT

Mentor: Dr. Monika Rak
Louisiana State University Health Sciences Center,
Department of Interdisciplinary Oncology

"Ancient Intruders: Human Endogenous Retroviruses (HERVs) in Glioblastoma"

Abstract
Poster
---
10. Bacilio B. Benelalija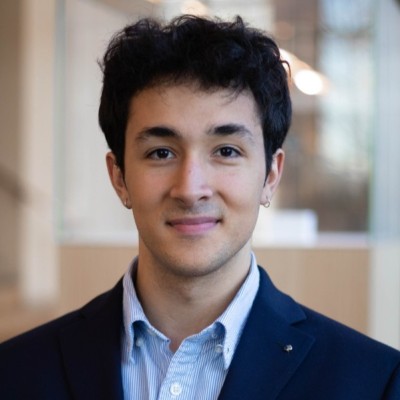 Undergraduate
Tulane University, New Orleans, LA

Mentor: Dr. XiaoChing Li
Louisiana State University Health Sciences Center,
Neuroscience Center of Excellence

"Identifying Expression Patterns of Genes MeCP2 and FOXG1 in the Zebra Finch
Songbird Neural Song Network"

Abstract
Poster
---
11. Katherine C. Benton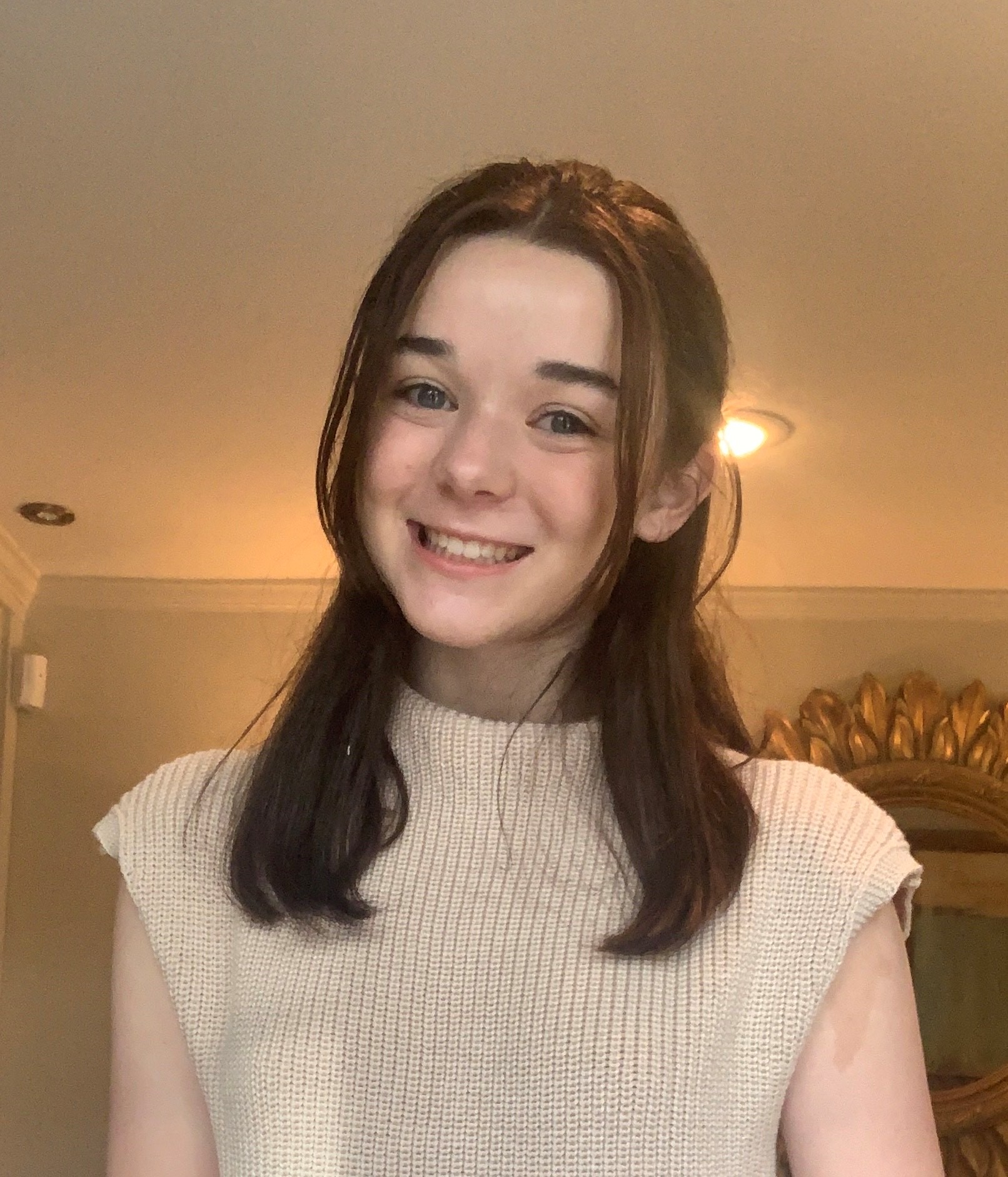 High School
Academy of the Sacred Heart, New Orleans, LA

Mentors: Dr. Sebastián Del-Corral-Winder and Dr. Amy Dickson
Louisiana State University Health Sciences Center,
Department of Psychiatry

"The Perpetuation of Intergenerational Abuse as Assessed by Adverse Childhood Experiences"

Abstract
Poster
---
12. Annabelle L. Bolitho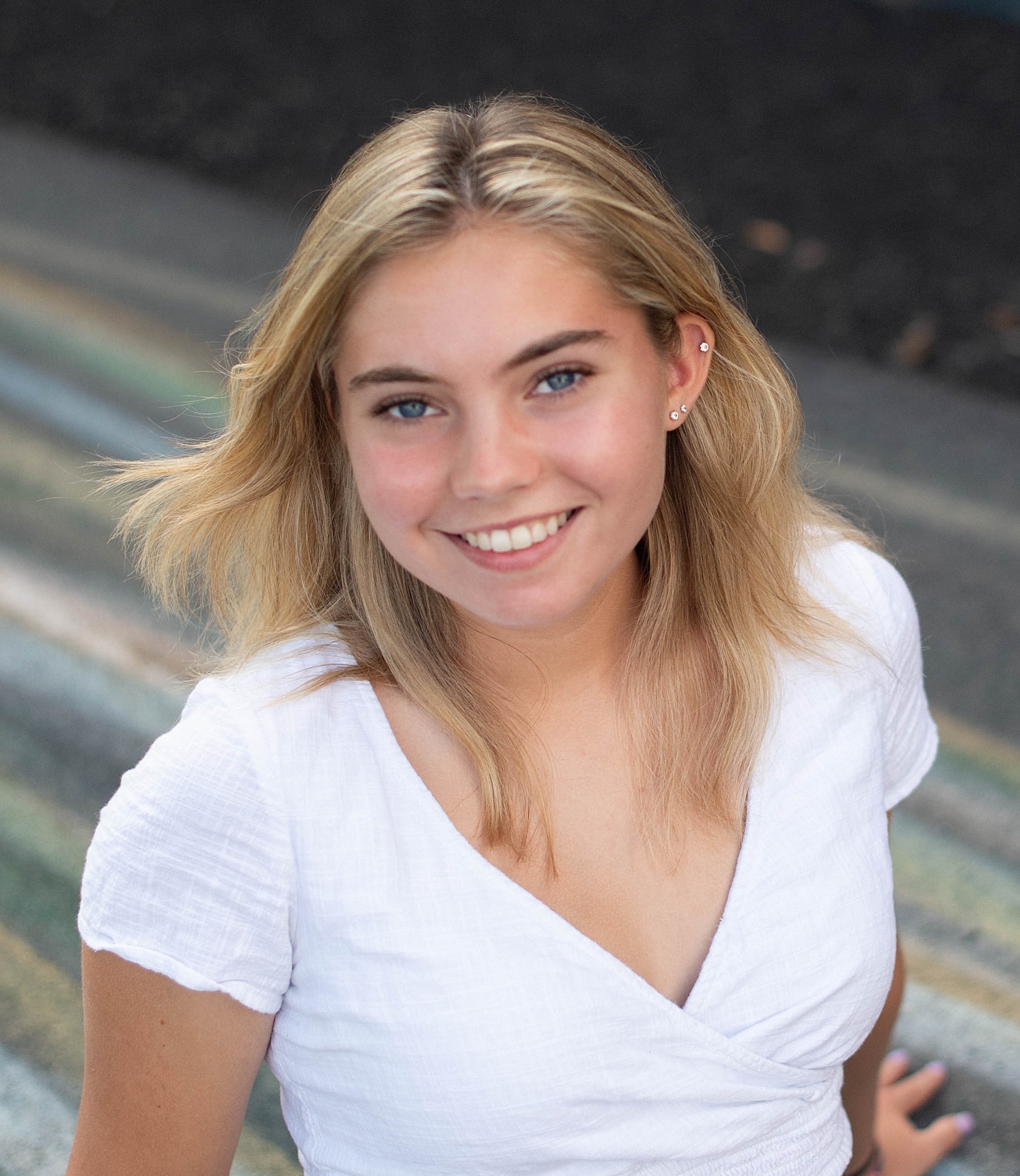 Undergraduate
Tulane University, New Orleans, LA

Mentor: Dr. Hongbing Liu
Tulane University School of Medicine,
Department of Pediatric Nephrology

"Overactivation of Histone Deacetylases in the Development of Cancerous Stem Cells in Wilms Tumorigenesis"

Abstract
Poster
---
13. Jamal Bonner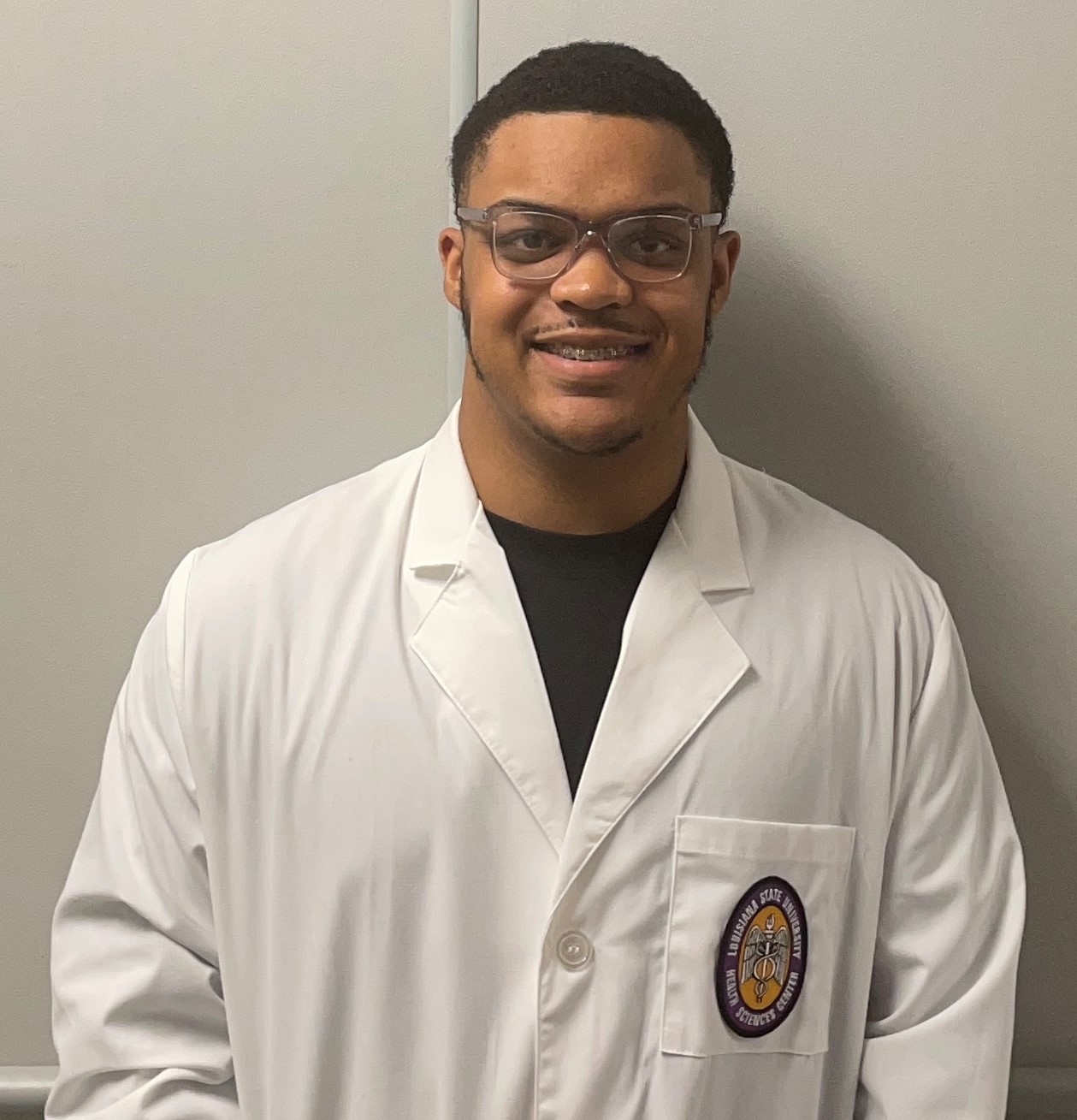 High School
St. Augustine High School, New Orleans, LA

Mentor: Dr. Kelly Jean Sherman
Louisiana State University Health Sciences Center,
Department of Pharmacology

"Targeting Cell Motility in Pancreatic Cell Lines with Nerve Growth Factor b" (NGFb)

Abstract
Poster
---
14. Unmesh K. Chakravarty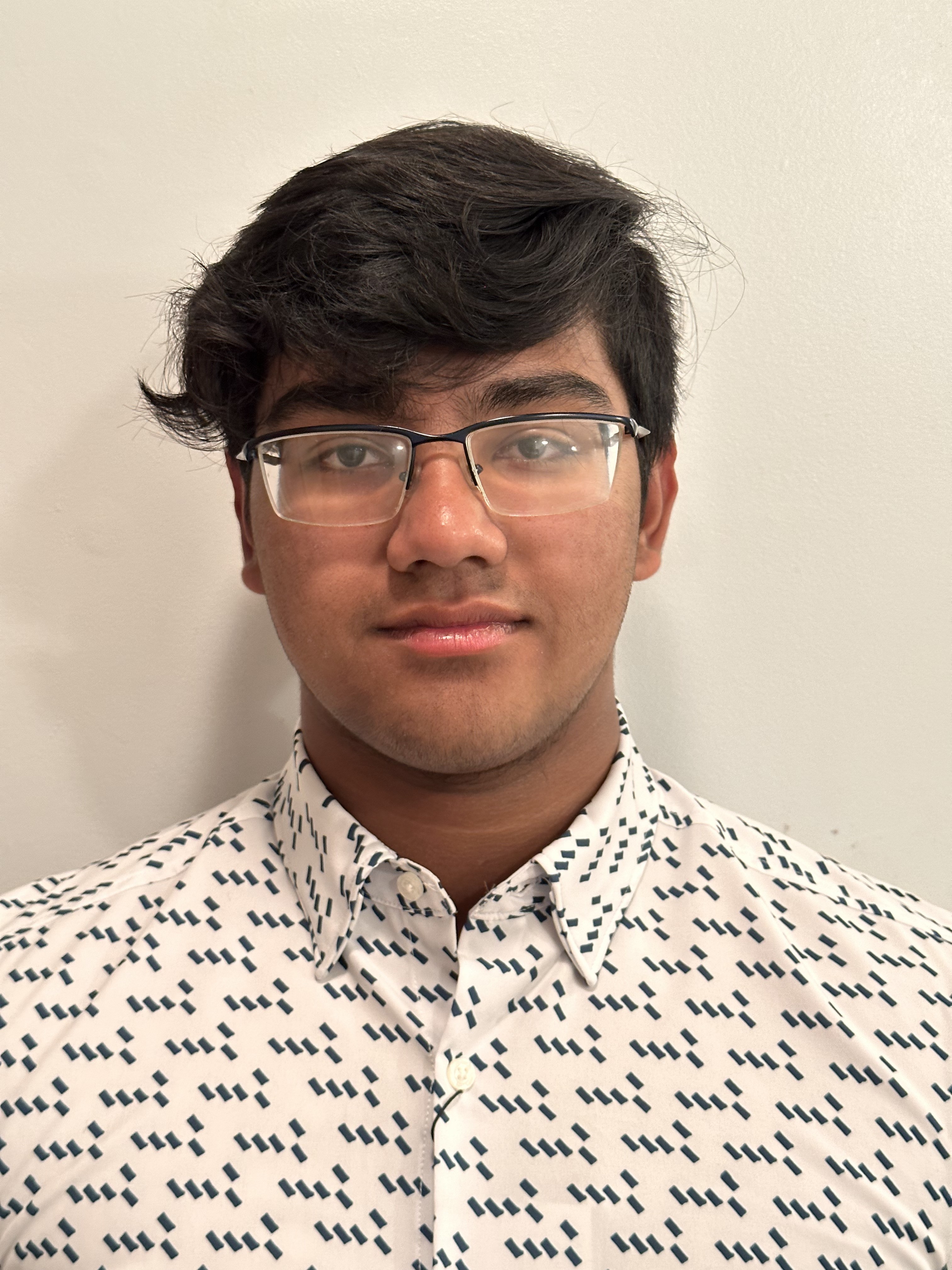 High School
Haynes Academy for Advanced Studies, Metairie, LA

Mentor: Dr. Christopher M. Taylor
Louisiana State University Health Sciences Center,
Department of Microbiology, Immunology & Parasitology

"Assessing the temporal relationship between the environment of the neonatal intensive care unit and the early infant gut microbiome"

Abstract
Poster
---
15. Richard W. Dong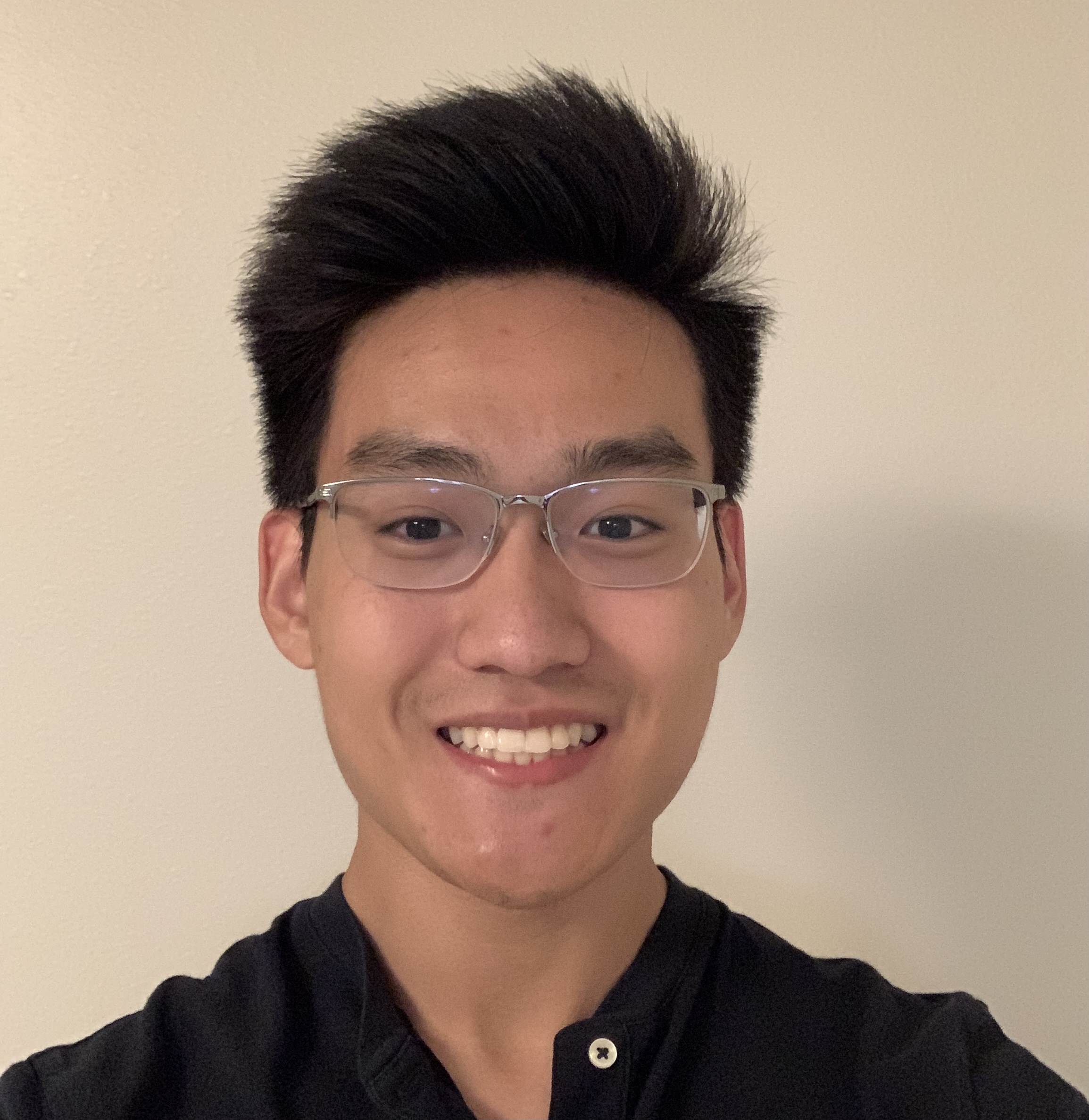 Undergraduate
Tulane University, New Orleans, LA

Mentor: Dr. Wu-Min Deng
Tulane University School of Medicine,
Department of Biochemistry and Molecular Biology

"Unexpected role of apicobasal cell polarity genes in the salivary gland"

Abstract
Poster
---
16. Jaela A. Drumgole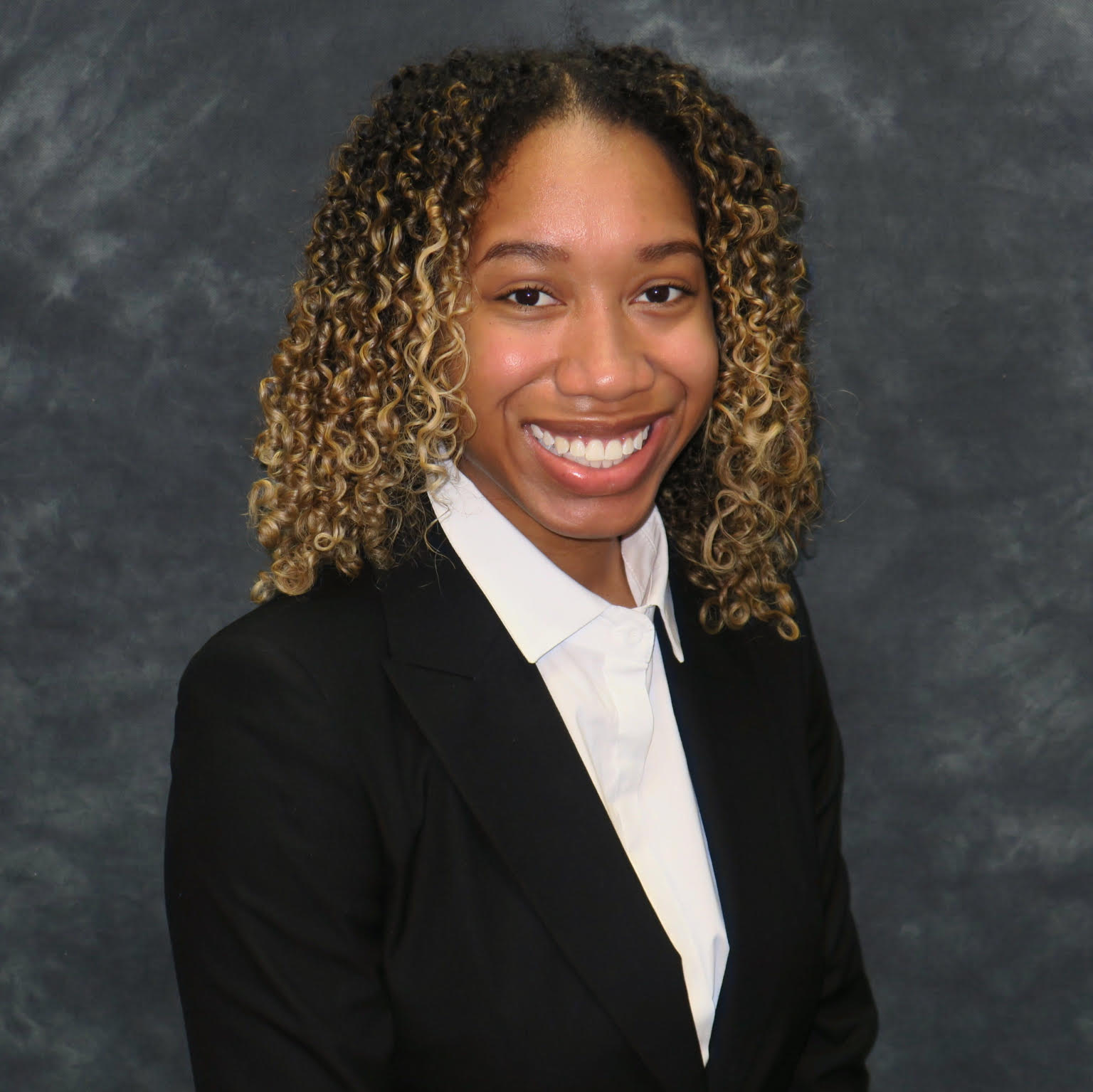 Undergraduate
Xavier University of Louisiana, New Orleans, LA

Mentor: San Chu MS, MApStat
Pennington Biomedical Research Center, Baton Rouge, LA

"Were Epitope Changes the Driving Force that Affected the Covid-19 Virus?"

Abstract
Poster
---
17. Jeanne M. Dugas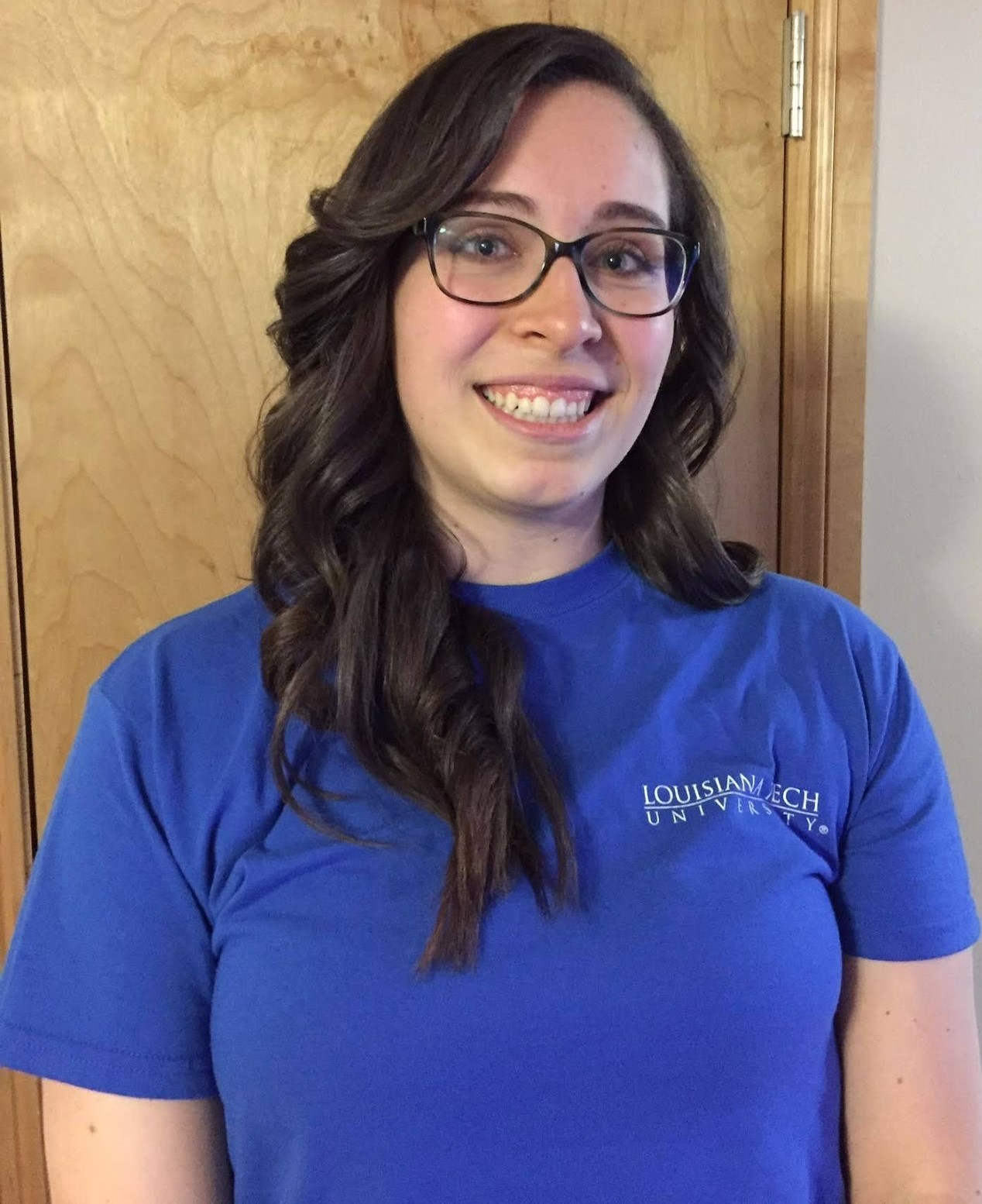 Undergraduate
Louisiana Tech University, Ruston, LA

Mentor: Dr. Jorgelina Calandria
Louisiana State University Health Sciences Center,
Neuroscience Center of Excellence

"Maresin1 protection of dopaminergic neurons involves activation of astrocytes in vivo"

Abstract
Poster
---
18. Jose Alfonso Xavier S. Fernandez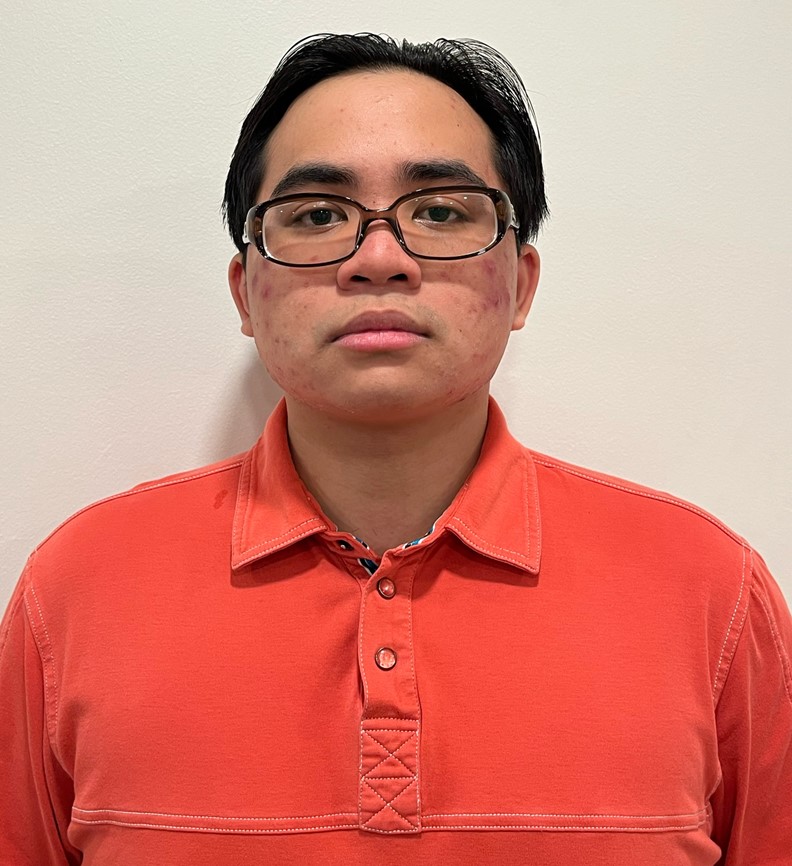 Undergraduate
Mississippi College, Clinton, Mississippi

Mentors: Dr. Ludmilla Belayev and Dr. Nicolas G. Bazan
Louisiana State University Health Sciences Center,
Neuroscience Center of Excellence

"Novel Docosanoids Elicit Neuroprotection After Experimental Stroke in Female Rats"

Abstract
Poster
---
19. Camilo J. Fernandez Bellorin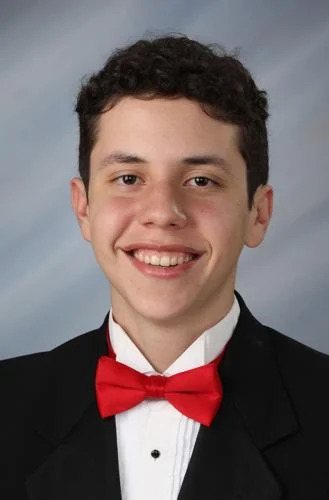 Undergraduate
Louisiana State University, Baton Rouge, LA

Mentor: Dr. Bolin Liu
Louisiana State University Health Sciences Center,
Department of Interdisciplinary Oncology

"Inhibition of PHF8 with Daminozide: Therapeutic Implications for Triple Negative Breast Cancer"

Abstract
Poster
---
20. James A. Forte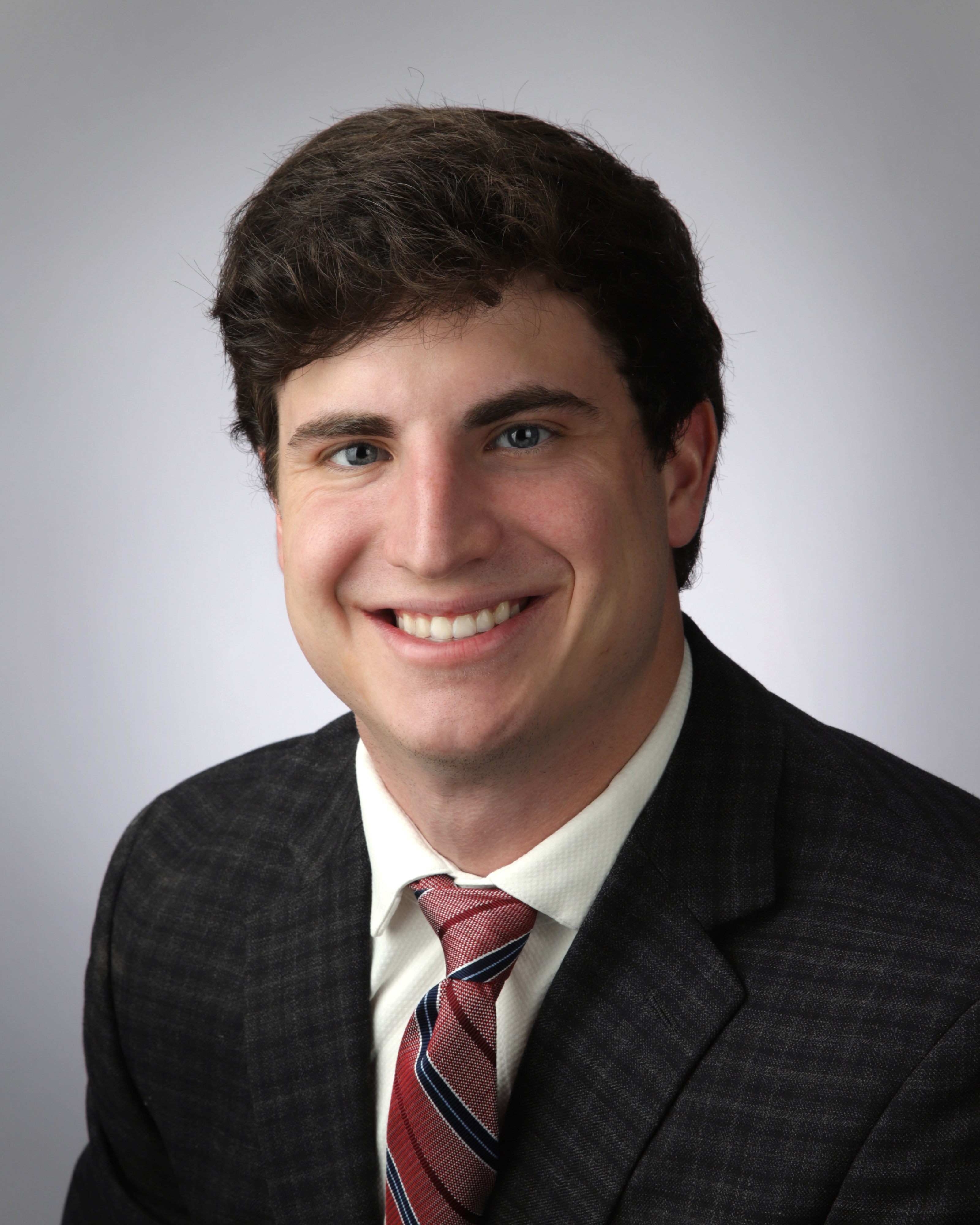 Undergraduate
Louisiana Tech University, Ruston, LA

Mentor: Dr. Casey Murhpy
New Orleans VA Medical Center, Pain Medicine Section;
LSU Pain Medicine Fellowship

"Percutaneous Peripheral Nerve Stimulation of the Lumbar Medial Branch Nerves for 60 Days Improves the Quality of Life for Veterans with Low Back Pain"

Abstract
Poster
---
21. Jessye Garriet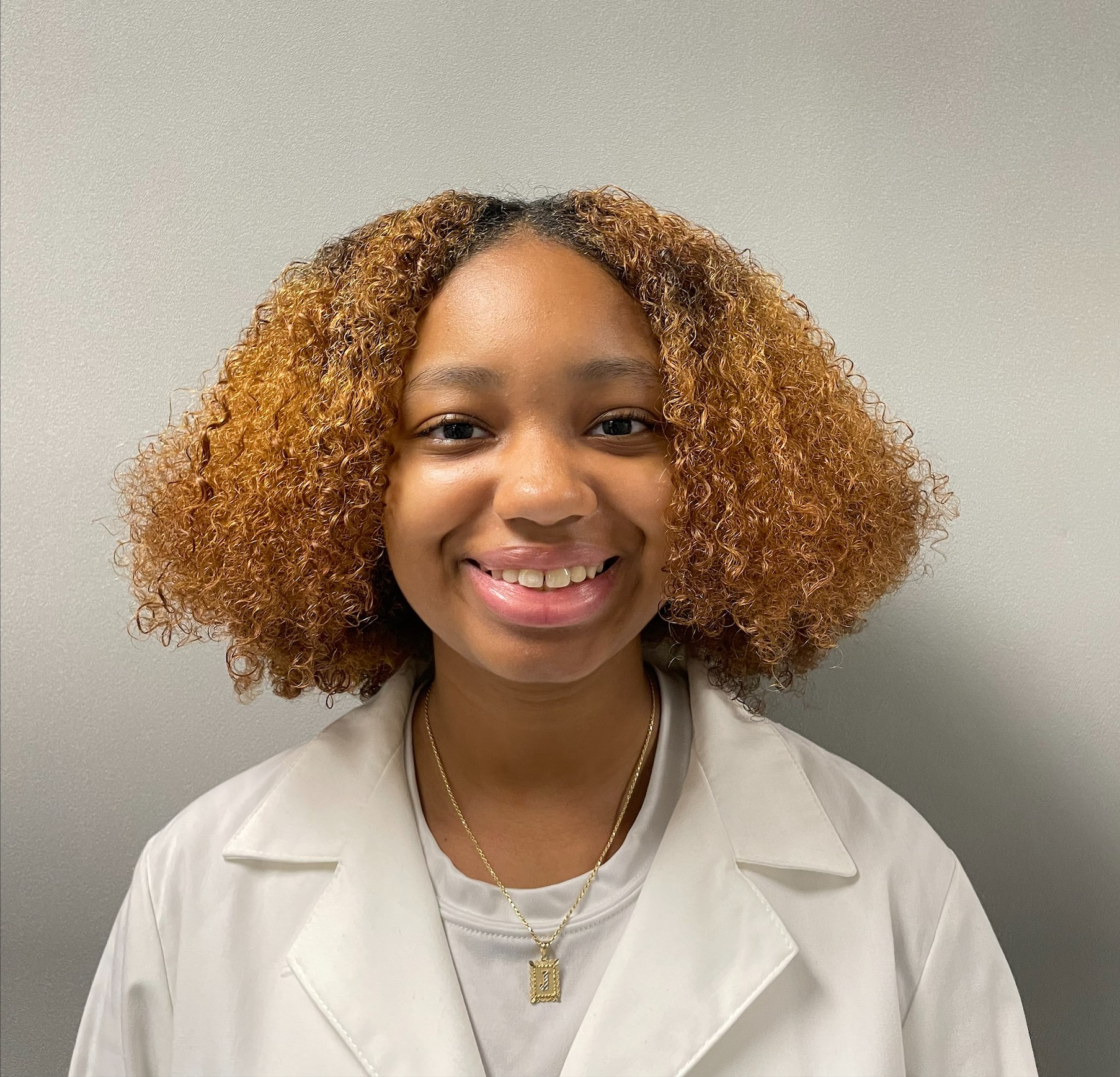 High School
Warren Easton Charter High School, New Orleans, LA

Mentors: Steve Scahill and Dr. Kelly Jean Sherman
Louisiana State University Health Sciences Center,
Department of Pharmacology

"Na+/K+ ATPase Regulation of Breast Cancer Motility"

Abstract
Poster
---
22. Derek S. George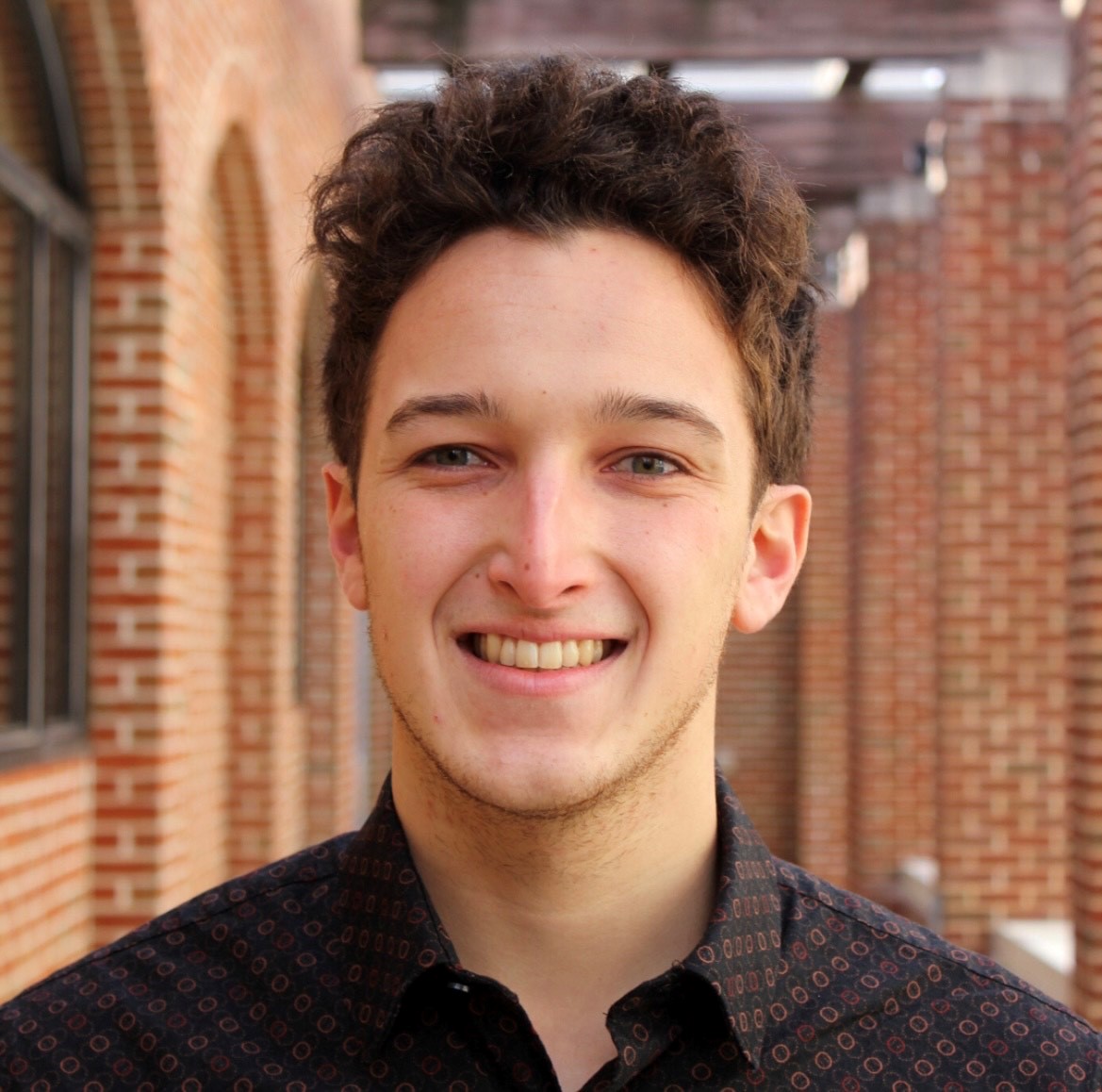 Undergraduate
Muhlenberg College, Allentown, PA

Mentors: Dr. Charles Wood and Dr. For Yue Tso
Louisiana State University Health Sciences Center,
Department of Interdisciplinary Oncology

"Kaposi Sarcoma-Associated Herpesvirus Tissue Reservoirs"

Abstract
---
23. Genesis A. Grinston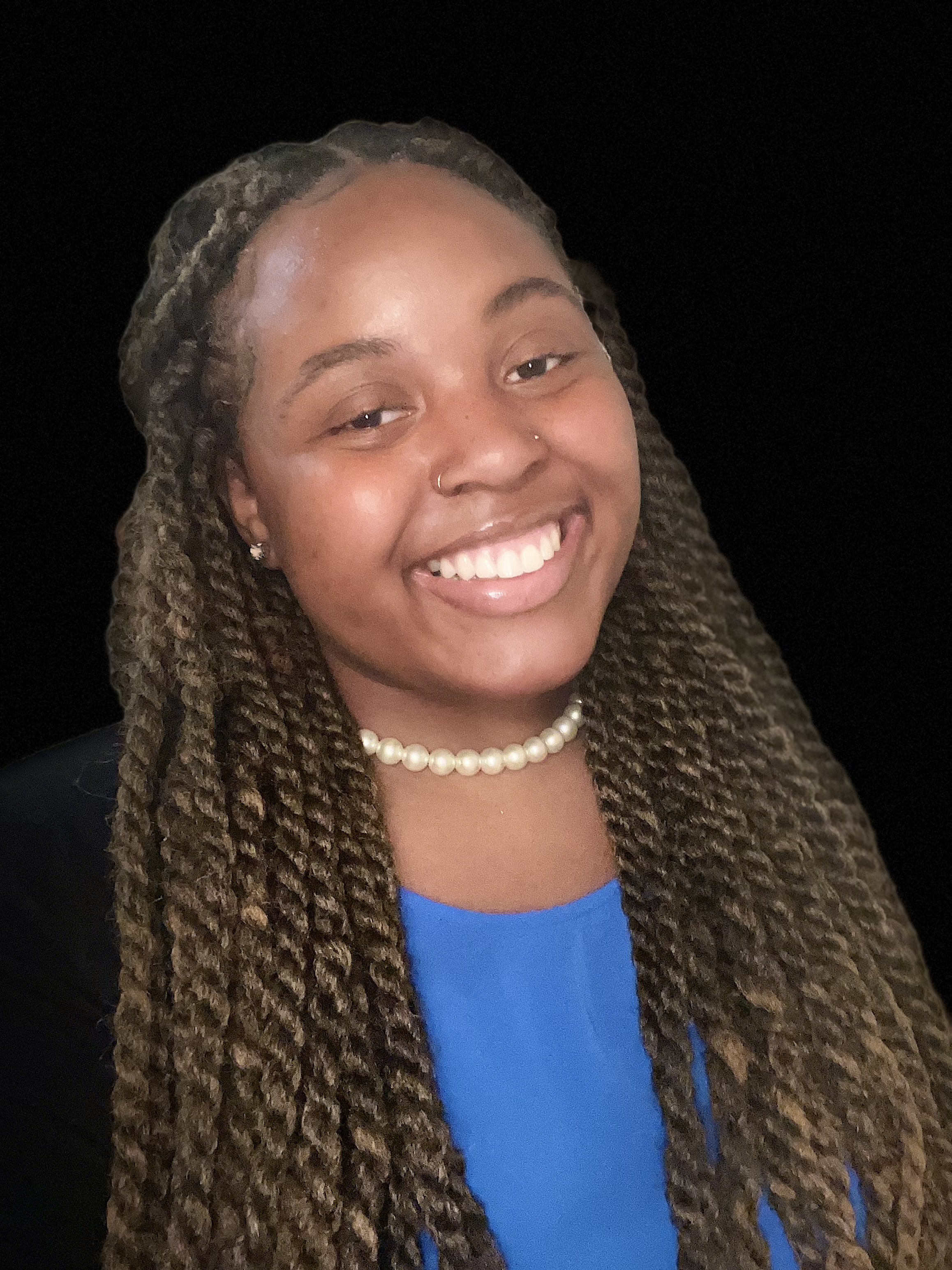 Undergraduate
Xavier University of Louisiana, New Orleans, LA

Mentor: Dr. Tara Castellano
Louisiana State University Health Sciences Center,
Department OBGYN, Division of GYN Oncology

"The Impact of Next Generation Sequencing Testing (NGS) on overall survival rate of advanced stage endometrial cancer patients diagnosed between 2018-2023 in Louisiana."

Abstract
Poster
---
24. Samari D. Harris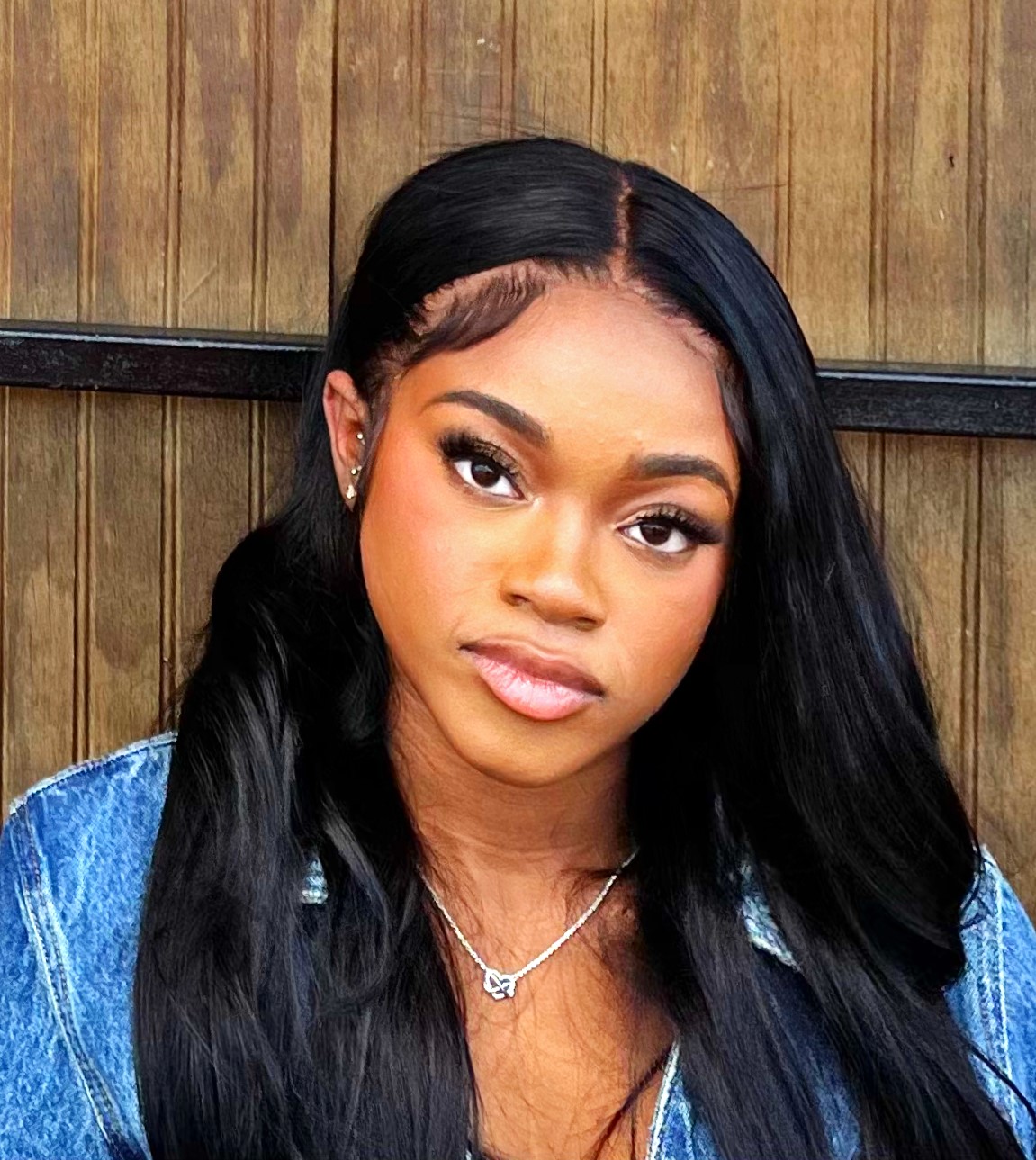 High School
Warren Easton Charter High School, New Orleans, LA

Mentor: Dr. Deidre Devier
Louisiana State University Health Sciences Center,
Department of Cell Biology & Anatomy and Department of Neurology

"The impacts of stress on Multiple sclerosis"

Abstract
Poster
---
25. Melissa C. Hernandez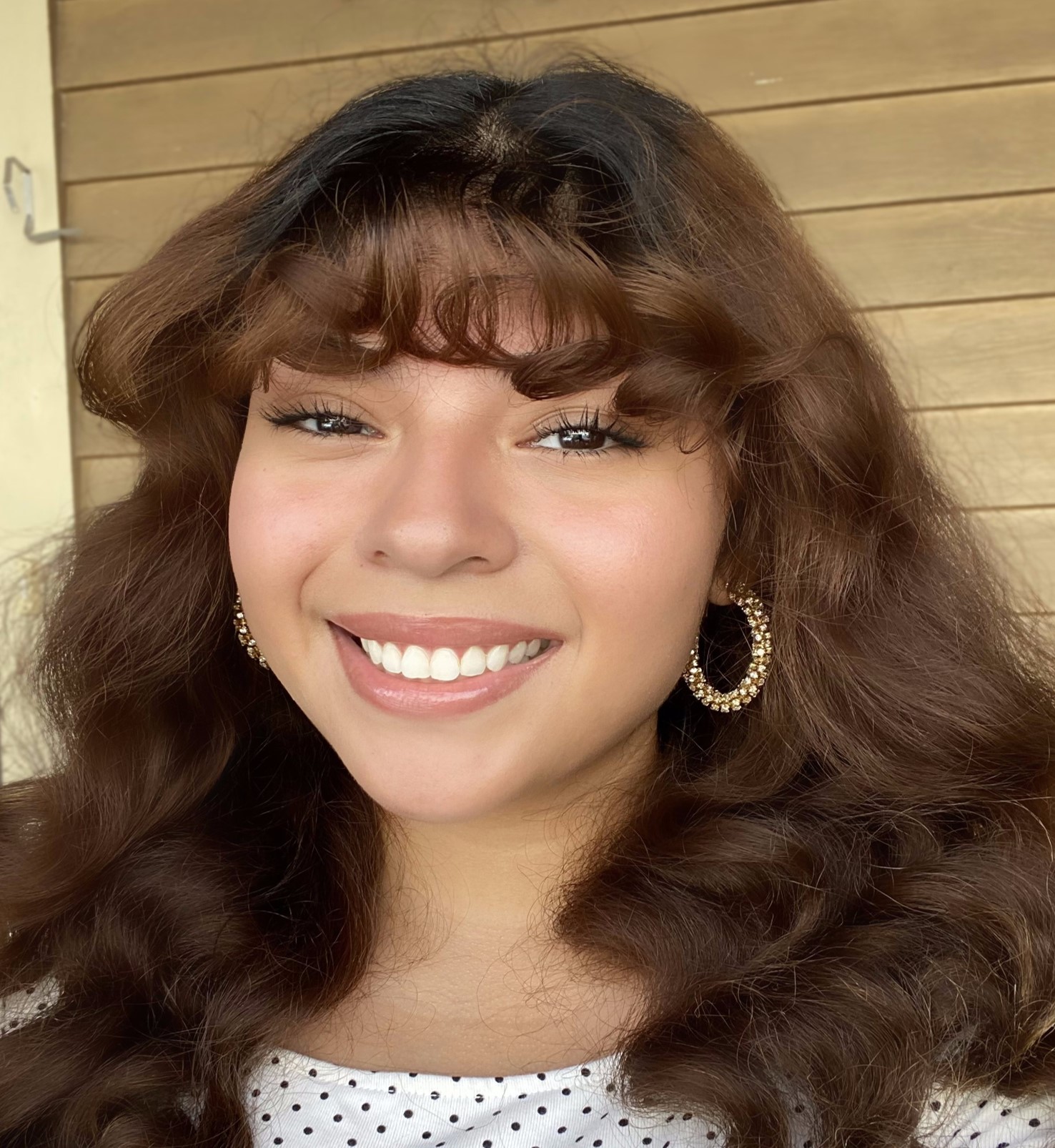 High School
Patrick F. Taylor Science and Technology Academy, New Orleans, LA
Mentor: Dr. Michael Salling
Louisiana State University Health Sciences Center,
Department of Cell Biology and Anatomy

"Characterization of adolescent alcohol consumption in preclinical model of ADHD"

Abstract
Poster
---
26. Abigail G. Huddleston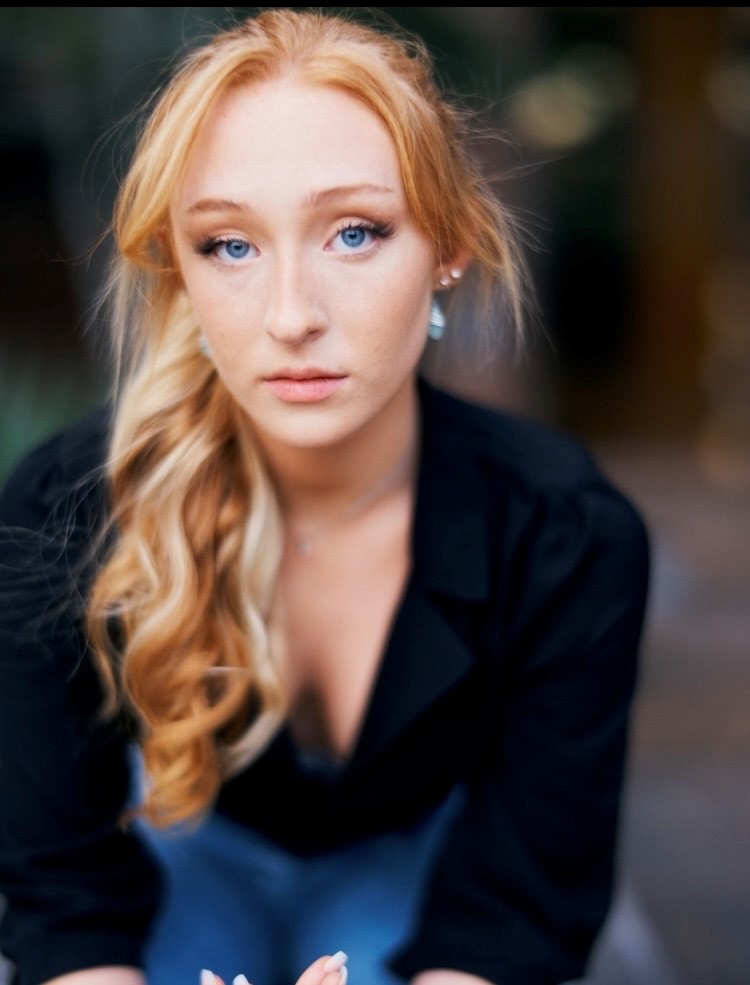 Undergraduate
Tulane University, New Orleans, LA

Mentor: Dr. Matthew Burow
Tulane University School of Medicine,
Department of Medicine

"Exploring the ERK5 in Triple Negative Breast Cancer"

Abstract
Poster
---
27. Jean-Jacques P. Hunter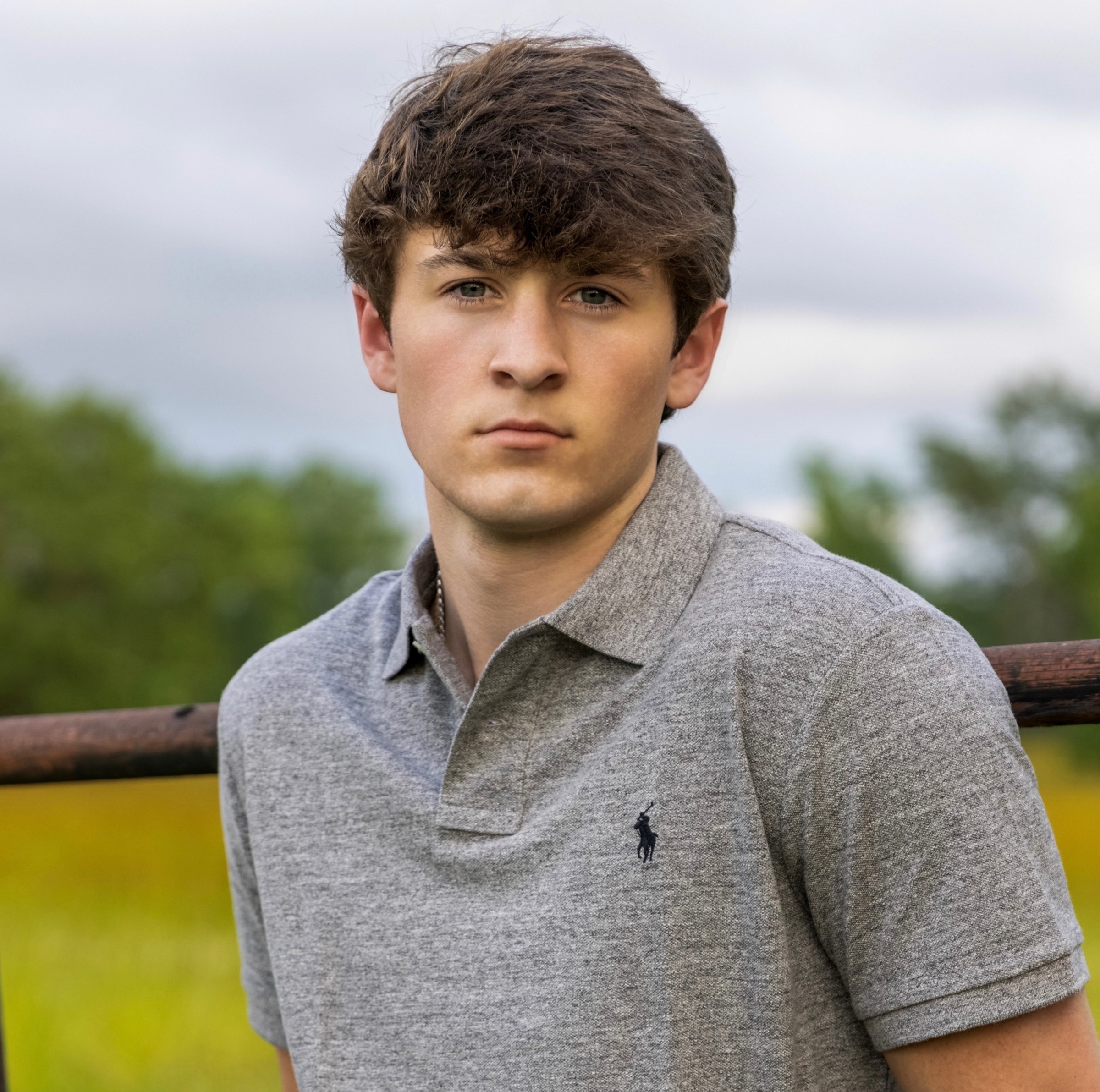 Undergraduate
Tulane University, New Orleans, LA

Mentor: Dr. Krzysztof Reiss
Louisiana State University Health Sciences Center,
Department of Interdisciplinary Oncology

"Anti-glioblastoma Effects of Glucose-Independent
Benzoylphenoxyacetamide (BPA) Variants"

Abstract
Poster
---
28. Tayla D. Hunter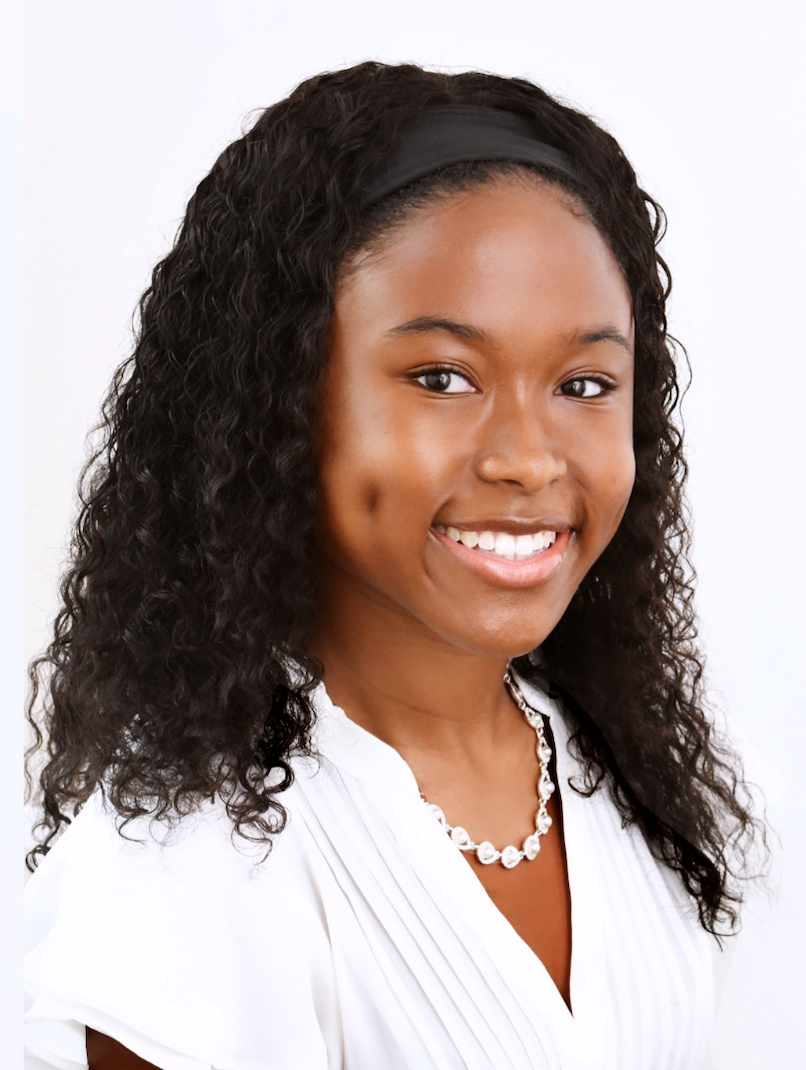 Undergraduate
Howard University, Washington, District of Columbia

Mentor: Dr. Fern Tsien
Louisiana State University Health Sciences Center,
Department of Genetics

"Neighborhood Deprivation Negatively Affects Survival Rate in Pediatric Oncology Patients"

Abstract
Poster
---
29. Christian A. Jones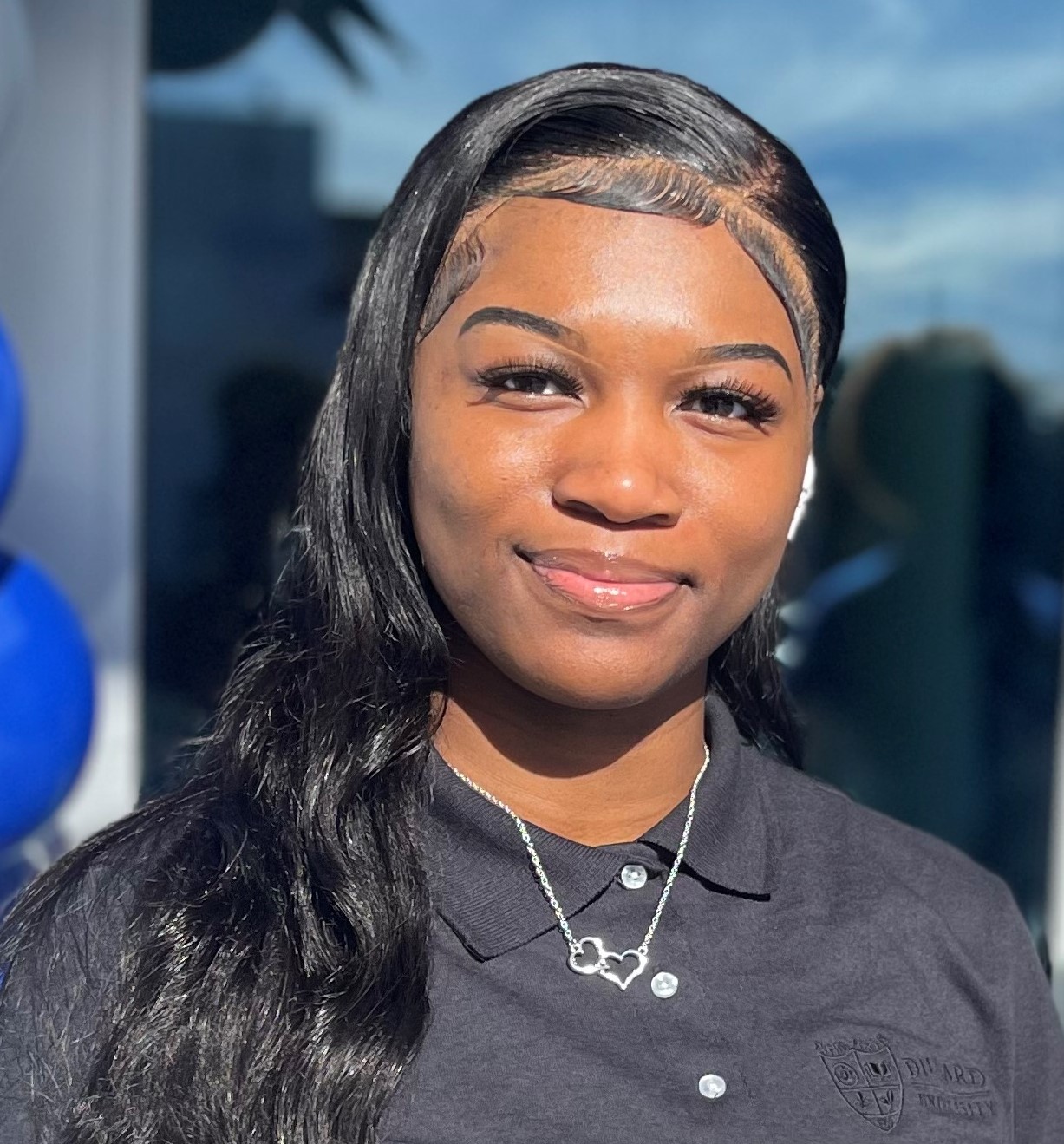 Undergraduate
Dillard University, New Orleans, LA

Mentor: Dr. Michael Hagensee
Louisiana State University Health Sciences Center,
Department of Microbiology, Immunology & Parasitology

"Comparison of the Antibody Response to COVID-19 Wild-type and its Variants in Naturally Infected versus Vaccinated Individuals"

Abstract
Poster
---
30. Colin J. Johnson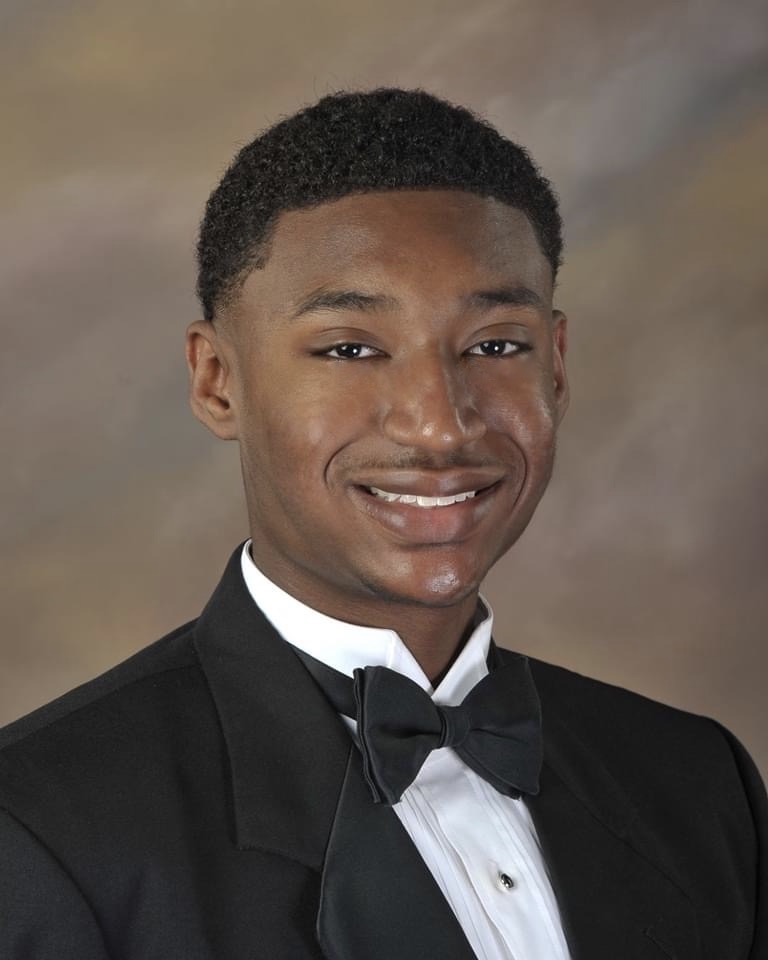 Undergraduate
Howard University, Washington, District of Columbia

Mentors: Melissa Mendoza, MPH, JD and Dr. Ayesha Umrigar
Louisiana Department of Health

"Transforming Care for Sickle Cell Disease: A Comprehensive Policy Assessment"

Abstract
Poster
---
31. Jude A. Kannankeril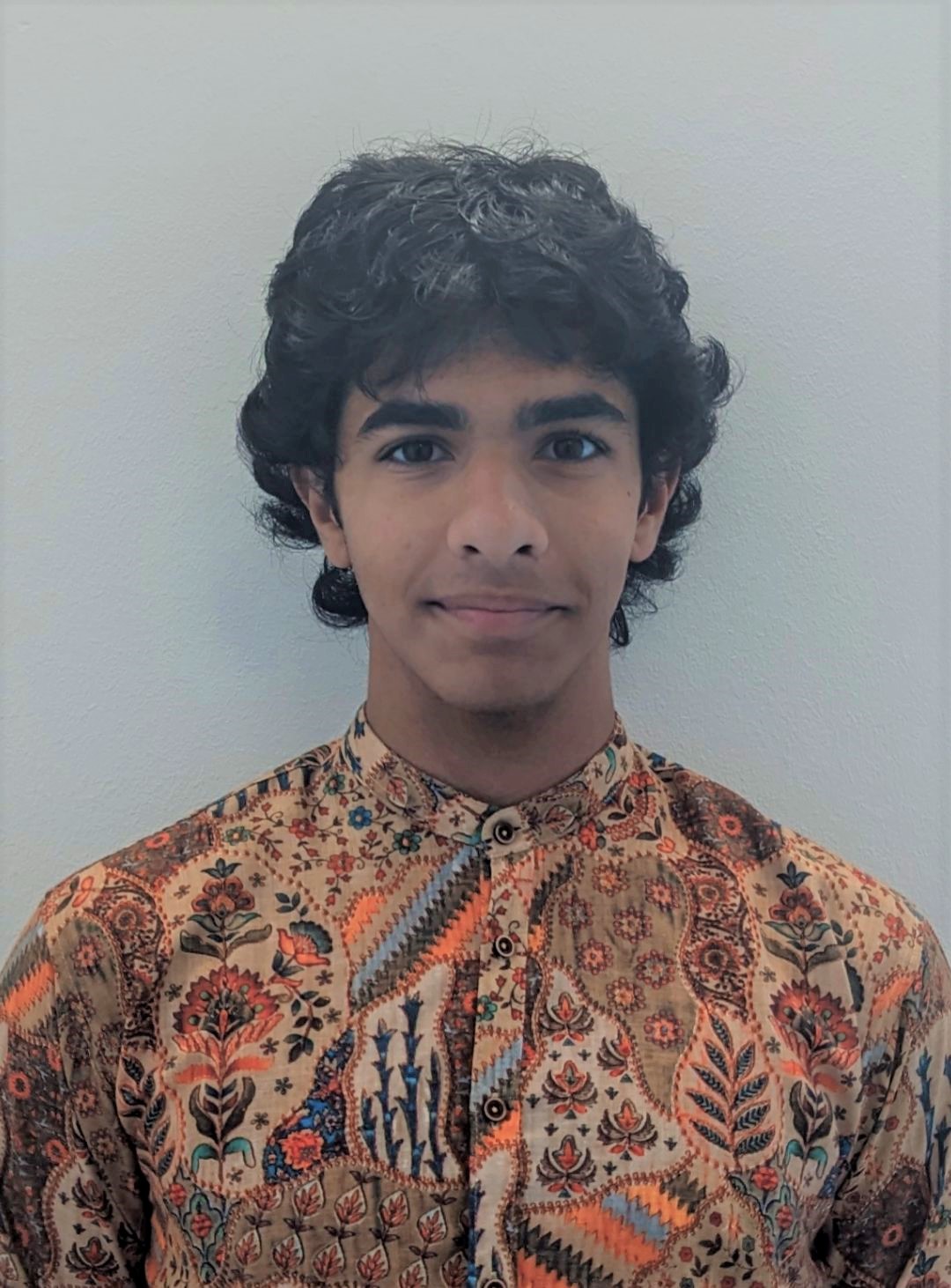 High School
Louisiana School for Math, Science, and Arts, Natchitoches, LA

Mentor: Dr. Nicolas Bazan
Louisiana State University Health Sciences Center,
Neuroscience Center of Excellence

"Expression of pro-homeostatic astrocytic genes in ipsilesional ischemic core and penumbra in rats after ischemic stroke: Neuroprotection by NPD1 plus RvD1."

Abstract
Poster
---
32. Andrew K. Lacoste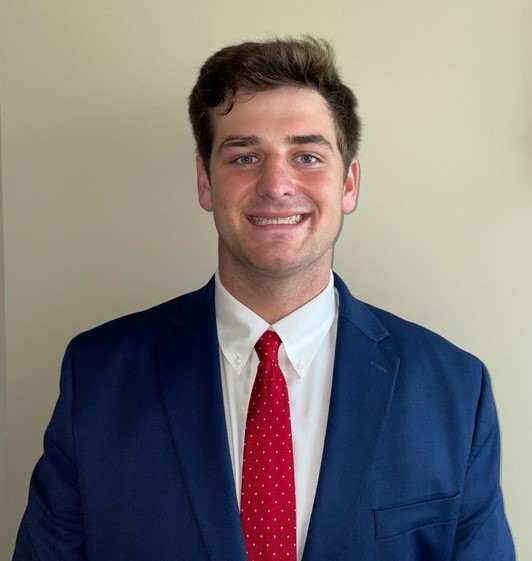 Undergraduate
University of Alabama, Tuscaloosa, AL

Mentors: Dr. Pranab K Mukherjee and Dr. Nicolas G Bazan
Louisiana State University Health Sciences Center,
Neuroscience Center of Excellence

"Free Fatty Acid Elovanoid Precursors Modulate Allergen-induced NLRP10 Expression in Human Nasal Epithelial Cells"

Abstract
Poster
---
33. Jamiya K. Lewis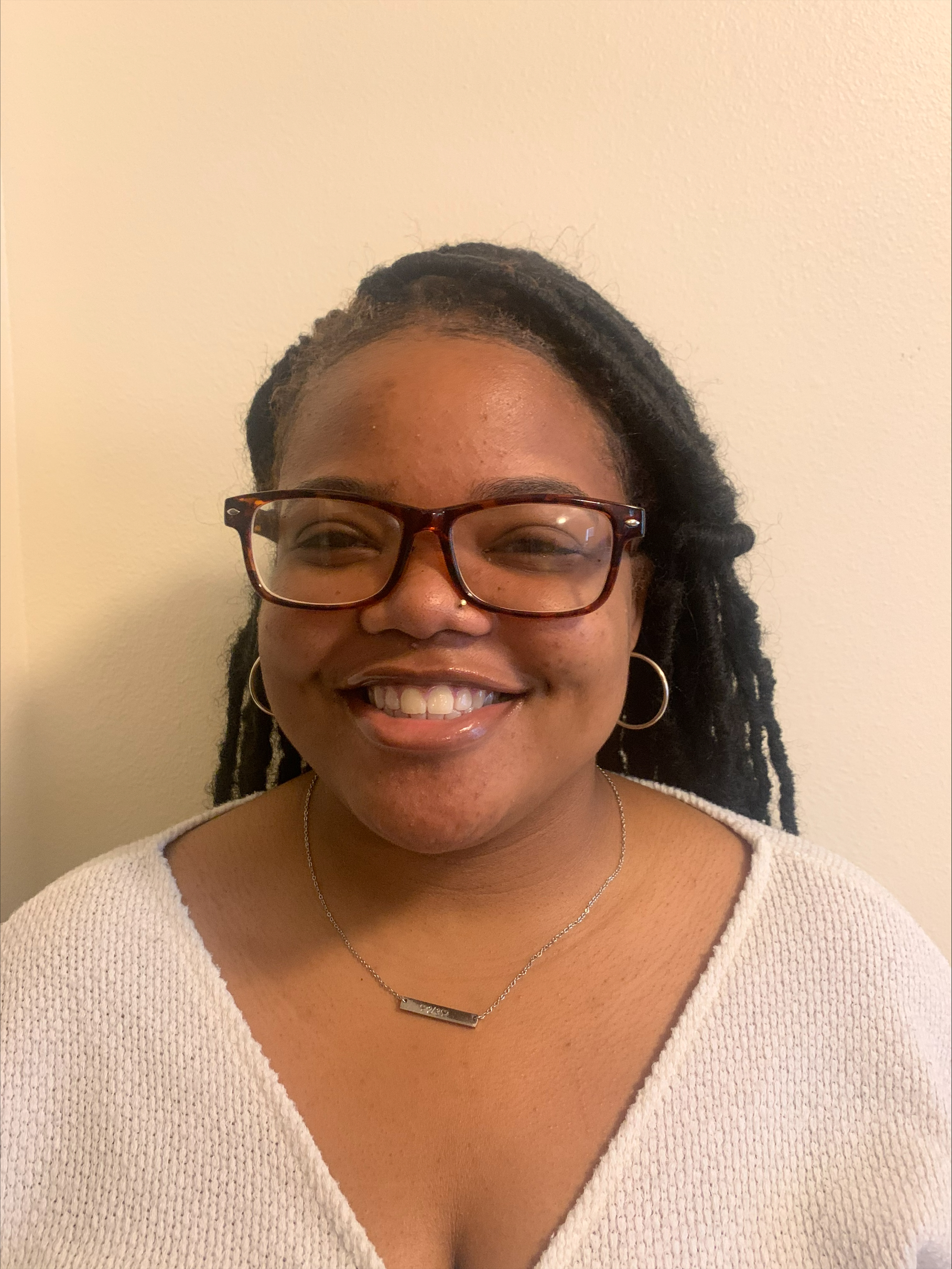 Undergraduate
Dillard University, New Orleans, LA

Mentor: Dr. Ashok Aiyar
Louisiana State University Health Sciences Center,
Department of Microbiology, Immunology & Parasitology

"Aminoglycosides Inhibit the Growth of Chlamydia trachomatis"

Abstract
Poster
---
34. Ari Li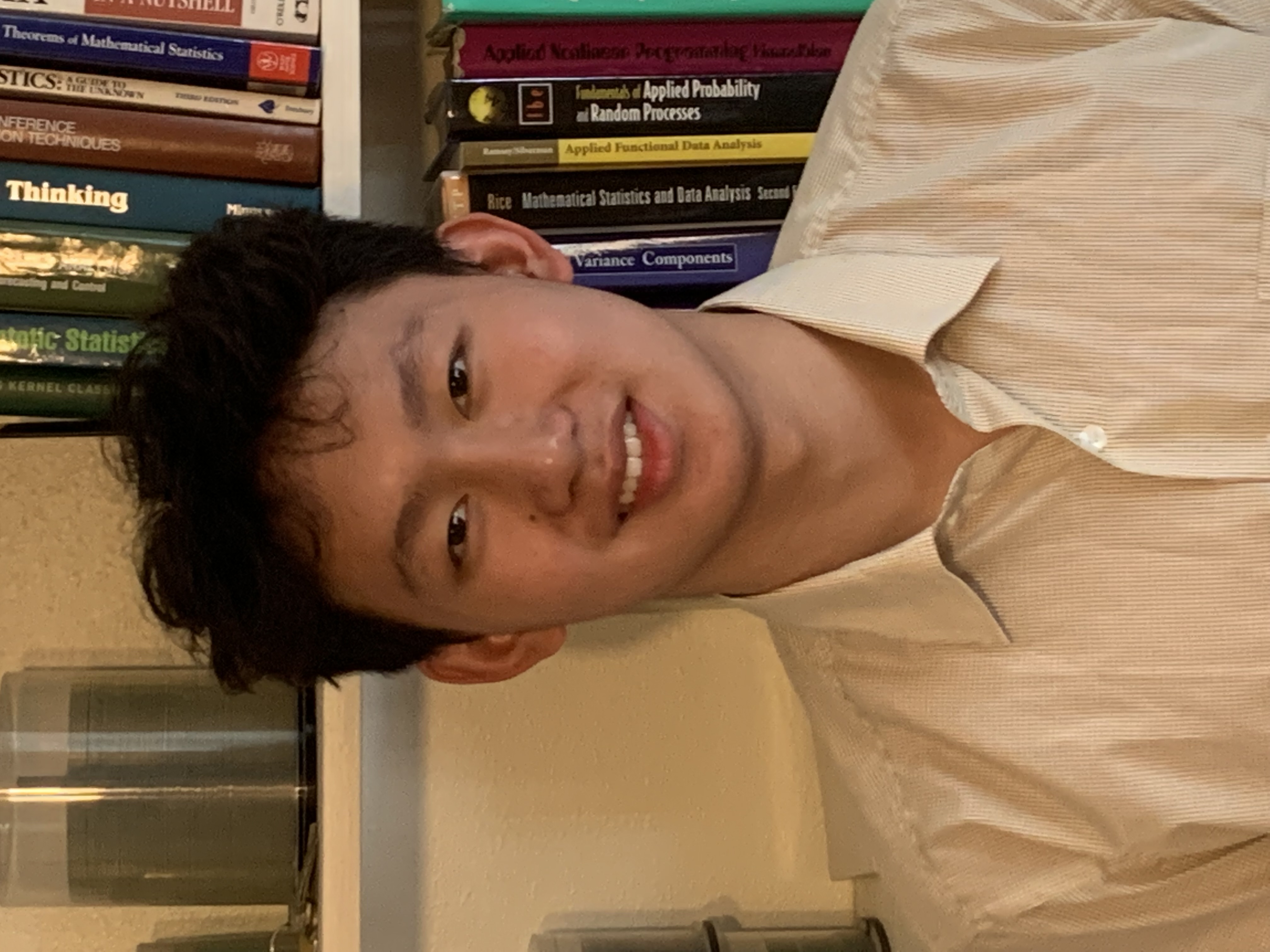 Undergraduate
Yale University, New Haven, CT

Mentor: Dr. Andrew Chappel
Louisiana State University Health Sciences Center,
Department of Interdisciplinary Oncology

"Are relationships between patient demographics and cancer stage different based on Gastrointestinal cancer site locations?"

Abstract
Poster
---
35. Amy H. Liu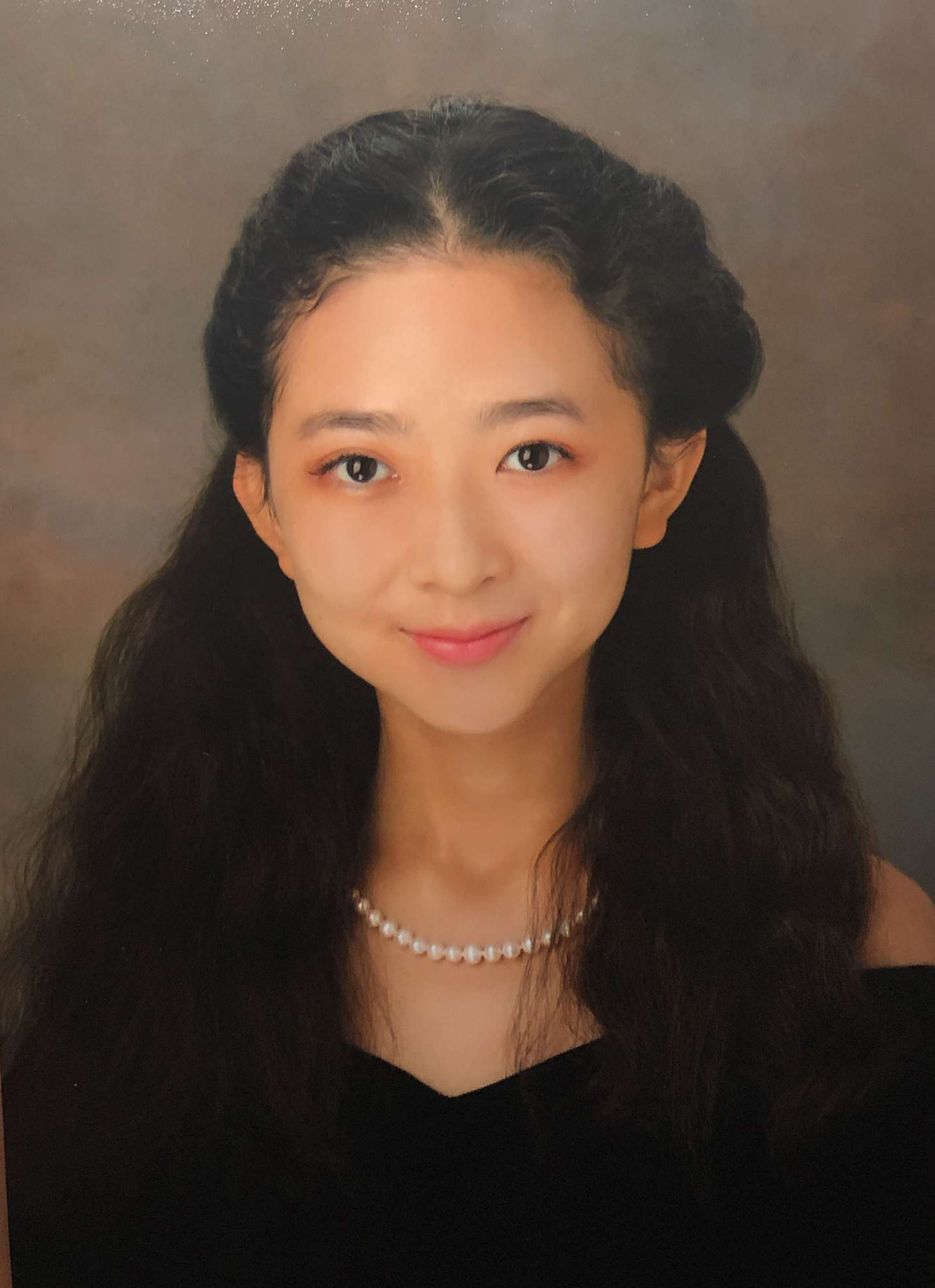 Undergraduate
Duke University, Durham, NC

Mentor: Dr. Qingzhao Yu
Louisiana State University Health Sciences Center,
Department of Biostatistics

"Racial Disparities and Risk Factors of E-Cigarette Use"

Abstract
Poster
---
36. Alexandra Magee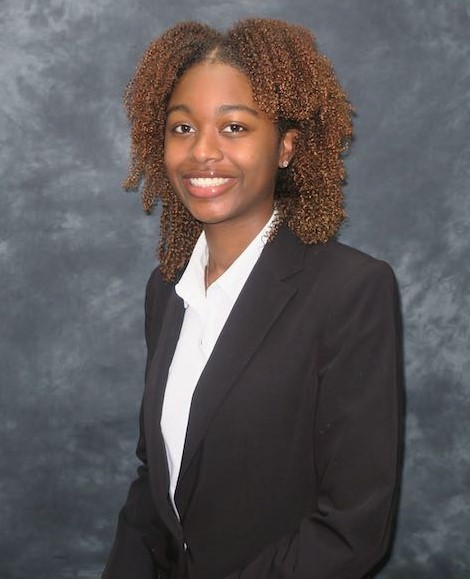 Undergraduate
Xavier University of Louisiana, New Orleans, LA

Mentor: Dr. Kelly Jean Sherman
Louisiana State University Health Sciences Center,
Department of Pharmacology

"In Vitro Characterization of Oral Squamous Cell Carcinomas with Cell Migration"

Abstract
Poster
---
37. Najah P. Nicholas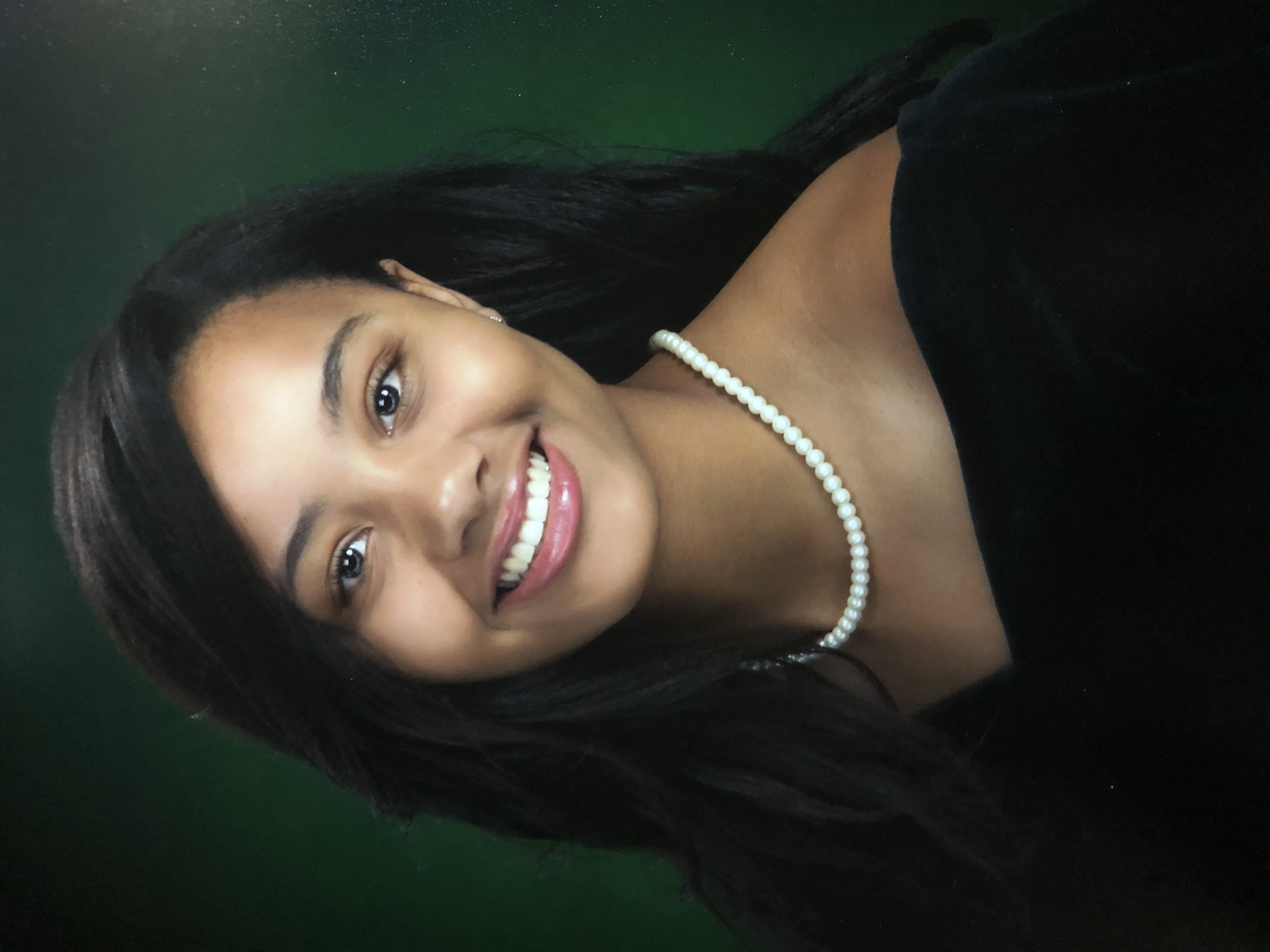 Undergraduate
Xavier University of Louisiana, New Orleans, LA

Mentor: Grace J. Kim
Louisiana State University Health Sciences Center,
Department of Genetics

"A Bioinformatics Analysis Exploring the Impact of Alpha Variant B.1.1.7 Spike CD8+
T cell Epitope Diversity"

Abstract
Poster
---
38. Kayla M. Prevost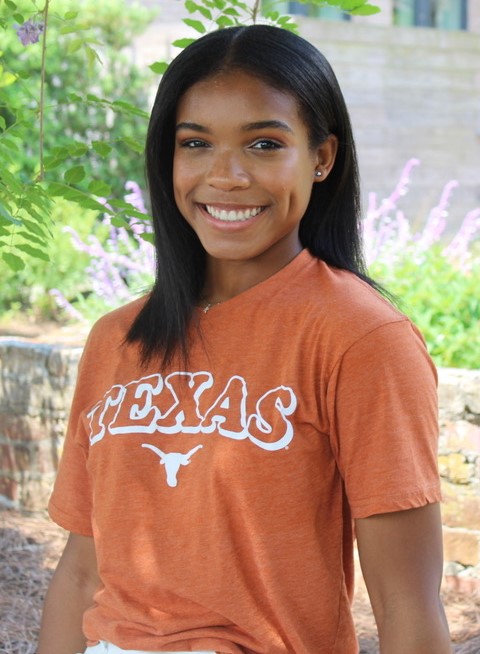 Undergraduate
The University of Texas at Austin, Austin, TX

Mentor: Dr. Peter Winsauer
Louisiana State University Health Sciences Center,
Department of Pharmacology and Department of Biochemistry

"Effects of Cannabinoids and a Cannabinoid Extract on Thermal Nociception and Conditioned Behavior"

Abstract
Poster
---
39. Grace Y. Qian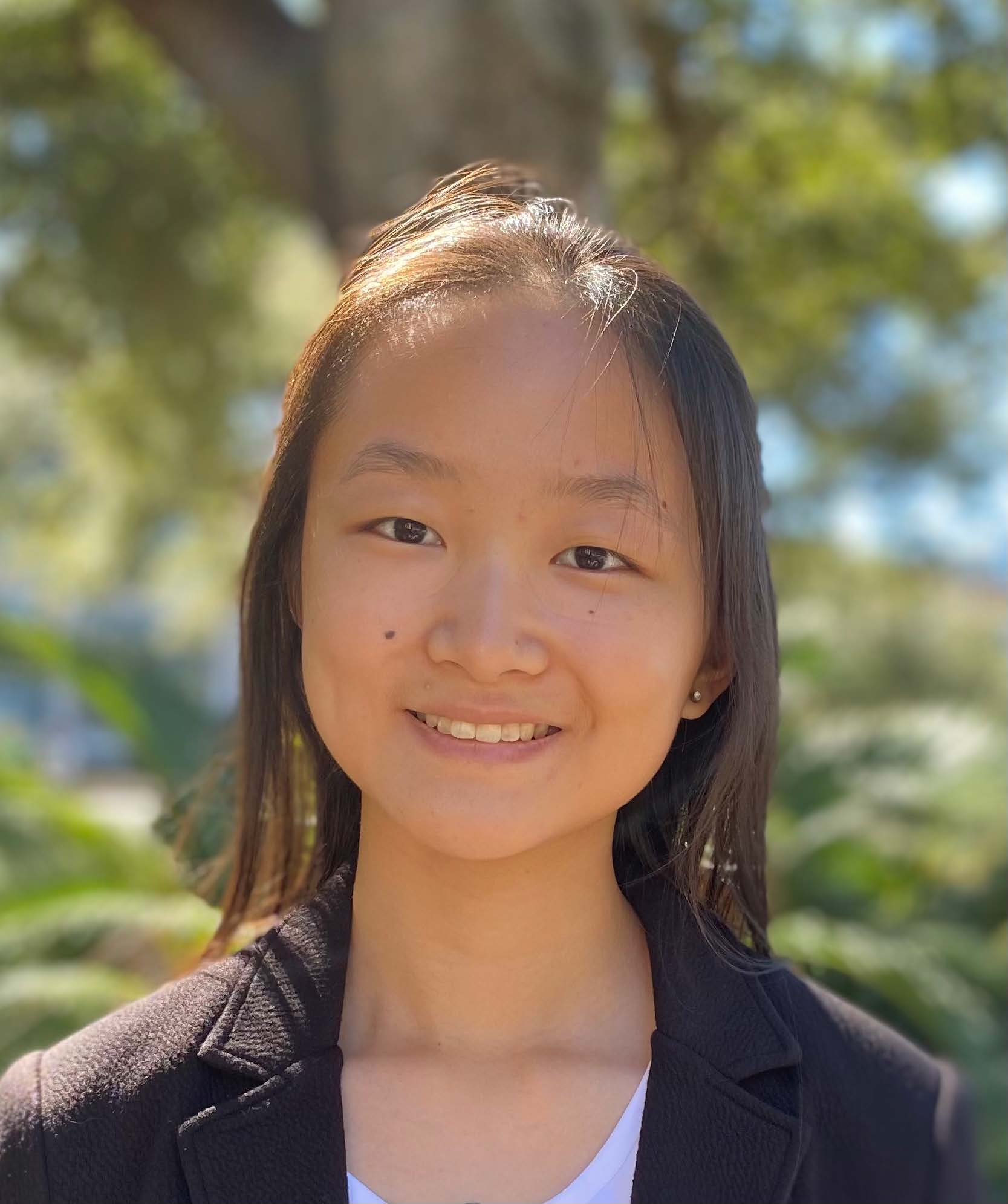 Undergraduate
Tulane University, New Orleans, LA

Mentor: Dr. Michael Salling
Louisiana State University Health Sciences Center,
Department of of Cell Biology and Anatomy

"Structural assessment of adolescent alcohol's impact on a prefrontal corticothalamic circuit using expansion microscopy"

Abstract
Poster
---
40. Mahir A. Rahman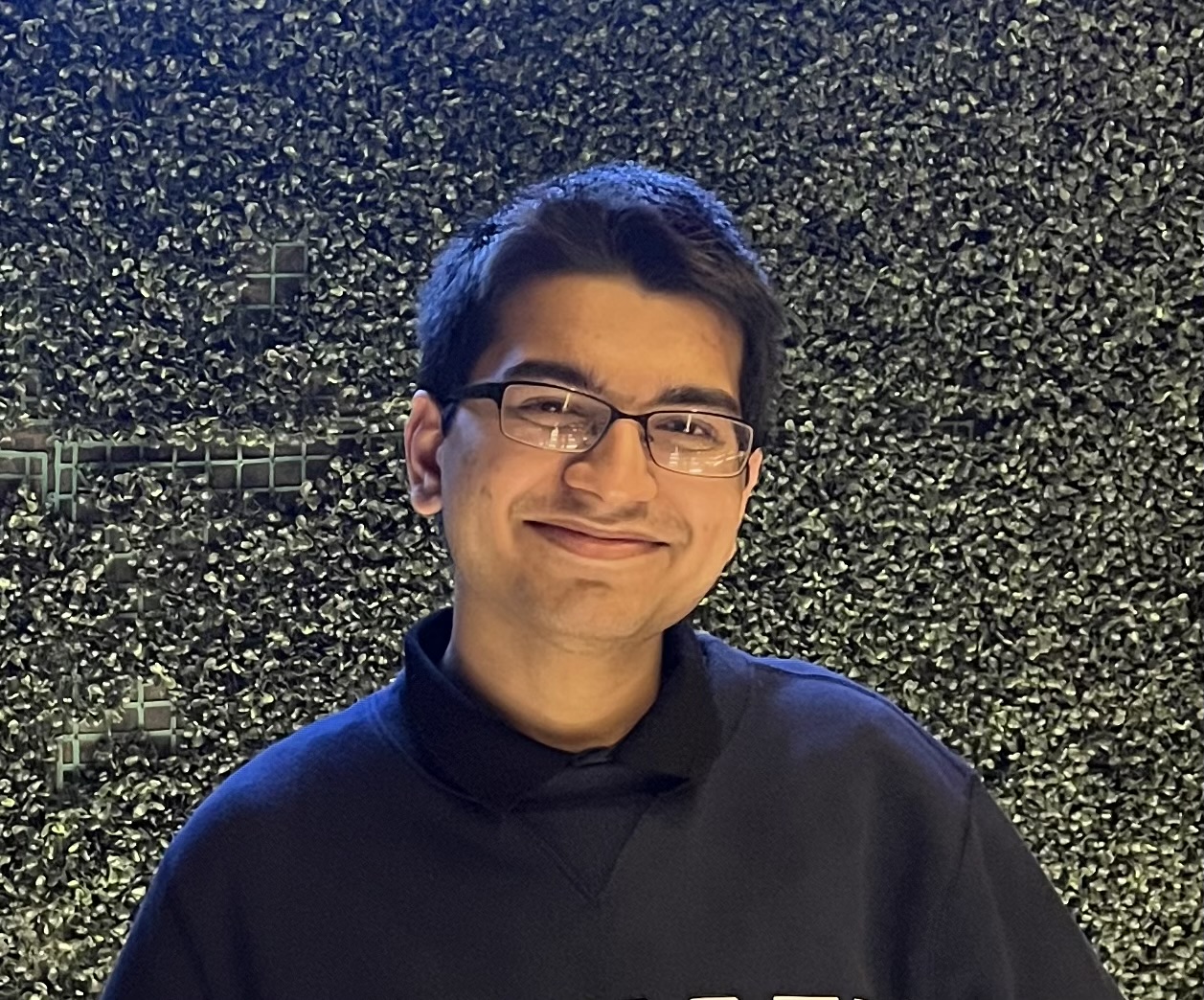 Undergraduate
Brown University, Providence, Rhode Island

Mentors: Dr. Tung Sung Tseng and Dr. Hui-Yi Lin
Louisiana State University Health Sciences Center,
School of Public Health

"Identifying an Association Between Health Insurance Type and Quality of Life among Cancer Survivors"

Abstract
Poster
---
41. Shaeera F. Rahman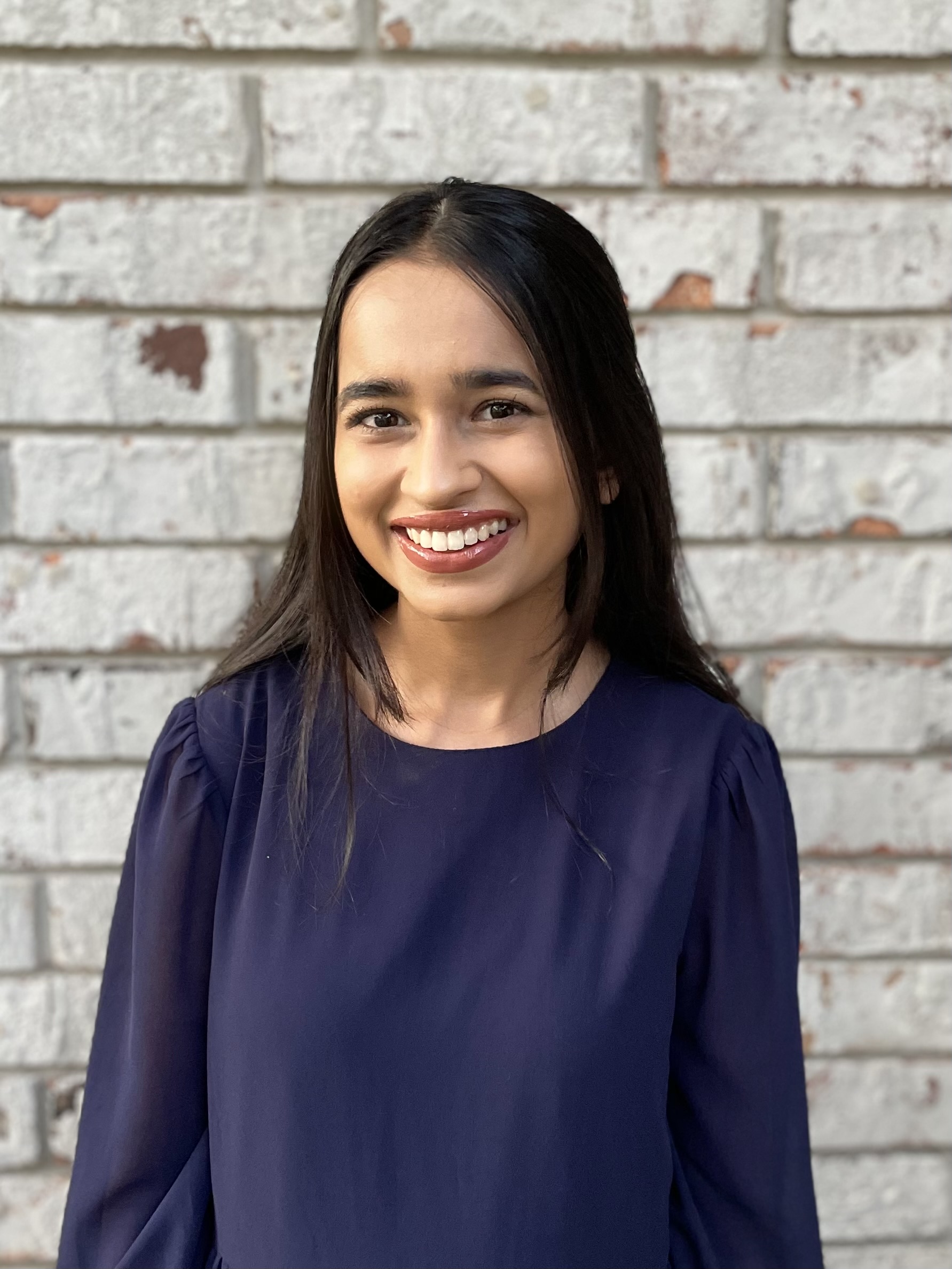 Undergraduate
Loyola University New Orleans, New Orleans, LA

Mentor: Tekeda Ferguson
Louisiana State University Health Sciences Center,
Department of Epidemiology

"Associations of the Alcohol Environment, Stigma and Alcohol Use among People with HIV."

Abstract
Poster
---
42. Colette Rainey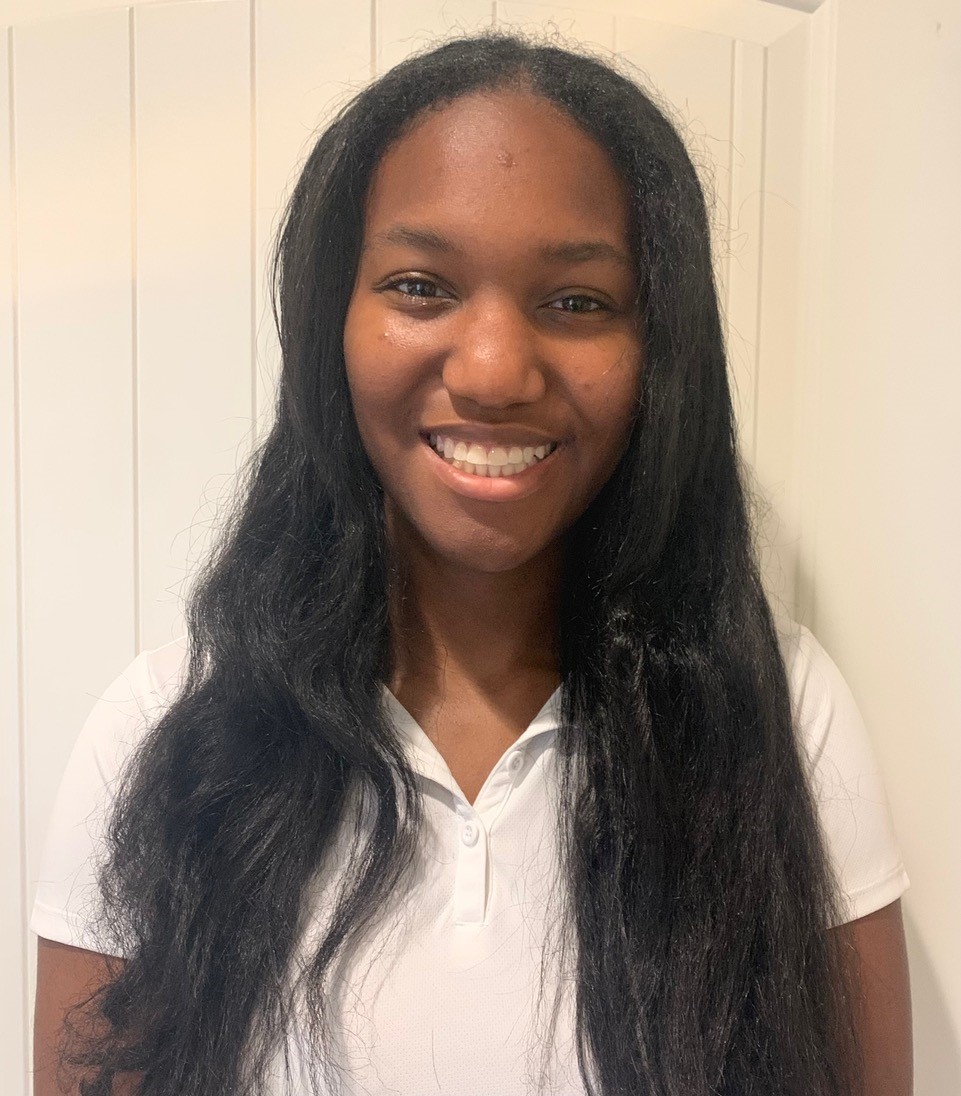 Undergraduate
Louisiana State University, Baton Rouge, LA

Mentor: Dr. Lauri O. Byerley
Louisiana State University Health Sciences Center,
Department of Physiology

"Assessing Diet Quality to Develop a Nutrition Wellness Module for LSUHSC Incoming Medical Students"

Abstract
Poster
---
43. Amna K. Rathor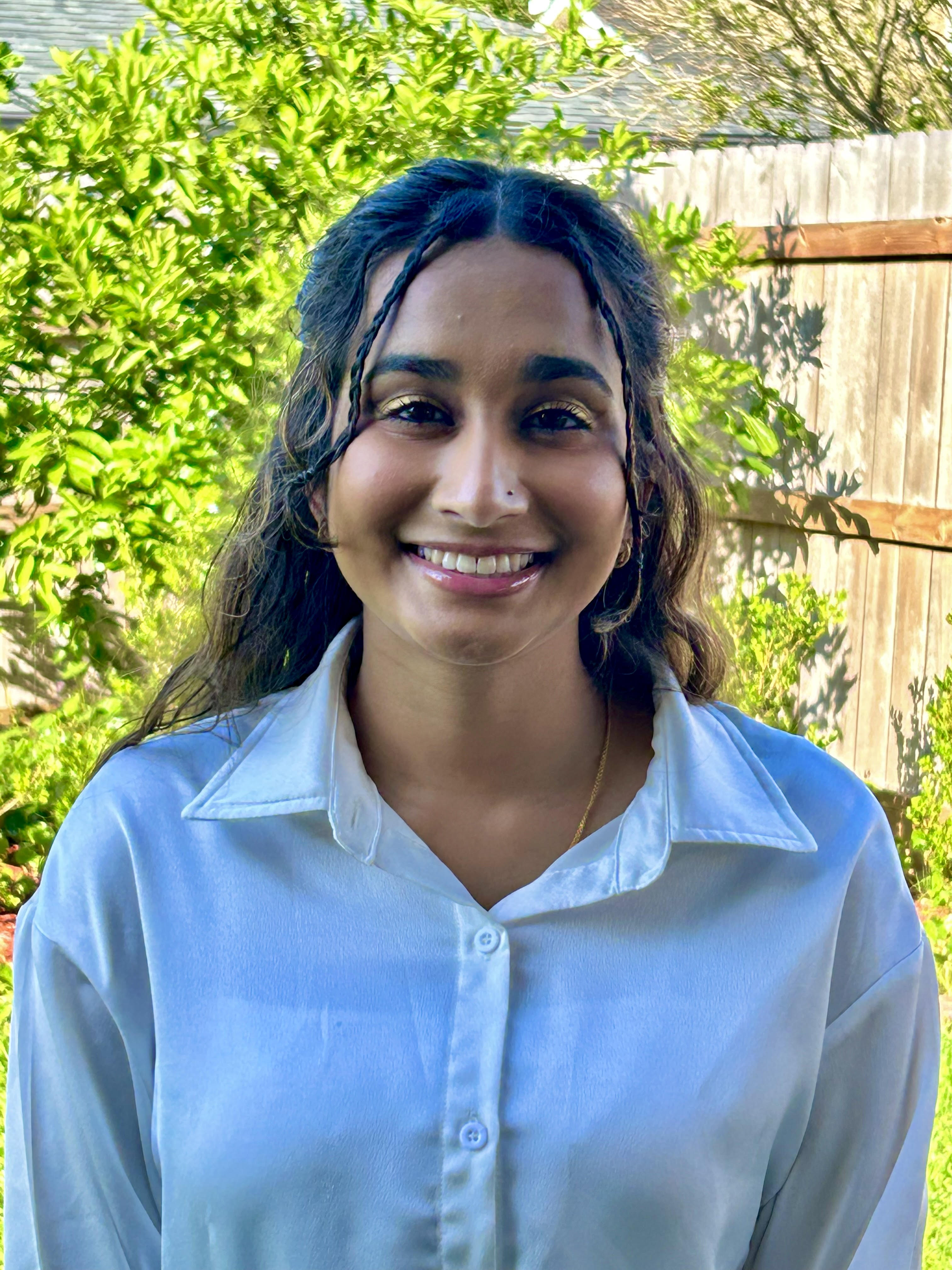 Undergraduate
Louisiana State University, Baton Rouge, LA

Mentor: Dr. Jennifer Cameron
Louisiana State University Health Sciences Center,
Department of Microbiology, Immunology & Parasitology

"Use of DNA Methylation Markers to Predict Cervical Dysplasia Outcomes"

Abstract
Poster
---
44. Gabrielle Sheets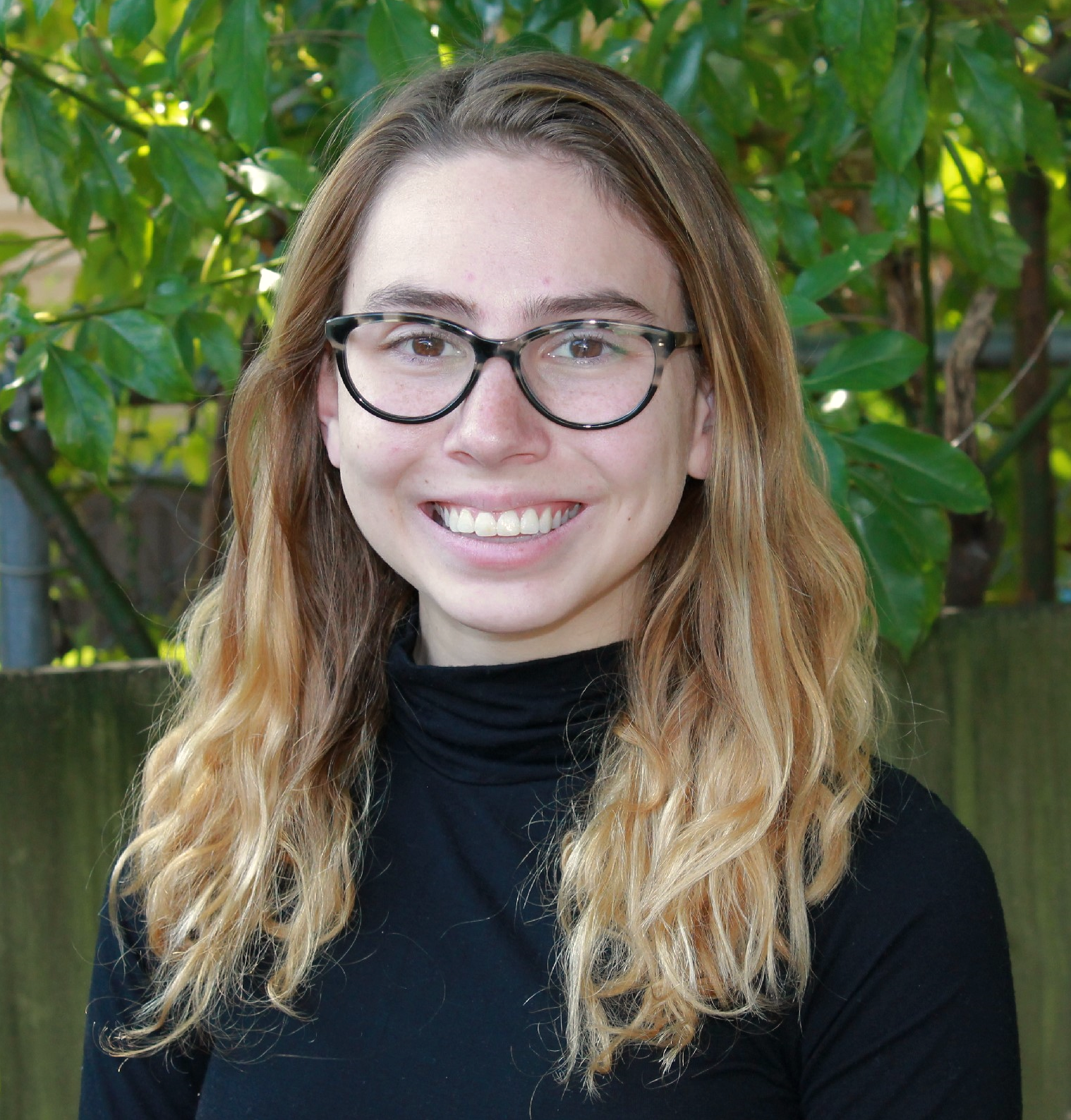 Undergraduate
University of New Orleans, New Orleans, LA

Mentor: Dr. Fern Tsien
Louisiana State University Health Sciences Center,
Department of Genetics

"The Effect of Methotrexate Treatment on Neuroinflammation Gene Expression"

Abstract
Poster
---
45. Kaleah J. Smith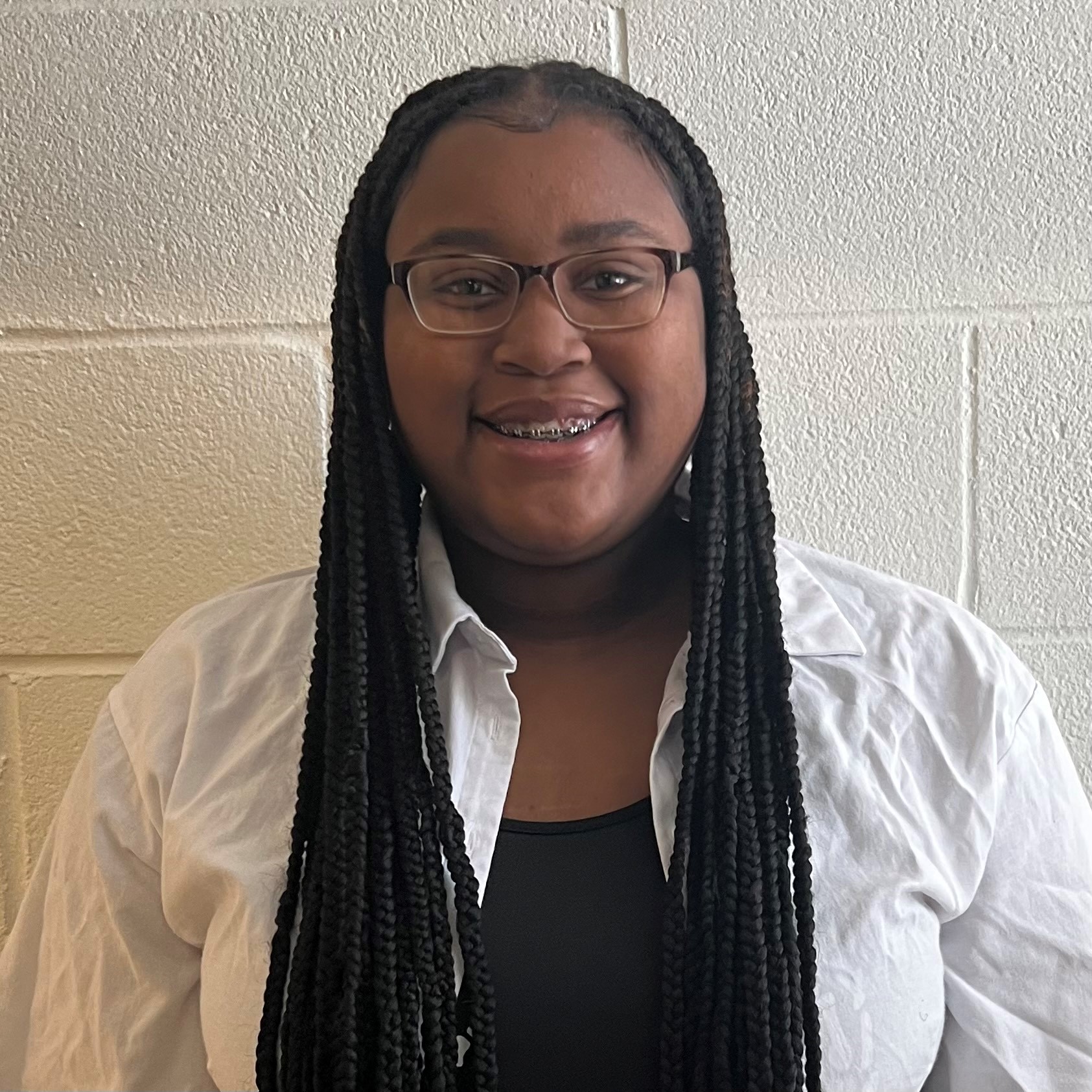 Undergraduate
Louisiana State University, Baton Rouge, LA

Mentor: Dr. Ben L. Kelly
Louisiana State University Health Sciences Center,
Department of Microbiology, Immunology & Parasitology

"Toward an assessment of Targeted Osmotic Lysis as a potential novel therapy against Leishmaniasis"

Abstract
Poster
---
46. Augustine Tseng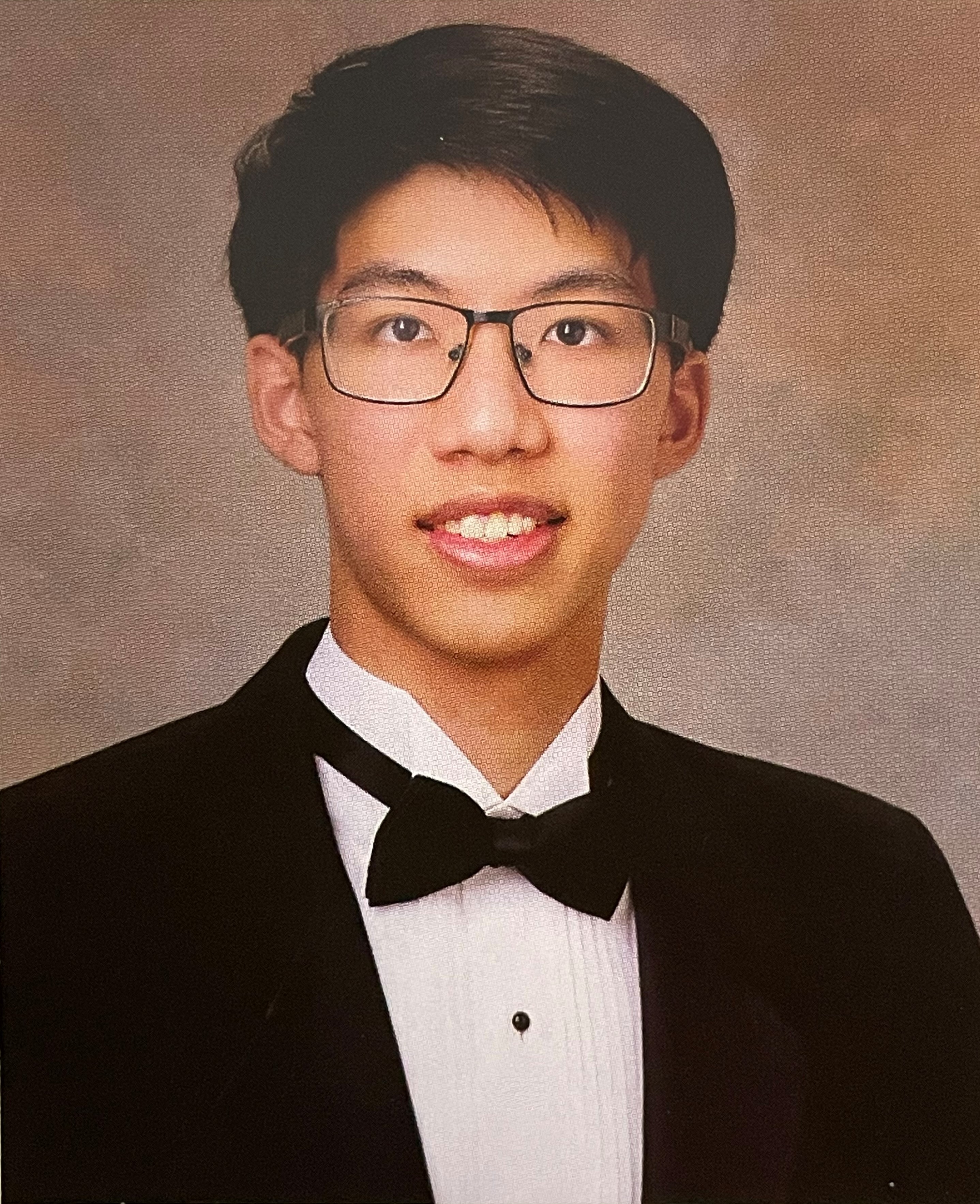 Undergraduate
Louisiana State University, Baton Rouge, LA

Mentors: Dr. Bo Yang and Dr. Zenzhang Tom Wen
Louisiana State University Health Sciences Center,
Department of Prosthodontics

"Biofilm Formation by Rothia mucilaginosa and Candida albicans in Dual-Species Significantly Enhanced"

Abstract
Poster
---
47. Ashai K. Williams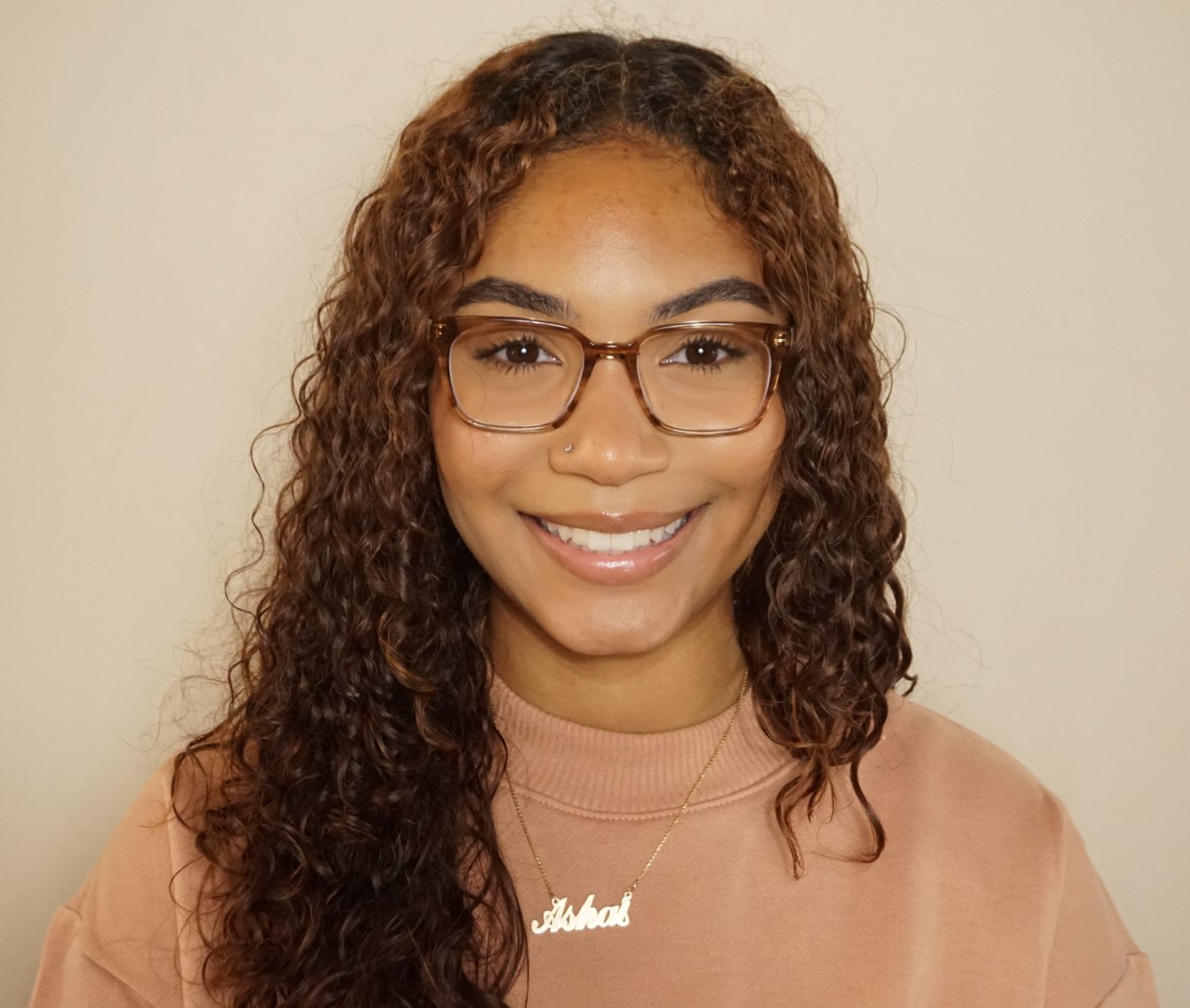 Undergraduate
Xavier University of Louisiana, New Orleans, LA

Mentor: Dr. Tiffany Wills
Louisiana State University Health Sciences Center,
Department of Cell Biology and Anatomy

"Activation of CRF- and CRFR1-expressing Neurons in the Central Nucleus of the Amygdala Following Stress in Adult Mice with Adolescent Alcohol History"

Abstract
Poster
---
48. Noel S. Wolf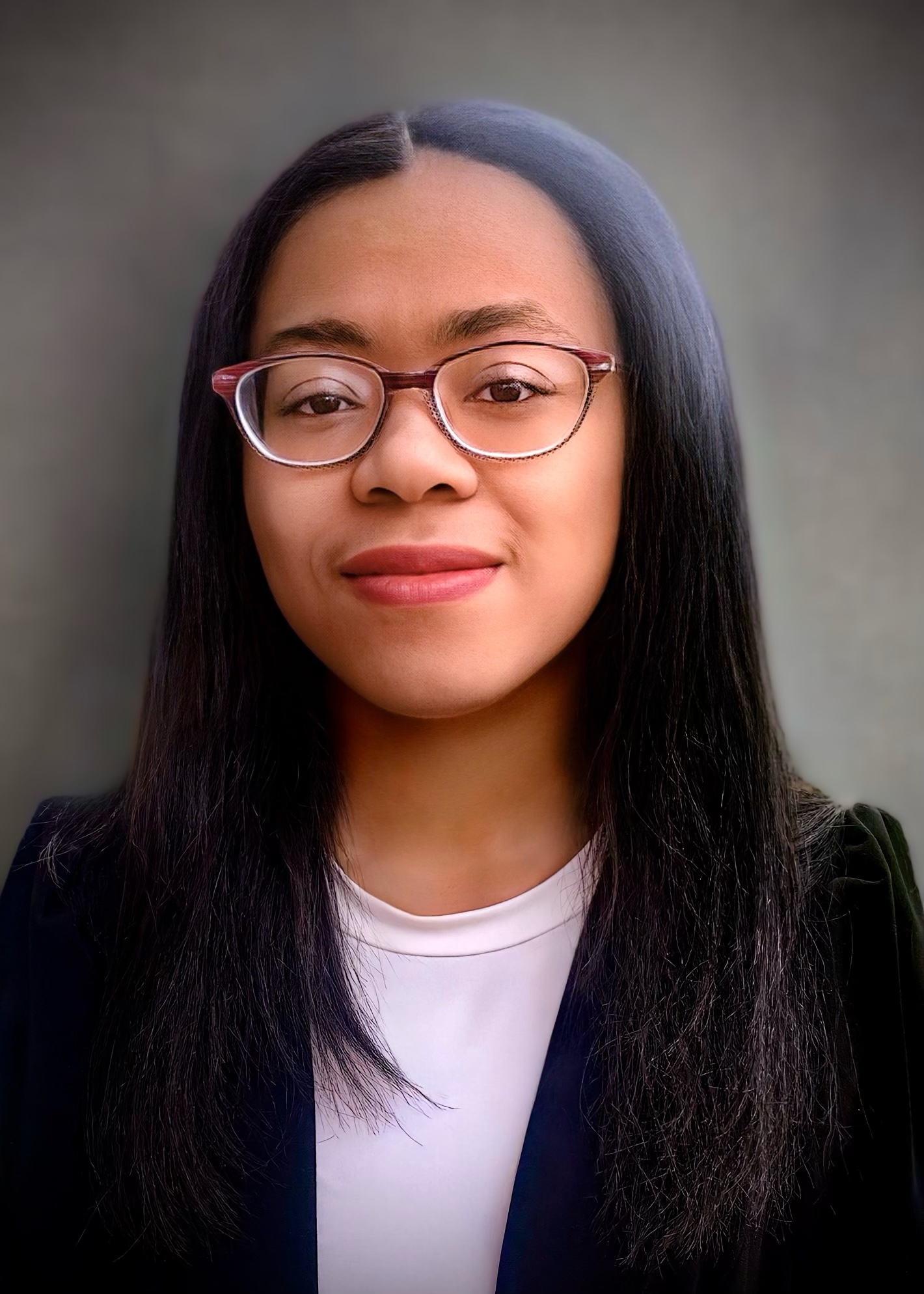 Undergraduate
Loyola University, New Orleans, LA

Mentor: Dr. Li Shen
Louisiana State University Health Sciences Center,
Department of Microbiology, Immunology & Parasitology

"Expression of Chlamydia trachomatis Topoisomerase I Can Compliment conditional-lethal DNA topoisomerase I mutation in Escherichia coli"

Abstract
Poster