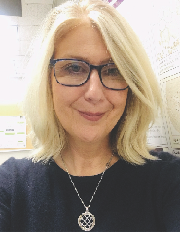 Alison J. Quayle, PhD
Professor
Microbiology, Immunology, and Parasitology
PhD Reproductive Immunology – 1989
University of Edinburgh, Scotland

MSc Immunology – 1985
University of Birmingham, England

BSc (Hons) Medical Sciences – 1984
University of Bradford, England
Dr. Quayle undertook her graduate training with Dr. Keith James at the University of Edinburgh, closely collaborating with Dr. Rodney Kelly at the MRC Reproductive Biology Unit. The focus of her PhD was the modulation of cellular immunity by seminal prostaglandins. Her postgraduate studies in reproductive immunology continued at Brigham and Women's Hospital, Harvard Medical School, where she studied mechanisms underlying the sexual transmission of HIV with Dr. Deborah Anderson, and collaborated with Dr. Bruce Walkers HIV group at MGH. She subsequently became an independent NIH-funded investigator and Assistant Professor at Harvard, continuing to investigate host-pathogen relationships in the genital tract, but primarily focusing on the unique obligate intracellular bacteria, Chlamydia trachomatis. She established novel human genital epithelial models to study this pathogen, and collaborated with Drs. Tom Ganz and Edith Martin Porter at UCLA to begin defining the role of antimicrobial peptides as natural and antibiotics at genital mucosal surfaces.  She joined the faculty of LSUHSC as an Associate Professor of Microbiology, Immunology and Parasitology where she helped Dr. David Martin establish the NIH-funded Gulf South Sexually Transmitted Infections/Topical Microbicides Cooperative Research Center. Dr. Quayle has been funded by NIH for 22 years, and her LSU career has focused on elucidating the complex relationship between Chlamydia and the host immune response in the human genital milieu.  Dr. Quayle mentors graduate students and is the Course Co-Director of the L1 Introduction to Medical Immunology Course (MICRO100). 
The central theme of our research is immune defense in the human female genital tract. We work closely with STI physicians Dr. Rebecca Lillis, David Martin and Stephanie Taylor to enroll high-risk women into our studies and have previously worked with ObGyn and Pathology to procure discard tissue to establish primary cell cultures and generate cell lines. The latter are now commercially available, and we continue to use to these to model STI infections in vitro. Current studies include:  
How Chlamydia trachomatis evades immune recognition and establishes long-term infections. 
 
Endogenous and exogenous factors that modulate genital immunity and the genital milieu, including a dysregulation of the vaginal microbiota (collaborator: Dr Chris Taylor and his LSU bioinformatics team). 
 
Evaluation of novel compounds to prevent STIs and HIV (studies with The Population Council, New York).