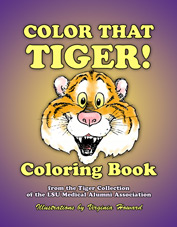 A selection of Virginia Howard's Tiger artwork has been compiled as a coloring book, for only $5.00 per copy. All proceeds go to the LSU Medical Alumni Association.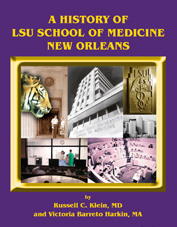 A History of the LSU School of Medicine
Story of the school from its founding to its post-Katrina rebirth 210 pages; 60 illustrations. $60.00 each plus $5.00 shipping and handling.
For information on ordering either book, e-mail Roar@lsuhsc.edu.