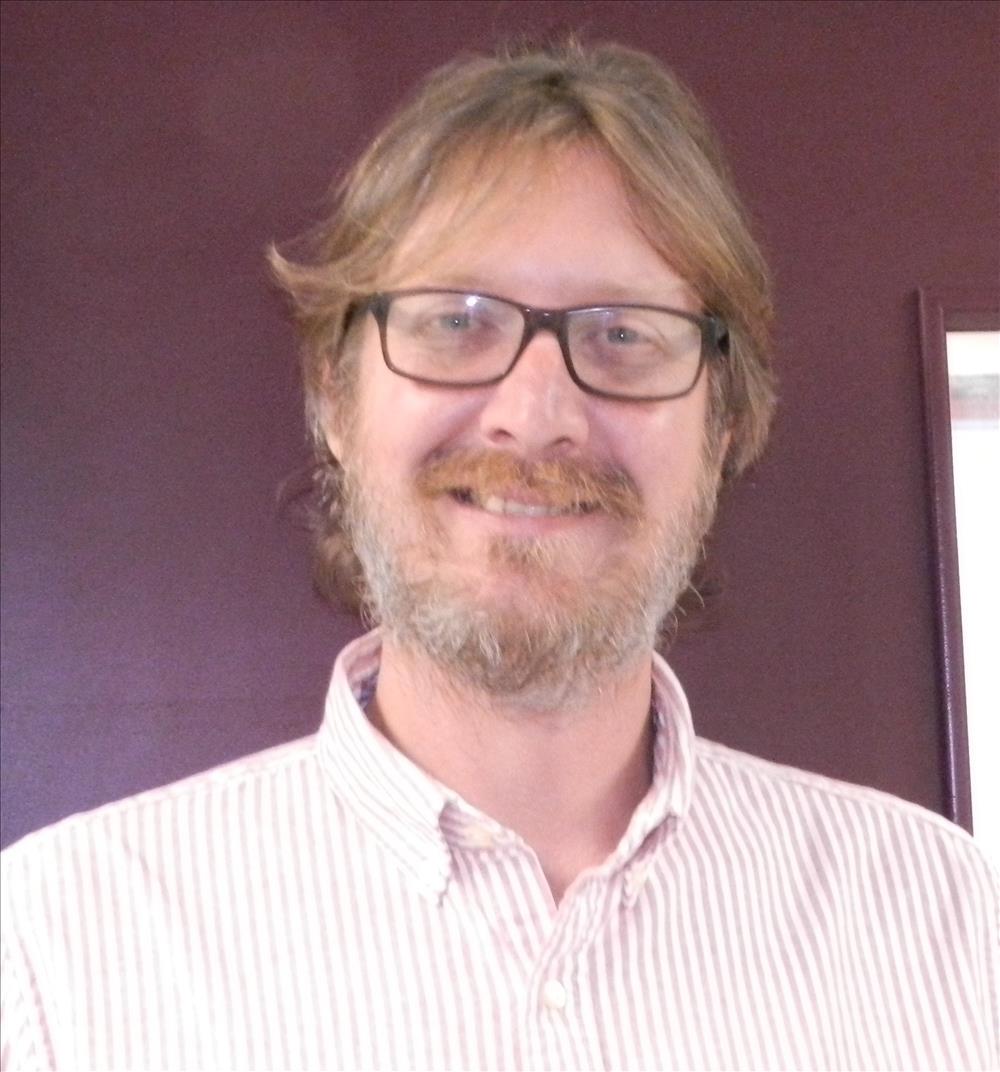 Robert W Siggins II,  Ph.D.
Associate Professor of Physiology
Comprehensive Alcohol Research Center
533 Bolivar Street, Room 306
New Orleans, LA 70112
Phone: (504) 568-7879
rsiggi@lsuhsc.edu
BS - 1999, University of Southern Mississippi
BA - 1999,University of Southern Mississippi
PhD - 2006, Physiology, Louisiana State University Health Sciences Center
Dr. Siggins completed his PhD training at the Louisiana State University Health Sciences Center in New Orleans in the Department of Physiology. Thereafter, he pursued a Postdoctoral Fellowship at the New York Medical College studying cardiac stem cells (CSCs) and their ability to repair damaged myocardium. Following this training, Robert returned to LSUHSC where he studied the effects of chronic and acute alcohol intoxication on bone marrow hematopoietic stem and progenitor cells with the support of a T32 Training Grant from NIAAA. In 2010, Dr. Siggins joined the faculty in the Department of Physiology as an instructor with support of a K99/R00 Pathway to Independence award from the National Institute on Alcohol Abuse and Alcoholism, and currently serves as a Research Assistant Professor.
Dr. Siggins' research is focused on the effects of alcohol on immune system dysfunction. Specifically, he studies the role of alcohol in promoting cellular senescence of CD8+ T cells. Through collaborations, he examines how alcohol perturbs the microbiota leading to increased incidence and worsening of frailty in people living with HIV. 
Dr. Siggins teaches Gastrointestinal Physiology for the medical, dental, and interdisciplinary education (Biological Systems) courses. He also lectures in Physiology for Dental Hygienists and Nursing Pathophysiology. Additionally, Dr. Siggins directs the Perspectives in Alcohol Research course, which serves as a forum to bring together trainees and mentors in alcohol research to discuss a variety of topics including the biomedical impacts of alcohol to ethics of alcohol research.
Committees & Administrative Responsibilities
Graduate Studies Admissions Committee
Katz PS*, Siggins RW*, Porretta C, Armstrong ML, Zea AH, Mercante DE, Parsons C, Veazey RS, Bagby GJ, Nelson S, Molina PE, Welsh, DA. Chronic alcohol increases CD8+ T-cell immunosenescence in simian immunodeficiency virus-infected rhesus macaques. Alcohol. 2015; 49(8):759-765. * indicates co-first authorship
Simon L, Siggins R, Winsauer P, Brashear M, Ferguson T, Mercante D., Song K, Vande Stouwe C, Nelson S, Bagby G, Amedee A, Molina PE. Simian Immunodeficiency Virus Infection Increases Blood Ethanol Concentration Duration After Both Acute and Chronic Administration. AIDS Res Hum Retroviruses. 2018; 34(2):178-184.
Duplanty AA, Siggins RW, Allerton T, Simon L, Molina PE. Myoblast mitochondrial respiration is decreased in chronic binge alcohol administered simian immunodeficiency virus-infected antiretroviral-treated rhesus macaques. Physiol Rep. 2018 ; 6(5): doi: 10.14814/phy2.13625.
Welsh DA, Ferguson T, Theall KP, Simon L, Amedee A, Siggins RW, Nelson S, Brashear M, Mercante D, Molina PE. The New Orleans Alcohol Use in HIV Study: Launching a Translational Investigation of the Interaction of Alcohol Use with Biological and Socioenvironmental Risk Factors for Multimorbidity in People Living with HIV. Alcohol Clin Exp Res. 2019 Apr;43(4):704-709. doi: 10.1111/acer.13980. Epub 2019 Mar 10.
Souza-Smith FM, Simon L, Siggins RW, Molina, PE Alcohol-Induced Mesenteric Lymphatic Permeability: Link to Immunometabolic Modulation of Perilymphatic Adipose Tissue. Int J Mol Sci. 2019 Aug 22;20(17). pii: E4097. doi: 10.3390/ijms20174097.
Samuelson DR, Siggins RW, Ruan S, Amedee AM, Sun J, Zhu QK, Marasco WA, Taylor CM, Luo M, Welsh DA, Shellito JE. Alcohol consumption increase susceptibility to pneumococcal pneumonia in a humanized murine HIV model mediated by intestinal dysbiosis. Alcohol. 2019;80:33-43. doi: 10.1016/j.alcohol.2018.08.012. [Epub ahead of print]
Maffei VJ, Ferguson TF, Brashear MM, Mercante DE, Theall KP, Siggins RW, Taylor CM, Molina P, Welsh DA. Lifetime alcohol use among persons living with HIV is associated with frailty. AIDS. 2020 Feb 1;34(2):245-254. doi: 10.1097/QAD.0000000000002426. PMID: 31714352
Mouton AJ, El Hajj EC, Ninh VK, Siggins RW, Gardner JD. Inflammatory cardiac fibroblast phenotype underlies chronic alcohol-induced cardiac atrophy and dysfunction. Life Sci. 2020 Mar 15;245:117330. doi: 10.1016/j.lfs.2020.117330. Epub 2020 Jan 18. PMID: 31962130
Ferguson TF, Theall KP, Brashear M, Maffei V, Beauchamp A, Siggins RW, Simon L, Mercante D, Nelson S, Welsh DA, Molina PE. Comprehensive Assessment of Alcohol Consumption in People Living with HIV (PLWH): The New Orleans Alcohol Use in HIV Study. Alcohol Clin Exp Res. 2020 Jun;44(6):1261-1272. doi: 10.1111/acer.14336. Epub 2020 May 22. PMID: 32441814
Maffei VJ, Siggins RW, Luo M, Brashear MM, Mercante DE, Taylor CM, Molina P, Welsh DA. Alcohol Use Is Associated with Intestinal Dysbiosis and Dysfunctional CD8+ T-Cell Phenotypes in Persons with HIV. J Infect Dis. 2020 Jul 29:jiaa461. doi: 10.1093/infdis/jiaa461. Online ahead of print. PMID: 32725203
Alcohol and Drug Abuse Center of Excellence
Cardiovascular Center of Excellence