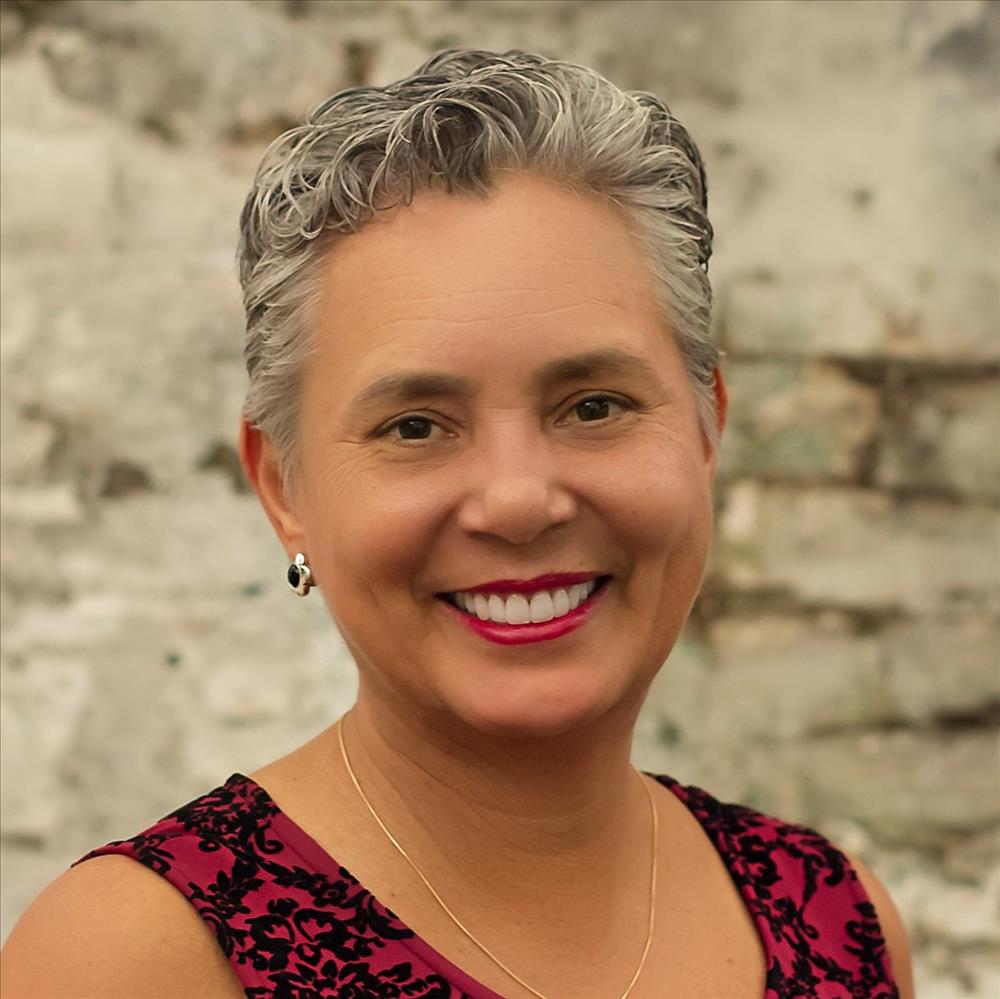 Patricia Molina, MD, PhD
Department of Physiology
2020 Gravier Street, Room 734
New Orleans, LA 70112
Phone: (504) 568-6173
pmolin@lsuhsc.edu
MD - 1986, Universidad Francisco Marroquin
PhD - 1990, Louisiana State University Medical Center
Dr. Molina completed her MD training at the Universidad Francisco Marroquin in Guatemala, Central America. Thereafter, she pursued a PhD in Physiology at LSUHSC under the mentorship of Dr. John J. Spitzer, presenting her dissertation on "Ethanol-endotoxin interaction with carbohydrate metabolism". Her postdoctoral experience at Vanderbilt University was supported by a NIGMS Minority Supplement Grant under the mentorship of Dr. Naji N. Abumrad. She progressed through the academic ranks initially as an Assistant Professor of Surgery and Physiology at the State University of New York, Stony Brook and subsequently as Director of Surgical Research at North Shore University Hospital. During that period, she held a Guest Scientist appointment at Brookhaven National Laboratory prior to joining the Department of Physiology at LSUHSC as an Associate Professor. Since becoming a faculty member at LSUHSC, Dr. Molina has obtained tenure and promotion to the rank of Professor, and has been named the Richard Ashman, PhD Professor in Physiology. On September 2008, she was appointed Department Head for Physiology. Dr. Molina's research has been funded continuously since completing her PhD degree. She has mentored several undergraduate, graduate and post-doctoral trainees. Dr. Molina is a member of the faculty of the School of Graduate Studies, the Graduate Education Committee in Physiology, The Graduate Advisory Council, and is a mentor for the LSUHSC Interdisciplinary Graduate Program. Dr. Molina is an active member of several committees within the LSUHSC and is also actively involved in the Scientific Community outside the institution. Currently, she is the Chair for the National Hispanic Science Network on Drug Abuse and Past President of the American Physiological Society.
Research in her laboratory focuses on the impact of alcohol and drug abuse on the cardiovascular, metabolic and immune consequences of acute traumatic injury and hemorrhagic shock. In addition, work in her laboratory also investigates the interaction of chronic alcohol and cannabinoid use on the behavioral, metabolic, and immune consequences of HIV/AIDS. Currently, work in her laboratory is funded by NIAAA, NIDA, and CDMRP.
 
Impact of chronic alcohol and cannabinoids on the progression of HIV
 
Impact of alcohol abuse on the metabolic and pro-inflammatory counteregulatory responses to shock and trauma
 
Contribution of endocannabinoids to recovery from traumatic brain injury
Understanding the neuro-endocrine mechanisms that regulate peripheral metabolic and inflammatory responses to hemorrhagic shock and trauma
Dr. Molina teaches the Endocrine Block in Medical Physiology (Spring semester) and in the Biological Systems Graduate Course (Spring semester).
She is course director for Medical Spanish Elective (Spring semester),
Perspectives in Alcohol and Drug Abuse Research (Spring and Fall semesters),
Graduate Endocrine Physiology (alternating Fall semesters)
Wei Q, Liu L, Cong Z, Wu X, Wang H, Qin C, Molina P, Chen Z. Chronic delta(9)-tetrahydrocannabinol administration reduces IgE(+)B cells but unlikely enhances pathogenic SIVmac251infection in male rhesus macaques of Chinese origin. J Neuroimmune Pharmacol. 2016;11(3):584-591. NIHMSID: NIHMS812211
Mouton AJ, Maxi JK, Souza-Smith F, Bagby GJ, Gilpin NW, Molina PE, Gardner JD. Alcohol vapor inhalation as a model of alcohol-induced organ disease. Alcohol Clin Exp Res. 2016;40(8):1671-1678
Mayeux J, Katz P, Edwards S, Middleton JW, Molina PE. Inhibition of endocannabinoid degradation improves outcomes from mild traumatic brain injury: A mechanistic role for synaptic hyperexcitability. J Neurotrauma. 2016. PMC Journal–In Process
Guizzetti M, Davies DL, Egli M, Finn DA, Molina P, Regunathan S, Robinson DL, Sohrabji F. Sex and the lab: An alcohol-focused commentary on the NIH initiative to balance sex in cell and animal studies. Alcohol Clin Exp Res. 2016;40(6):1182-1191. PMCID: PMC4889570.
Veazey RS, Amedee A, Wang X, Bernice Kaack M, Porretta C, Dufour J, Welsh D, Happel K, Pahar B, Molina PE, Nelson S, Bagby GJ. Chronic binge alcohol administration increases intestinal T-cell proliferation and turnover in rhesus macaques. Alcohol Clin Exp Res. 2015;39(8):1373-1379. PMCID: PMC4515194.
Vagenas P, Azar MM, Copenhaver MM, Springer SA, Molina PE, Altice FL. The impact of alcohol use and related disorders on the HIV continuum of care: A systematic review : Alcohol and the HIV continuum of care. Curr HIV/AIDS Rep. 2015;12(4):421-436. PMCID: PMC4643391.
Teng SX, Katz PS, Maxi JK, Mayeux JP, Gilpin NW, Molina PE. Alcohol exposure after mild focal traumatic brain injury impairs neurological recovery and exacerbates localized neuroinflammation. Brain Behav Immun. 2015;45:145-156. PMCID: PMC4342330.
Souza-Smith FM, Siggins RW, Molina PE. Mesenteric lymphatic-perilymphatic adipose crosstalk: Role in alcohol-induced perilymphatic adipose tissue inflammation. Alcohol Clin Exp Res. 2015;39(8):1380-1387.
If you would like to invite Dr. Patricia Molina to attend or present at a special event, click here to submit event information.