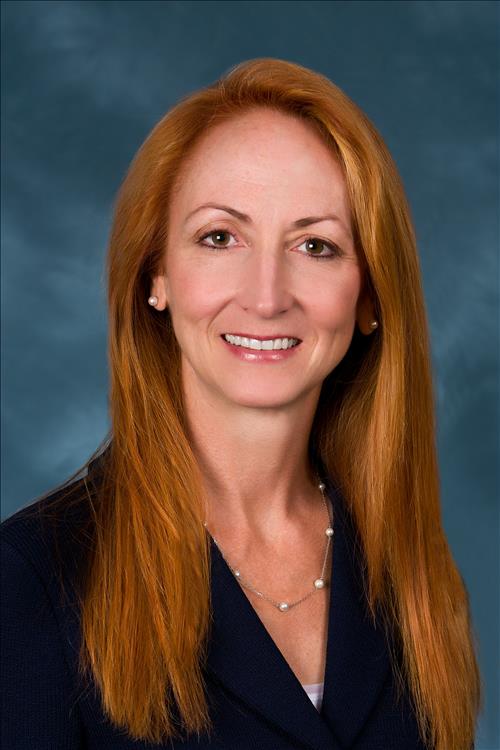 Lisa Peacock, MD
Department Chair
Faculty Practice
LSU Healthcare Network
Obstetrics and Gynecology
3700 St. Charles Avenue, 5th floor
New Orleans, LA 70115
Phone: (504) 412-1520
Fax: (504) 412-1161
GYN-ONC NEWS!!
A very special Happy Ovarian Cancer Awareness Month to one of our brave survivors, Ms. Jacqueline Howard. This month, she completed her 6th and final cycle of chemotherapy, which she celebrated by ringing the bell and a little second line.
Under the expert care of LSU gynecologic oncologist, Dr. Navya Nair, Jacqueline had staging surgery followed by 6 rounds of chemotherapy. Dr. Nair left no stone un-turned, and after additional tumor testing, we now know Jacqueline is a candidate for a pill called olaparib, a cutting edge targeted therapy that can keep her cancer in remission longer.
Impressed again and again by the bravery and resilience of these women. Congratulations and way to Geaux Jacqueline!
# GCAM #ovariancancerawarenessmonth
Gynecology Oncology website
Welcome to the Department of Obstetrics and Gynecology at LSU Health Sciences Center New Orleans. It is a very exciting time for our city, our university, and our program. We have entered a new era in health care delivery with the opening of our $1.2 billion dollar state of the art University Medical Center of New Orleans. The Department of Obstetrics and Gynecology at LSU in New Orleans has a long and proud history of providing excellent healthcare for the women of this region. Many prominent Obstetrician Gynecologists have trained at Louisiana State University and ultimately proceeded on to teach the generations to come.
We encompass a diverse faculty representing General Obstetrics and Gynecology and all of the major subspecialties including Maternal Fetal Medicine, Female Pelvic Medicine and Reconstructive Surgery, Gynecologic Oncology, and Reproductive Endocrinology and Infertility. We also have faculty with expertise in Minimally Invasive Gynecologic surgery and Family Planning & Contraception.
Our fully accredited residency program thrives under the direction of dedicated and compassionate faculty who foster an academically rich teaching environment that is highly supportive of our learners. We are a geographically diverse program with ambulatory clinics and hospital based training facilities both here in New Orleans and Lafayette, Louisiana. We serve the women of New Orleans and the Gulf Coast region to prevent disease and improve outcomes for our patients in need.
In addition to our residency training program we possess an accredited fellowship in Female Pelvic Medicine and Reconstructive Surgery. Our FPMRS fellows are integral participants in the education of our residents and medical students and are acknowledged as effective teachers and mentors. All of our residents and faculty participate in areas of research pertinent to their areas of interest and we actively engage our medical students to also participate in clinical research with our department to create effective research teams.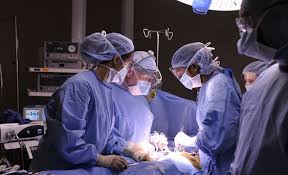 We are an actively growing program that fosters innovation and excellence in healthcare and academic medicine. In addition to our academic aspirations we promote resident education and development with the goal of achieving well-rounded and highly competent practioners of Obstetrics and Gynecology. We also support the development of those residents seeking fellowship training in one of our respective subspecialty disciplines. Our residents experience the full breadth of clinical practice through our rotations at Touro Infirmary and University Medical Center New Orleans as well as in Lafayette at Ochsner Lafayette General and University Hospital and Clinics. We have a robust volume of high risk and routine obstetrics as well as complex vaginal and minimally invasive gynecologic surgery. The department possesses a number of highly trained surgeons that are also robotic experts. Our residents fully participate in the all of these experiences with the encouragement of the faculty to achieve their ultimate autonomy within the supportive structure of appropriate faculty supervision.
Also enhancing our training program is a state of the art Simulation Center that provides excellent simulation training experiences in obstetrical and gynecologic scenarios, surgery, and procedures. Supplementing this experience is the FPMRS division's outstanding cadaver lab for training in surgical anatomy and the performance of complex reconstructive procedures.
In addition to the wonderful learning experience of our trainees, our residents and fellows have access to a unique and amazing New Orleans living experience. Not a week goes by without a festival, and the history, art, music and food of the region are unparalleled. Though we are a hard working program we have incredible opportunities to enjoy during our time off. We welcome you to investigate our program and consider its rich heritage, local culture and exciting future.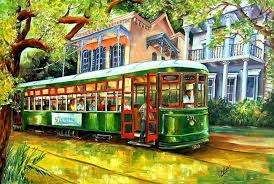 In the News
Clerkship Education Center
Click here to visit the new interactive Education Center for Obstetrics & Gynecology.
---
Contact Us
Department of Obstetrics and Gynecology
LSU School of Medicine
2021 Perdido Street, 4th floor
New Orleans, LA 70112
(504) 568-4850
---
GRAND ROUNDS
Grand Rounds are currently held on Wednesdays at 7:45am online via Zoom. Please contact Kathy Cantrell if you wish to receive the zoom meeting details.
LSU School of Medicine-New Orleans is the provider of Continuing Medical Education for this activity and designates a maximum of 1 AMA PRA Category 1 Credit.
For the current schedule, please click the following link OBGYN_Grand_Rounds
---
Administration
For general administrative information, click here.
---