Contact Us
Clinical Skills Lab
Daryl Lofaso, Ph.D., RRT, CHSE
Skills Lab Course Director
504-568-4006
504-599-1453
2020 Gravier Street, Suite 602
New Orleans, LA 70112
CSI 101 – Skills Lab # 1
AHA Basic Life Support Course

OBJECTIVES/COMPETENCIES At the end of this lab, students will be able to:
Demonstrate and review basic level airway technique: head-tilt-chin-lift and jaw-thrust of adult and pediatric patients.
Demonstrate and review mouth-to-mask ventilation (Not applicable – COVID-19) and bag-valve-mask ventilation.
Demonstrate and review closed chest compressions and pulse assessment (radial, brachial, and carotid pulses) of adult and pediatric patients.
Demonstrate and review the use of an Automated External Defibrillator (AED).
Required: Complete On-line HeartCode BLS course.
Instructions for HeartCode BLS
Activate your course key. Please make sure you activate your OWN course key. Please DO NOT accidentally activate a classmates.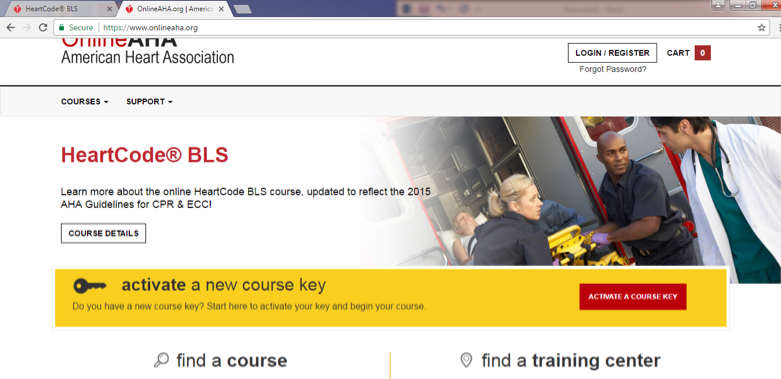 Click Login/Register and register an account.
Enter your UNIQUE key code. -------------------
Scroll down and click I Accept and Activate My Course Key
Complete the course and take the exam.
Print your course completion certificate and bring it with you to your scheduled BLS course.
YOU CANNOT PARTICIPATE IN THE BLS COURSE IF YOU DO NOT HAVE A COMPLETION CERTIFICATE.