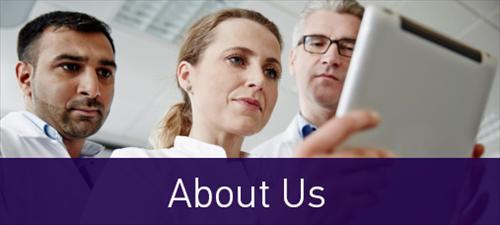 LSU Health Sciences Center Stanley S. Scott Cancer Center History
---
Stanley S. Scott was a Pulitzer-nominated journalist and public relations specialist. Among his accomplishments were becoming the first African American reporter for United Press International and being named Special Assistant for Domestic Affairs under Presidents Nixon and Ford. Serving as chief liaison with African American organizations, he became especially active in bringing together groups of African American leaders to meet with the President. After being diagnosed with lung cancer, Mr. Scott gave his name to the Cancer Center in 1991.
In 1990, Dr. Mervin Trail established the Stanley S. Scott Cancer Center as a place where specialists with different backgrounds could work together to combat this disease and improve the way cancer patients are evaluated and treated.

Since then, the Stanley S. Scott Cancer Center  has grown to include over 100 researchers and physians. Its programs provide communities with information on how to reduce their chances of developing cancer and access to detect early treatable stages of cancer for diagnosis and treatment of patients to further cancer research.
The Stanley S. Scott Cancer Center is part of the Louisiana Cancer Research Consortium (LCRC), which includes the Tulane University Health Sciences Center Cancer Center, Xavier University, and the Ochsner Clinic Foundation. Through the LCRC, the Stanley S. Scott Cancer Center  receives a portion of the tax on all cigarettes sold in Louisiana. Approximately $10 million per year is being invested in the Consortium for the purpose of obtaining an NCI-designated, cross-institutional Comprehensive Cancer Center for residents of New Orleans and the surrounding regions.